Embrace Australia's panoramic beauty
Every now and then, a traveller must remind themselves to take a breath and admire the view. Australia has some of the most stunning scenery and picture perfect views in the world so be sure to make good use of that camera and snap away. Although there are iconic sites to see and indeed the view must be admired, Australia's hidden beauty is sometimes overlooked due to the fact there is so much to take in while on this small but mighty continent.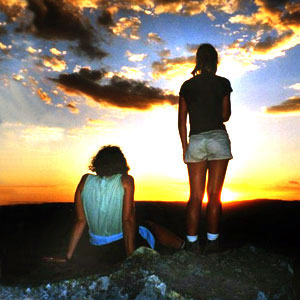 Where are some of Australia's best views?
When in New South Wales, be sure to take the Katoomba Scenic Skyway cable car, to capture the wonders of the Jamison Valley, taking in the sites of the Three Sisters, Katoomba Falls and Mount Solitary. Melbourne's Rialto Towers sits upon the ever changing skyline of the CBD and well worth a trip up to see the panoramic city view.
For something a little different, the German town of Hahndorf in South Australia is a whole big picture opportunity in itself. Full of German influence, admire Hahndorf's bustling main street where you can indulge in exotic small goods and German bakery treats. Admiring the view is not limited to being up high.
For more information on Hahndorf, click here