Find a hidden gem
Whether you want a gem or some gold, New South Wales is the destination to find it. Scattered around the state, there are many fossicking locations in New South Wales where you can try your luck at picking a stone or panning for some gold. Fossicking locations around the state are mainly situated in the New England area, where a variety of gemstones are commonly found. A cheap, easy activity, fossicking does not require a licence, with considerable and shiny rewards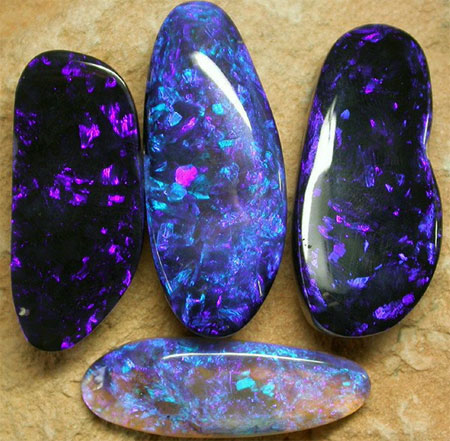 Where can I go fossicking in New South Wales?
One of the richest gem routes in Australia is that of the Fossickers Way. Situated in northern New South Wales, Fossickers Way runs from Nundle off the New England Highway through to Glen Innes, passing through the city of Tamworth as well as a number of rural towns along the way. Throughout your trip, be sure to pan for gold in Nundle, shovel for a stone in the Sapphire City of Inverell and fossick for a gem in Glen Innes. Warialda on the New South Wales northwest slopes is also rich in fossicking opportunity for gold, gems, opalised wood and many other semi precious gems and minerals. The Celtic Country of Glen Innes has the world's richest mineral diversity belt and is internationally renowned for royal blue sapphires.
Broken Hill, White Cliffs and Wilcanna in Outback New South Wales are home to an abundance of opals and working opal fields, where you can try your luck at finding a treasure.
To fossick for opals right around Australia, click here