Try your luck at a great Australian summer activity
Don your straw hats, gum-boots and a grab a bucket full of bait – crayfishing is a favourite summertime activity for many Australians who wish to venture away from the likes of fish or flake to catch something a little different. Australia is home to three of the largest species of crayfish in the world and has become an increasingly popular dish in Australian restaurants. Crayfishing – or 'yabbying' as its also known – is most commonly undertaken in the warmer months, before they burrow to the bottom of lakes, streams or other bodies of freshwater.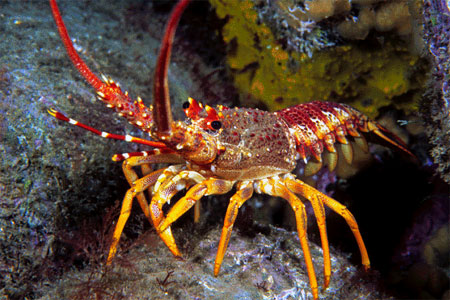 Where is best to go cray fishing in Australia?
Australia has no specific area in which crayfish prefer to live, although crayfishing is a particularly popular activity undertaken in Western Australia. Additionally, the riverside beaches of the Murray are also a popular destination for crayfishing. These crustaceans can be caught either by hook, line and sinker or with hoop nets which lie flat on the river bottom. Bait is usually that of fresh meat. Crayfish meat is said by some to be the finest crustacean for eating, with the meat having a sweet taste, not needing additional sauces. If you wish to marvel at your catch however, yabbies also make spectacular aquarium specimens, particularly that of the Murray cray. With strong claws, you have to make sure a heavy lid is on tight to prevent escapees making a scuttle for it. Furthermore, be wary that those pinchers can cut through plastic with ease and are quite capable of removing the top of your finger, so when they are caught, handle with care.