By Leigh O'Connor.
There is nothing more indulgent than a rich, decadent dessert, or cocktail after a cold Winter's day.
When the temperature drops and a chill wind blows, take comfort at home beside the fire and appease cravings with a sweet treat to send tastebuds into overdrive and release a sugar hit to revive tired bodies and minds.
Sweeten the season with these Chefs' favourite Winter dessert wonders, be prepared for a sugar rush!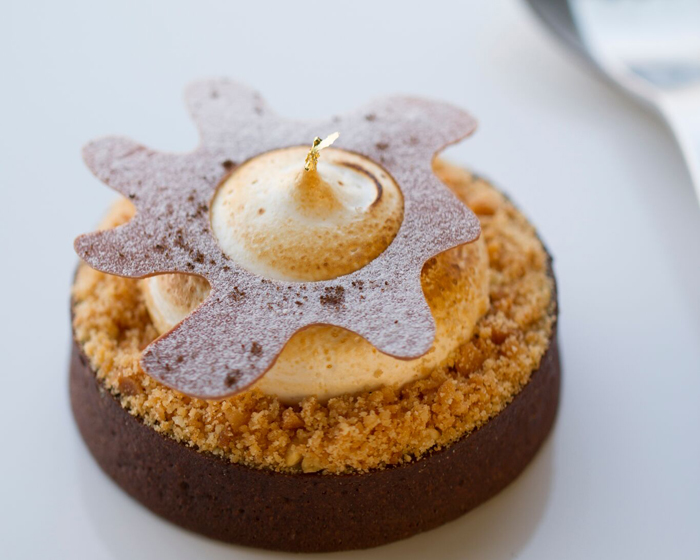 A dessert first created in 1972 by British restaurateur Nigel Mackenzie is behind this recipe - banoffee splat. Our version comes from two Chefs, Anthony Hart and Michael Furness, who met while working at Vue de Monde and now have their own Fitzroy restaurant Don't Lose Your Temper.
Named after the art of tempering chocolate, a technique to the fore in this creation, their restaurant is setting the benchmark for quality cakes, pastries and confectionery in Melbourne. This banoffee recipe is a rich, peanut, caramel, chocolate and banana custard creation that is sure to revive energy levels and as Anthony and Michael say – make sure there is enough left over for the cook to lick the spoon for a cheeky taste test.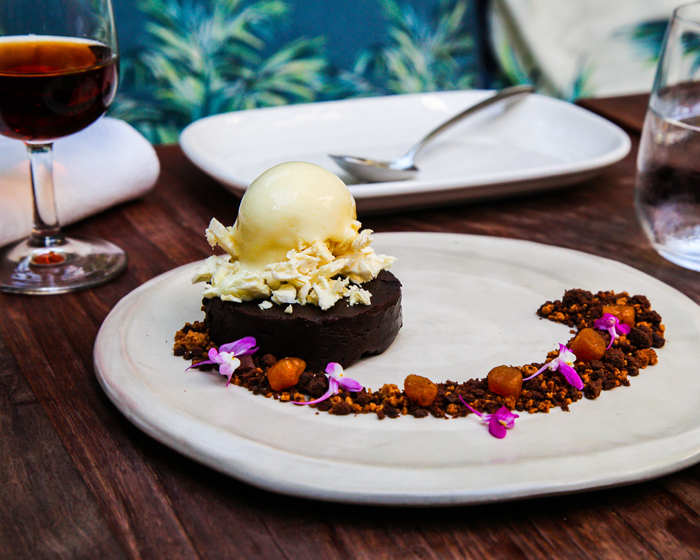 Chocolate and pineapple – a match made in heaven – are the heroes of our next dessert chocolate torte with pineapple sorbet from Sydney restaurant Tequila Mockingbird. Located in Paddington this terrace building has been lovingly transformed into a cosy, energetic venue with three individual dining spaces, including a first floor area with a retractable roof.
Serving Latin American fare with flair, Tequila is fast becoming a local favourite with Chefs Matt Taylor and John Frid delivering a menu brimming with flavours from Mexico to Argentina. Their Winter dessert combines delicious dark chocolate with a smooth, sweet sorbet.
A hot spot to be seen in Broadbeach, The Cuban is obviously all about the flavours of Cuba – so grab a mojito and embrace an adventure to a land of colour, culture and coffee. Get comfy on black leather furniture and relax in a moody vibe, with red accents and worn brick adding a sleek ambiance to a punchy menu and cocktail selection.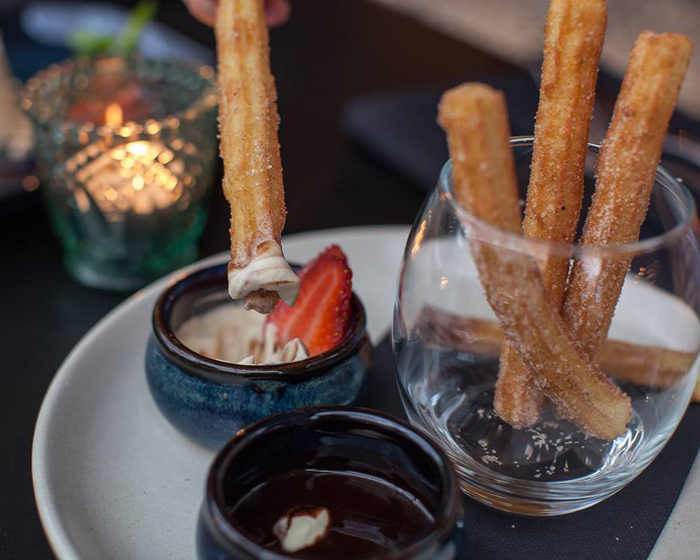 Fittingly, The Cuban's dessert brings a little slice of Central America to our plates with churros and dark chocolate dipping sauce. These fried dough pastries are a traditional dessert, usually served hot, dusted in cinnamon or icing sugar and a sauce on the side for dipping. Quick and easy to make, whip up a batch and be prepared for an avalanche of oohs and aahs from around the table.
Mooloolaba restaurant Pier 33, moored along Parkyn Parade, draws locals and visitors alike with its nautical theme and marina vistas. Sit alfresco with a cool drink in hand, or dine indoors amidst white washed walls, blond wood tables and navy striped cushions to enjoy the freshest, succulent seafood the region has to offer.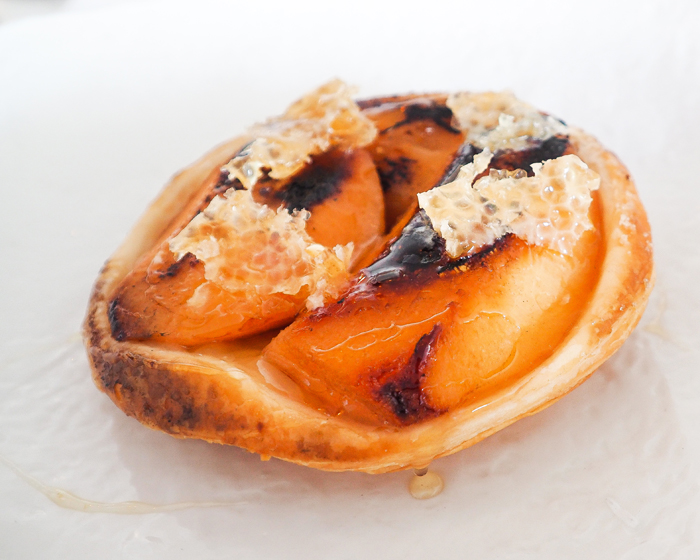 Photo: Michaela Lobb.
When it comes to Winter desserts, Chef Simon Taylor has drawn on French inspiration to create for us quince tarte tatin. This fragrant fruit embodies Autumn and Winter Down Under, similar in appearance to a pear and bright, golden yellow when mature, it is ideal for use in both sweet and savoury dishes. Simon's upside-down tarte recipe is best served with local honey, yoghurt or vanilla bean ice cream.
A Winter cocktail wonder from Sydney's The Smoking Panda restaurant and bar. This fun and quirky venue, located in The Hotel Coronation, dishes up world class cocktails, an exceptional wine list and Pan-Asian bites in moodily lit surrounds of plastered brick and sleek black furniture.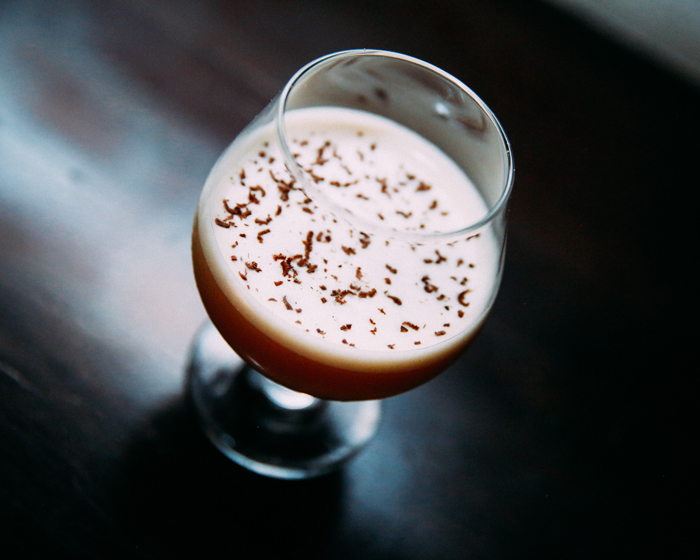 From bartender Iain Guthrie comes The Panda Flip – bourbon, apricot brandy, Frangelico, stout and full cream milk combine to create a freestyle cocktail with chocolate snow on top. Come in from the cold, pull up a comfy chair and chill out by the fire with a Flip in hand.
For more dessert temptations, click here.