Take a break from traditional pudding for dessert and instead try out a delicious sweet pie from our favourites below.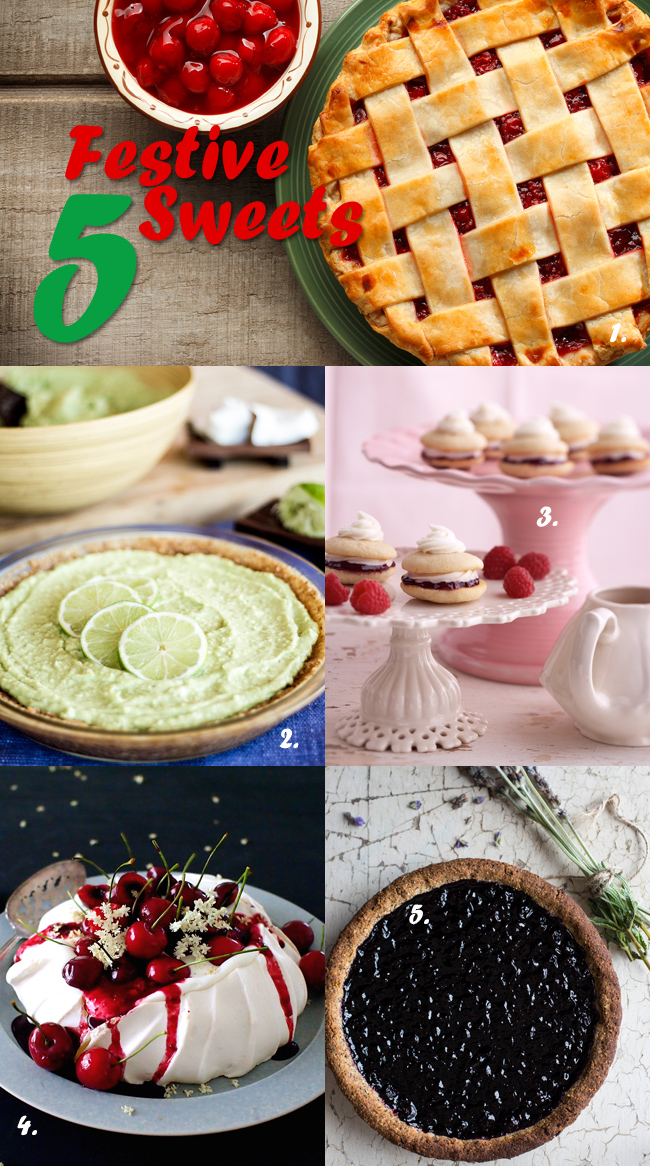 1. Cherry Pie
Make the most of seasonal pickings with this gorgeous cherry pie. The vibrant red is sure to spread the Christmas cheer to your loved ones, friends, and maybe even the neighbours.
Though not traditionally eaten at Christmastime, add a splash of lime green to the table with this guilt free recipe. Spruce up your green pie with fresh red strawberries and be sure to dust it with desiccated coconut or icing sugar – just like snow.
3. Mini Raspberry and White Chocolate Whoopie Pies
All you need is a touch of green with these gorgeous little whoopee pies. Sprouting the colours of Christmas, be sure to adorn your feast table with a platter of these irresistible goodies.
A lighter dessert making use of fresh cherries. A small slice of this will surely fit in after lunch.
After a heavy lunch of classic Christmas flavours, enjoy the subtlety of lavender's luring fragrance and ease into the afternoon with a slice of blueberry pie.