A unique cultural city experience
A multicultural melting pot of restaurants, shops and events, Chinatown's are located throughout the world and are a fascinating destination to experience Chinese culture abroad. Not quite the same as a trip to China, Chinatowns are a very popular tourist destination due to the culturally distinctive experience of being immersed in a Chinese community outside of a native environment. There are three major Chinatown's in Australia, located in Sydney, Melbourne and Adelaide, all of which are situated close to or in the city centre. Noted for having a plethora of restaurants, shops and late night eateries, Chinatown is a must see in any country, and Australia is no exception.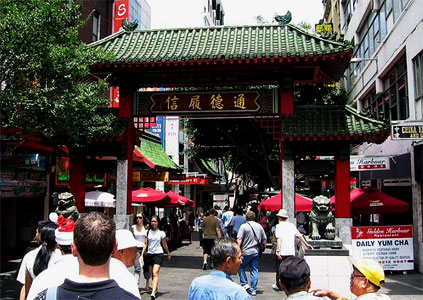 Chinatowns in Australia
Sydney's Chinatown is Australia's largest and is defined by its distinctly oriental architecture, streetlamps and archways. A colourful celebration of Asian culture, shopping and cuisine, Sydney's Chinatown has in more recent years, expanded and developed in both space and popularity. Melbourne is home to Australia's most historic and longest running Chinatown outside that of Asia, dating back to the gold rush days of the 1850's, with Adelaide's Chinatown being one of the smallest in Australia.