Launceston City Park, Tasmania Friday 12 – Sunday 14 February 2016.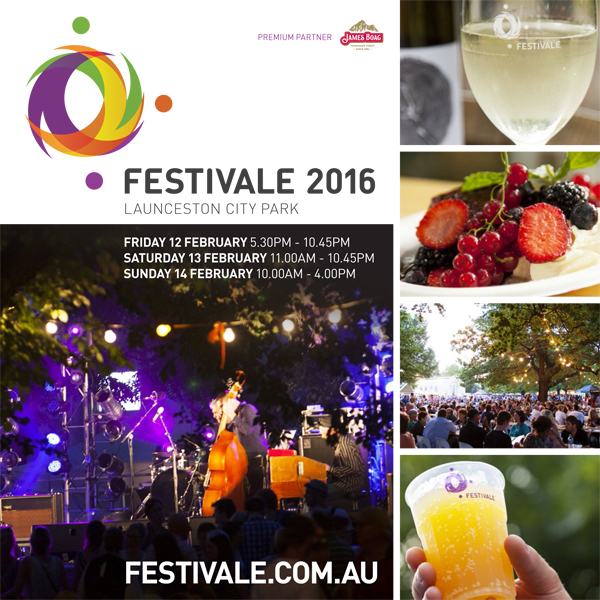 Whether stopping by for just a day, or spending all three inside Tasmania's Festivale 2016, you're bound to have a merry time! Head to all of your favourite stalls, get involved with classes and activities and soak up the lively atmosphere, surrounded by some of Tasmania's world class produce.
On Saturday and Sunday, Tamar Valley Wine Route Experiences are on offer inviting festival-goers to indulge in a palate pleasing array of Tasmanian wine, beer, spirits and produce. Engage with some of Tasmania's most inspirational food and beverage producers and check out our six suggestions for making the most out of Festivale.
Learn something on Saturday:
Two very popular wines – Pinot Gris and Pinot Grigio. Is the only difference French and Italian?
This is just one of the Tamar Valley Wine Route Experiences to enjoy over the weekend. Join Penny Jones from Bay of Fires Wines and Stewart Burns, Josef Chromy Wines as they taste and explore different wines from these intriguing grape varieties. This class runs from 1:00pm – 1:45pm.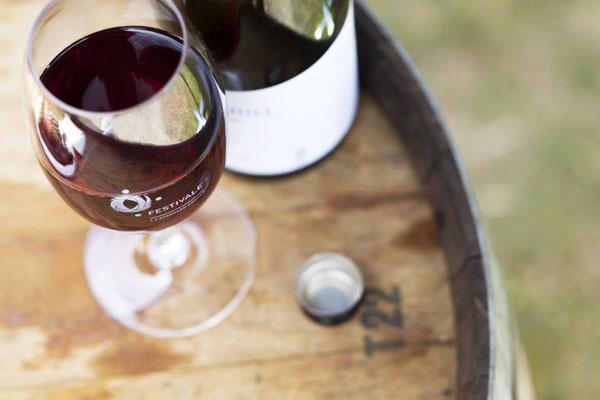 Attend the awards:
Each year Festivale recognises the outstanding efforts of stallholders in all categories including food, wine and cider with a number of classes under each awarded category. Be sure to attend the awards and show your support for local businesses.
Eat your weight in a day:
In between events and activities, spend the time to wander around the site to food stalls like the Clover Hill Sparkling Wine Oyster Seafood Bar for succulent seafood starters. If hunger pains are really starting to hit, head over to Flamecake to satisfy your stomach with European style flammkuchen, served hot off the wood fire. This is a traditional Bavarian and French dish similar to the pizza, but made with a sourdough base and crème fraiche sauce. It's a great way to warm up on cool days or an easy option to share with friends and family as you explore.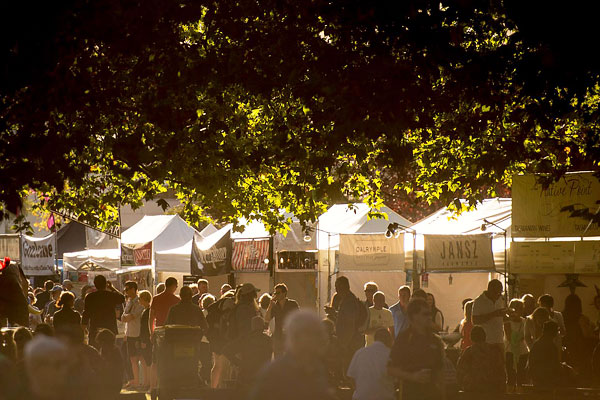 Have some fun – for yourself and the kids:
Visit international buskers by Vjam Avenue as they perform acrobatics, body contortions and other exciting acts while the kids enjoy some fun themselves in Kid's Kingdom with face painting, ballooning and temporary tattoos. Tailrace Communities will be offering children's activities every day, like circus school, Taiko drumming workshops, dance workshops and interactive music lessons so parents can sit back, relax and enjoy a long weekend off.
Test your new-found knowledge:
Do your best to pair a wine or cider from one of the many stalls with a spicy curry from Indian Empire or a meal with more Mexican flavours from Tio Rico, then treat yourself to another round with decadent desserts or a platter of cheese.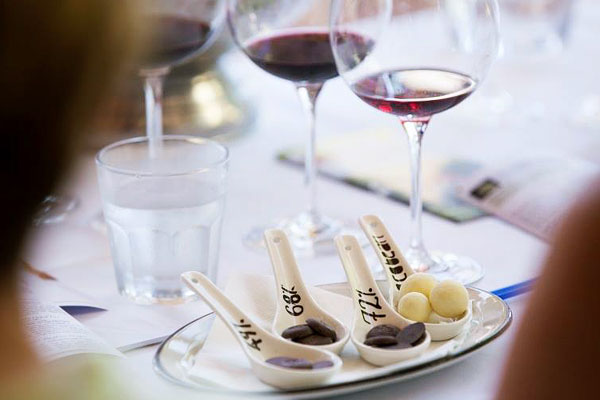 Feast like a King:
For a tasting experience to remember, purchase tickets now to Festivale Lunch with Greg Malouf. Held at Stillwater on Friday 12th of February, Greg Malouf will share his passion for cooking, his knowledge and experience as he works with Head Chef Craig Wills to showcase Middle Eastern cuisine and incorporating Tasmanian produce.
For more information on Festivale 2016, head to the official Festivale website. Those travelling from elsewhere can find accommodation options for Tasmania on our website, simply follow the link for suggestions.