By Leigh O'Connor.
'Double, double toil and trouble; fire burn and cauldron bubble.' ~ William Shakespeare.
Ghostly greetings readers – we witch you a Happy Halloween!
Please park all brooms at the door as we prepare to eat, drink and be scary on this All Hallows' Eve. Don't be a scaredy-cat, embrace all things ghostly as black cats prowl and pumpkins gleam in homes around Australia.
We have all the tricks and treats to ensure you kick start a spook-tacular night - whether preparing for a spooky soiree or a night in watching scary moves, these fang-tastic recipes are fear inspiring for a great evening.
Be creepily creative and serve your guests a monster-mashed feast, washed down by a bone rattling cocktail…
If the broom fits, ride it with a deathly good Jack-O-Pumpkin Halloween dessert. This creepy concoction by Anthony Hart and Michael Furness from Fitzroy restaurant Don't Lose Your Temper, even has Chefs licking the spoon with a chocolate brownie base, milk chocolate salted caramel, spiced pumpkin mousse and seed crunch.
Take your guests to burgertory with dreadfully devilish The Swamp Thing burgers by Glenbrook restaurant 2773. Deep fried soft shell crab sandwiched between a milk bun, with a hit of chipotle and Szechuan seasoning, makes this a treat guests will fight to get their hands around.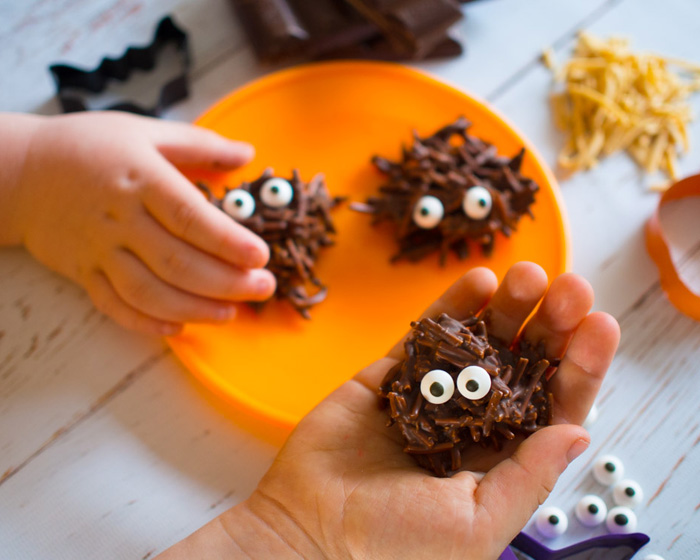 Perfect as a sweet treat that's not too naughty, whip up these chocolate swamp monsters - a healthier version of chocolate spiders, with no nuts. So simple and ever so cute, this recipe from Kidgredients calls for only five ingredients and is sure to please little monsters everywhere – remember a candy a day keeps the monsters away!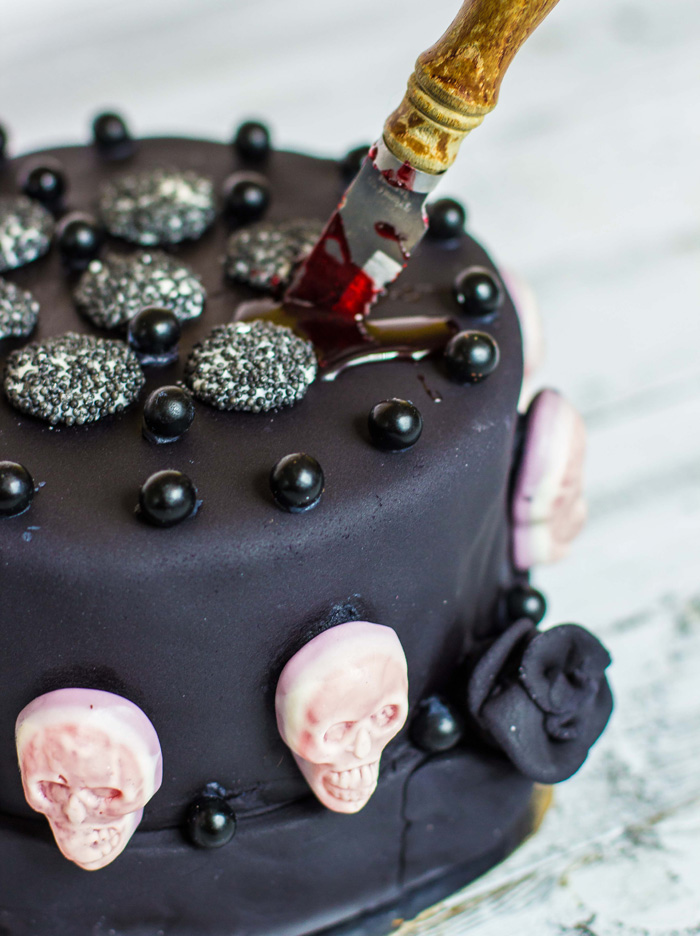 May you have a hair-raising experience, chills and thrills with this spooky chocolate cake, from My Kitchen Stories. A very easy chocolate fudge cake with buttercream frosting and black icing, let your imagination go wild and decorate with any kind of spooky sweets, such as black balls and skulls.
We'll eat as soon as the children get here… with these gluten-free witches legs cupcakes, decorated with black liquorice boots on striped straws, sticking out of the top of the cakes. A fun recipe to cook with the kids as they prepare for an evening of trick or treating and much hocus pocus, these mortal morsels will disappear as quickly as a ghoul in the night.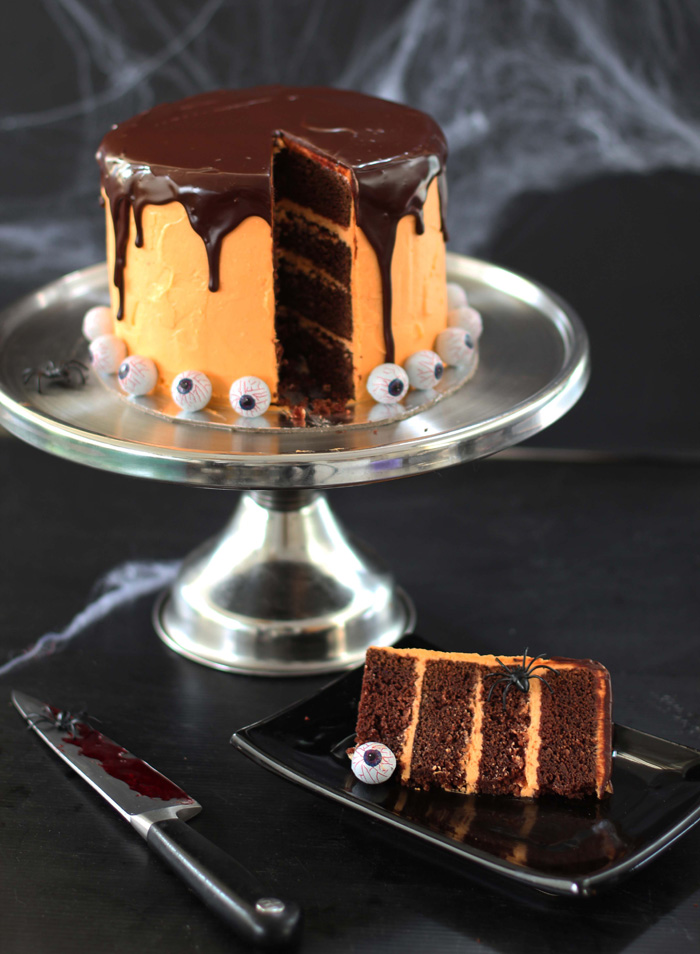 Frighten everyone in sight with this Halloween chocolate cake, with four layers of coffee flavoured cake smothered in orange cream cheese icing and blood red raspberry syrup. If you've got it, haunt it with a slice of eye popping decadence, sure to have tricksters turning in their graves this Halloween.
Every guest needs a frighteningly delicious drink for a BOO-zy night. What seems like witchcraft, this Pomegranate Potion cocktail, will be a favourite with your ghosts… oops I mean guests. Sip this Tequila terror while taking a spell from stirring the cauldron and really get into the spirit of things!
Now you are ready to hit the streets to fill bags with candy and hearts with fear… may your jack-o-lantern burn bright all through the night! For more hair-raising recipes, click here.