Taking the nation by sea
Surrounded by water, Australia seems to be the perfect location for a cruise, whether it's a casual boat ride down the spectacular Murray River, lazing on a deck in between island hopping on the Whitsundays or taking a longer luxury trip from Port Douglas to Port Arthur. Australia has a variety of short and long term cruises available for travellers who wish to experience quality hospitality and a scenic ocean view while catching some Australian sunshine. Many visitors choose to cruise the east coast between Sydney and Darwin, however any coastline in Australia is a spectacular site to experience on sea.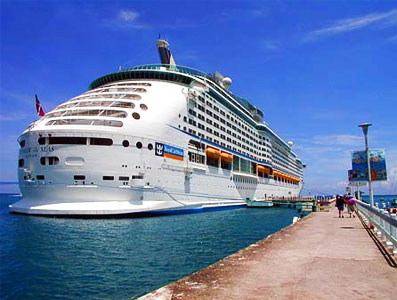 Cruises in and around Australia
The average length for an Australian cruise to run is from 10-15 nights, depending on your destination. Due to having only a few major ports in Australia, many cruises also extend to New Zealand or areas in the South Pacific. If you wish to experience Australia by boat but not stray too far from the mainland, there are a number of local cruises available nationwide, including those on rivers and interior waterways. With a rich history and wondrous natural and historical views, an Australian cruise is sure to be a memorable activity taken abroad.
To cruise around Tasmania, see http://www.agfg.com.au/Blog/post/2007/05/23/Cruise-around-Tasmania.aspx