Soak up the essence of Australian sporting fever
Watching from the likes of Sir Donald Bradman to Warney swing a bat in their baggy greens is a great Australian pastime, with cricket known as the country's national sport, due to its equal popularity in all states and territories. Played on beaches and in backyards, cricket is a leisure sport largely engaged in by families on holidays and weekends. Cricket plays a particularly important role in shaping Australia's national identity, particularly in its relationship towards the United Kingdom with its Ashes Tests. To observe a game however, is a different experience altogether in which you can engage and partake in Australian sporting spirit.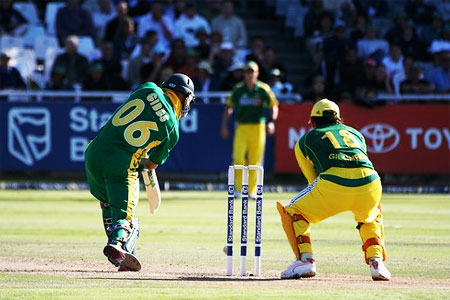 Where can I watch a cricket game in Australia?
Sun cream and wide brimmed hats are a necessity for a day's worth of cricket match observation, wherever your venue may be. New South Wales has many of their stadiums and grounds located in Sydney, with the Sydney Cricket Ground used for matches such as the Twenty20 International. The Gabba (Brisbane Cricket Ground) is Queensland's widely renowned ground, with the iconic MCG hosting the majority of Australia's cricket games.