By David Ellis from vintnews.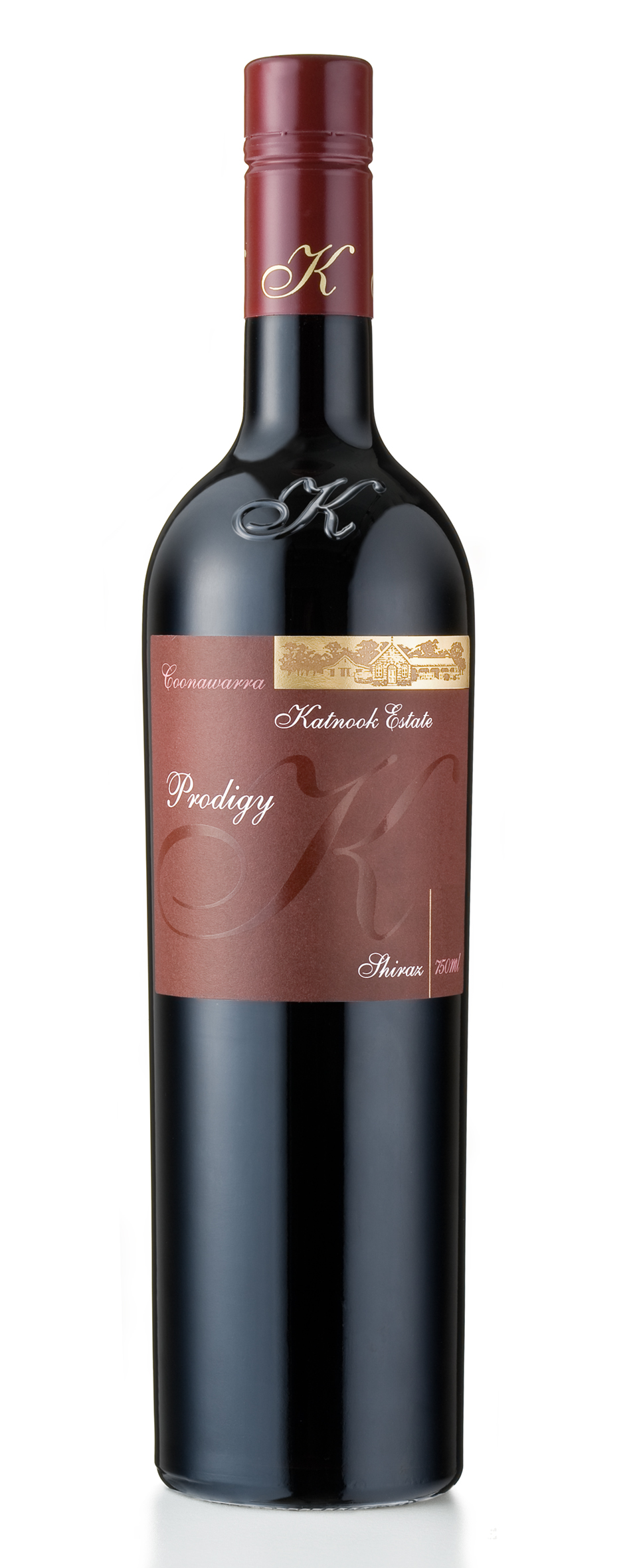 It's $100 a bottle now, best recommended drinking time is 40 years away in 2055 – yet already it has garnered enough local and international awards to fill all of this column, leaving us no space to talk about the wine itself.
We're writing of the Katnook Prodigy Shiraz 2010 from a vintage lauded as one of the finest on record in Coonawarra, and with the wine made from small selections of vines renowned for consistently producing fruit of outstanding depth of flavour, exceptional colour and firm tannin structures.
Senior Viticulturist, Chris Brodie used hand-pruning, bunch-thinning and shoot-removal techniques to get the very best fruit off these already low-yielding vines, with Winemaker, Wayne Stehbens then employing small-batch vinification in open fermenters, basket-pressing, and maturation in French and American oak barriques for just over two years.
All this resulted in a wine of intense raspberry and plum aromas, marvellous pure-fruit flavours, with underlying liquorice spice and finely-grained tannins. There's no way we could hold off for 40 years, and reckon any time will be right to enjoy this one simply on its own with close family or good friends – in front of a winter's fire now, or maybe in the sun on the balcony come Spring.
One to note: We've long sung the praises of Neil McGuigan as the Master of Semillon in the Hunter Valley, a region itself renowned as among the world's finest for production of this easy-drinking varietal.
While he's done it again with his 2014 McGuigan Bin Series 9000 Semillon, it wasn't all plain-sailing: dry and cool conditions began the growing season, followed by an extreme heatwave as harvest started, and then regular rain. Despite it all, Neil came through with a great Semillon suitable for drinking now or for longer cellaring.
If you can't wait, pull the cork at just $13 and enjoy with a grilled seafood platter.