At Chef-hatted restaurant
Oster
in Richmond, Nicola Romano cooks without boundaries plating up dishes inspired by his Northern Italian roots.
This osteria-style dining destination on Bridge Road is a warm neighbourhood eatery, where rustic surrounds of softly glowing pendent lighting, a marble bar and exposed brick walls set the scene for memorable Italian dining – the ideal spot to celebrate Italy's National Day on Wednesday, June 2.
Working in kitchens all around Europe, Nicola made his way up from trattorias to Michelin-starred restaurants – after more than 20 years in the industry, he opened his own restaurant with friend and business partner Osvaldo Tognella.
Oster is a cosy and modern version of an Italian restaurant, with the name itself meaning 'host' in the local tongue.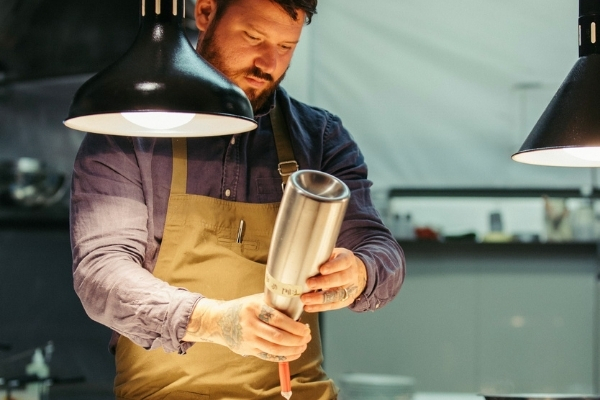 After an 'ominous' 2020 due to COVID, Nicola says he has learnt not to take anything for granted, be more positive and less demanding.
"The past year has reflected the state of mind of our society, some people lost their lives while others were worried about toilet paper," he says. "I am like a lone wolf, I'd rather stick with my sources because you can't rely on many people."
Nicola has always been a rule-breaker and believes if he can find a way to do something better why follow what he has been told before.
"At Oster, I cook without boundaries and rules, every day is a different day, you won't find the same dish made the same way for long."
He says Oster is like dining at a friend's house…you feel warm, relaxed and pampered.
"We are a small team that dreams big, we are doing what we like without the need of labels."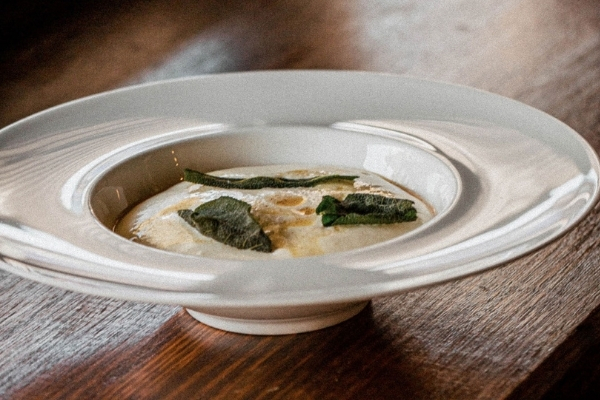 In homage to his home town, Nonna and family, Nicola is sharing his recipe for
Casoncelli alla Bresciana
with AGFG. Try this pasta dish at home, stuffed with a filling of breadcrumbs, cloves, garlic, and sage, topped by a burnt butter and sage sauce and grated Grana Padano.
"This dish is a great example of how simple ingredients can shine without too much work and fussiness."
So where does this Chef see the future of dining in Australia in 2021?
"I hope the industry can recover soon from the damage COVID created and people start to understand more about the hard work we put in every day, just to make them a little bit happier.
"Local produce needs to become a priority to help the regional economy get back on track and to help small business."
We say to 'buon appetito' to that!