An AGFG experience.
As soon as we stepped into Jupiters Gold Coast's latest restaurant addition, Kiyomi, we felt a great energy, an atmosphere reminiscent of a traditional Japanese restaurant with modern features not over complicated with flare, but rather with maturity and creativity.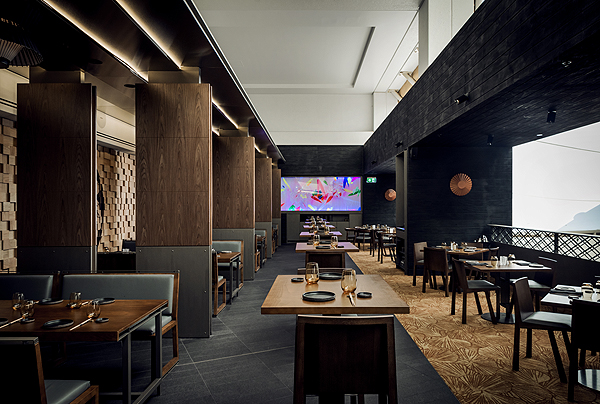 Kiyomi Dining Room.
Headed by Executive Head Chef Chase Kojima, of international fame from a background in leading Nobu kitchens, Kiyomi is Kojima's brain child which he named after his mother; where personally designed plates and a traditional family logo show an abundance of love and dedication.
Our experience was anything but ordinary when AGFG spoke to Kojima and dined at Kiyomi, the detail of plating as well as the artistic presentation was some of the best our resident chef, Shawn Sheather, has ever seen. Kiyomi has raised the bar of Gold Coast restaurants as well as guest expectations, simply put; Kojima has bottled Sydney culinary innovation and released it into his restaurant in a way that sees him leading the race to perfection.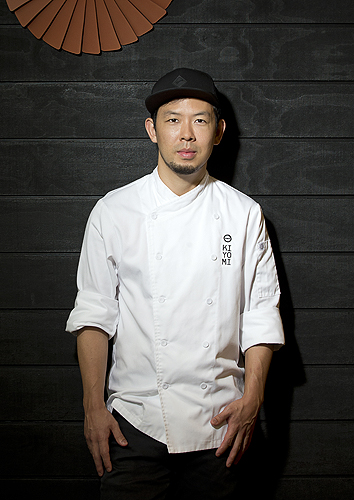 Executive Head Chef Chase Kojima.
"It's great to be here on the Gold Coast – there are different clientele here than at my other restaurants, with a local and international client base we need to get it right and the feedback so far has been really positive – so we are all very happy," Kojima mentioned.
"We have built a great relationship with some of the region's best food producers; I believe it's important to have a close relationship with suppliers, not only to provide the best produce, but to train my chefs on the importance of such relationships."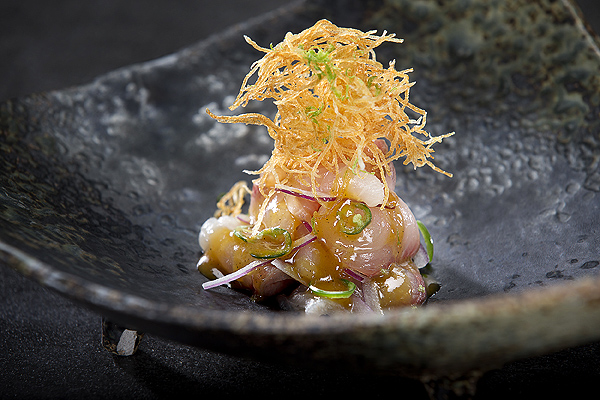 Hiramasa Kingfish, miso ceviche and crispy potato.
Such relationships are evident on the modern but Japanese influenced menu with a 7-course Omakase style degustation paying homage to Kojima's upbringing in his father's traditional Japanese restaurant in America. We were lucky enough to experience this culinary journey of tradition meets imagination in the likes of Hiramasa Kingfish with miso ceviche and crispy potato as well as the Moreton Bay bug with grapefruit, sambal mayo and vinegar. Kojima's heart shone during the sixth course in the form of the Kyoto "uji" matcha: a green tea fondant with strawberry miso ice cream, which was the dish of our evening, a truly masterful masterpiece.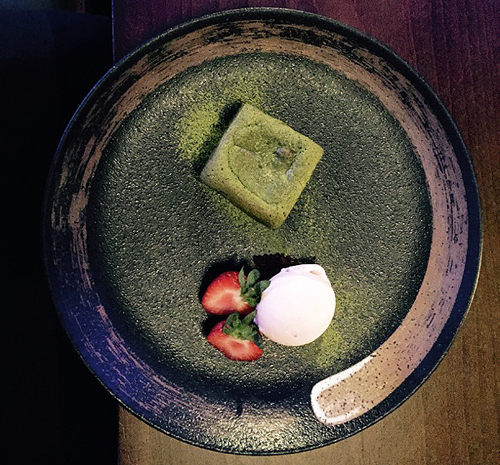 Kyoto "uji" matcha: a green tea fondant with strawberry miso ice cream - Photo: Shawn Sheather.
Although Kiyomi has just recently opened, it has already garnered a lot of attention and awards which humbles Kojima.
"We are lucky to have received the recognition we have in such a short time, but my focus is continuing to adjust and deliver to our guests. I hope more awards will come naturally," said Kojima.
Gold Coast locals can enjoy Kojima's specially designed menu at Kiyomi for dinner Monday to Saturday and for those that are elsewhere in Australia, we are giving you the chance to win an all inclusive trip to Jupiters Gold Coast to experience this culinary mastery all for yourself, simply enter HERE.
~~Be sure to check out Chase Kojima's instagram here. All photos to be credited to "Remco."