By Freya Ensbey.
There are people who are easy to buy for at this time of year and then there are those who seem to already have it all. We have found the ideal solution for you with a unique gift idea like no other to surprise that special someone with a gift they won't forget this Christmas.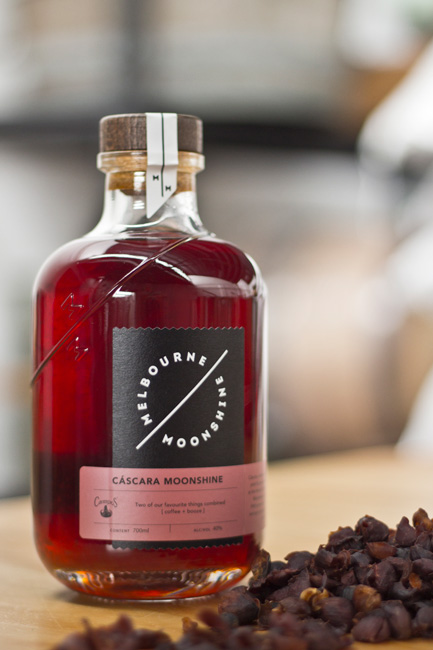 Avid coffee enthusiasts have seen the success of one of Australia's most loved roasters, Campos Coffee. Starting out in Newtown Sydney, the company has expanded to 7 flagship cafes and has established roasteries in Sydney, Melbourne and Brisbane.
On the other end of the spectrum, slaves of the night who find themselves come alive whilst under the moon, have created a cult following for Victorian company, Melbourne Moonshine. The creators resurrecting the mighty South through their humble secret location warehouse distillery, producing premium, authentic Moonshine.
A Yin and Yang synergy of the two have united to manifest a product never seen before, a product so refined only 100 limited edition units are available for purchase. John Thompson from Campos Coffee and Andrew Fitzgerald from Melbourne Moonshine now bring to you the next big thing in coffee and alcohol, Cascara Moonshine.
Cascara translates to 'husk' in Spanish and is made from the dehydrated cherries of the coffee plant. Traditionally discarded, Campos has worked with a small coffee farm in Costa Rica to naturally dry the cherries, resulting in a fruity coffee variety that gives a more subtle, tea-like taste. Campos Coffee, has always been focussed on innovation in the coffee industry and uncapping the potential of this previously discarded part of the coffee tree has been another visionary move.
After months of testing to perfect the desired flavour, the result has ended in a rich liqueur with cherry and raisin flavours and hints of molasses, reminiscent of Nanna's Christmas cake. Consumed straight over ice or mixed perfectly as a smooth cocktail, Cascara Moonshine is the new kid on the block worth getting to know this festive season.
Cascara Moonshine's limited edition run is brought to you throughonline alcohol marketplace, BoozeBud in the lead-up to Christmas, retailing for $69.78.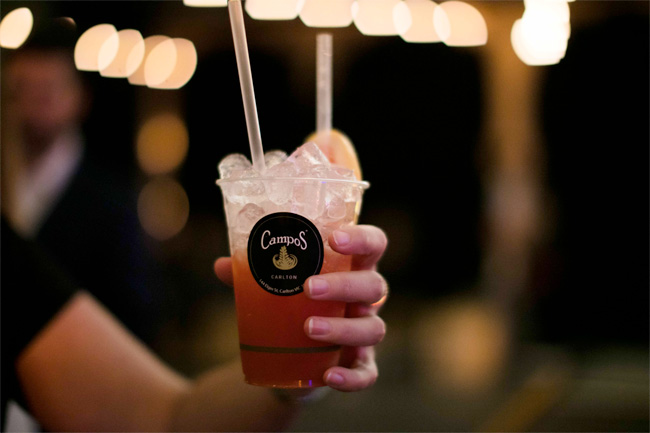 Mix up the Cascara Blood Moon cocktail this New Year's Eve to keep you dancing in the moonlight all night long.
Cascara Blood Moon
1 part Cascara Moonshine (30ml)
1 part Campari
100ml of blood orange juice
Shake over ice, strain into an iced tumbler and garnish with a slice of ruby grapefruit. For an intense flavour, infuse the Campari with coffee beans by adding 50g of roasted coffee beans to a bottle of Campari, cover and refrigerate overnight, and strain and return to bottle.