Wellington on a Plate runs from August 14 – 30.
AGFG had the pleasure of exploring Wellington in 2014 and discover everything Wellington on a Plate had to offer. The 17-day festival is back this year, bigger and better than ever before with over 300 eateries, producers and suppliers taking part in a programme with more than 125 events.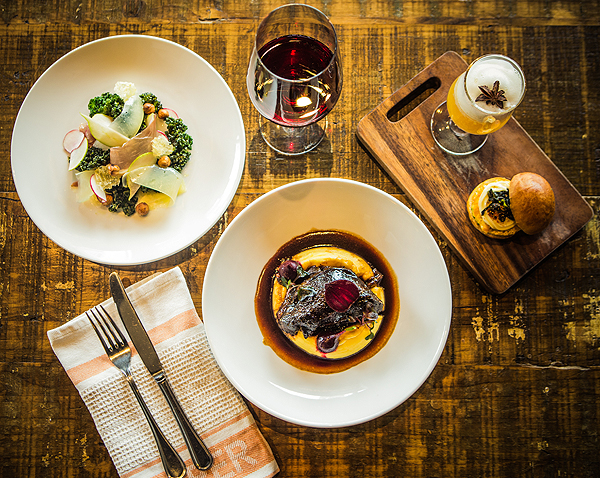 This tasty selection is served to by multi-award winning eatery and bar, Hummingbird, est 2000.
Imagine Taste of Melbourne, Taste of Sydney and Good Food Month all packed into 17-days, it's the definition of FOODIE HEAVEN. With two main events running alongside pop-up events, DINE Wellington and Burger Wellington capture the most attention with more than 100 of Wellington region's eateries participating in DINE Wellington and over 80 eateries joining in the annual battle of the burger for Burger Wellington. However, this year, Wellington on a Plate has gone and added one more to the mix, the Capital Cocktail, a clash of the cocktails where 30 restaurants and bars will go head to head and offer you a delicious selection of cocktail creations paired with tapas treats.
For more information on DINE Wellington we suggest you see here.
To see what burgers you'll be devouring check out Burger Wellington here.
For those of you who will never pass up a good cocktail, check out Capital Cocktail here.
We're sure you're thinking, Wellington on a Plate can't possibly involve anything else, it's just all too much! Well think again, Wellington on a Plate's programme is 72 pages long, encompassing 130 events on top of DINE Wellington, Burger Wellington and Capital Cocktail – if it was ever a time to visit Wellington it would be during August.
See all the events Wellington on a Plate has to offer here and get in fast as tickets to these events sell out fast and we mean super fast (as in the day they are released)!
Oh and if you're still not convinced, check out our adventures from last year here.