AGFG in Harbour city, exploring the sights, tastes and smells of a growing foodie hub.
Affectionately known as the "coolest little capital in the world," by locals, Wellington has much to offer the over enthusiastic tourist. Passion is the first word that comes to mind when you walk the streets of Wellington, from the local barista at the corner cafe to the bustling Moore Wilson's fresh food market, with an eclectic mix of fresh produce to speciality items. If you're lucky you might just bump into a head chef or two while doing your own shop.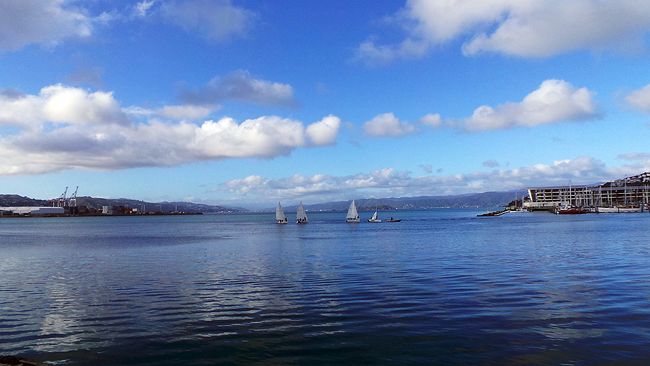 There is no greater time to experience Wellington then now, during the annual Visa Wellington on a Plate Festival (August 15 – 31), the perfect two weeks of food, beer and coffee. Whether you enjoy a whole pigs head for dinner (check out pigfish@prefab) or a more refined three course meal in a sophisticated setting such as Artisan Restaurant and Bar, Wellington has everything on offer. Along with more refined dining, Garage Project (craft beer rock stars) presents Burger Wellington, where Wellington's finest eateries go head to head, to showcase their originality and creativity in creating the humble burger. Over 70 have participated this year and have matched their burger to one of Garage Projects locally brewed beer.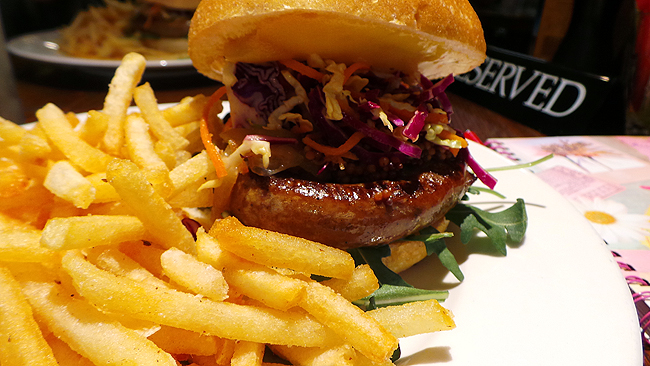 Brat in a Burger - Park Avenue venison bratwurst with ParrotDog IPA-infused mustard, braised onions, slaw and Kapiti smoked havarti on an Arobake bun, with caraway-salt dusted fries. Only @ Cafe L'affare.
Taking the lead, is Leeds Street, with craft beer, chocolate, locally brewed coffee and locally made soda syrup all together on the one street. It's truly incredible the choices that are within a few minutes reach of each other. Six Barrel Soda Co makes small batch soda syrups and supplies some of our very own restaurant such as Atticus Finch Cafe, Cookie and Markov. The syrup is made out of all natural ingredients and is perfect for any Spring or Summer afternoon, or all year round – you can even use it at home if you have a soda stream. Make sure to head around the corner to Flight Coffee Hanger on Dixon street, the choices are eclectic and the cold drip speaks for itself (we suggest Sidama).
Don't forget that foodie heaven can also be found in the suburbs around Wellington, particularly Petone, where innovation and style meet the growing trend of dining out. We visited Taylor's on Jackson (Jackson St) where Perth raised Chef Glen Taylor brings a very modern twist to the concept of paddock to plate. Think wagyu steak tartare with fried chicken oysters an appetiser to mouth watering perfect wagyu served with a deliciously smooth carrot and buttermilk remoulade. It really was a treat to behold.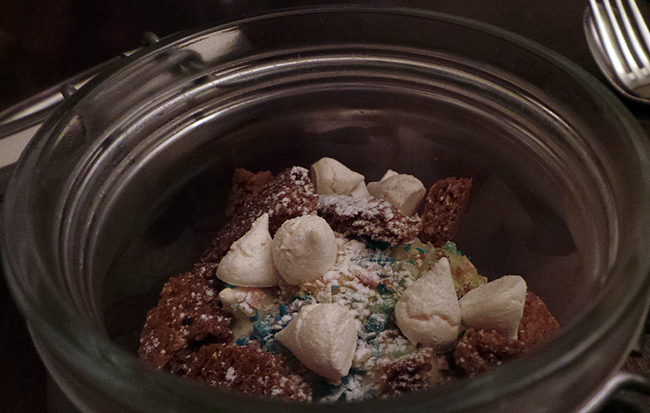 The BFG dessert @ Taylor's on Jackson, Petone.
Glen is one for imagination when it comes to desserts and likes to take you back to your childhood, the BFG dessert was brought to our table, in what can be aptly described as a mystery jar, expectantly we opened the jar thinking to see something resembling a black forest gateau (BFG) but we were greeted with apple crumble cheesecake with popping candy and meringue pieces as well as a sprinkling of dark chocolate cookie chards. Glen had created "dream country" a place spoken about in the 1982 popular children's book "Big Friendly Giant" (BFG).
Create your own journey at www.wellingtononaplate.com and enjoy all that Wellington has to offer.
AGFG was guest of Positively Wellington and Bolton Hotel.