16 Breakfast Hotspots.
As the weather heats up, the thought of sitting on the patio of your favourite café begins to become an urge more than just an idea. To put your plans into action, we've scoured some breakfast hotspots around Australia to bring you 16 inspiring breakfasts that will have you out of bed early.* If our suggestions aren't near, simply search via your location here.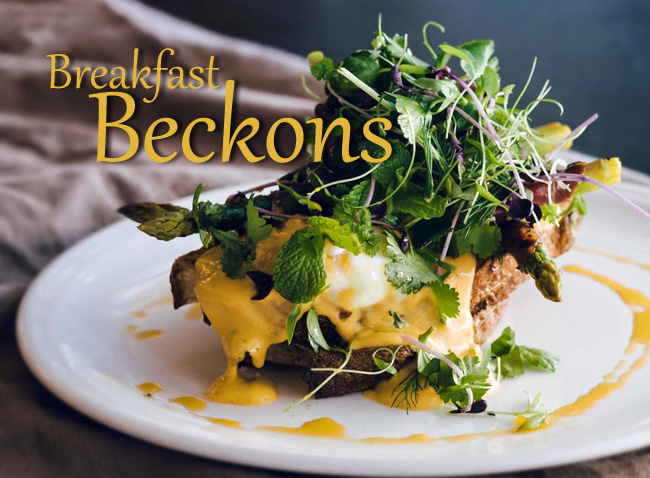 Asparagus wrapped in charred jamon, served on sourdough with slow poached eggs and topped with toasted pepper hollandaise atHobba, Prahran VIC.
Sebastian's Food & Wine | Hampton VIC
Middle Eastern crumbed eggs with crispy kale, spiced fruit and hollandaise.
Mercetta | Mornington VIC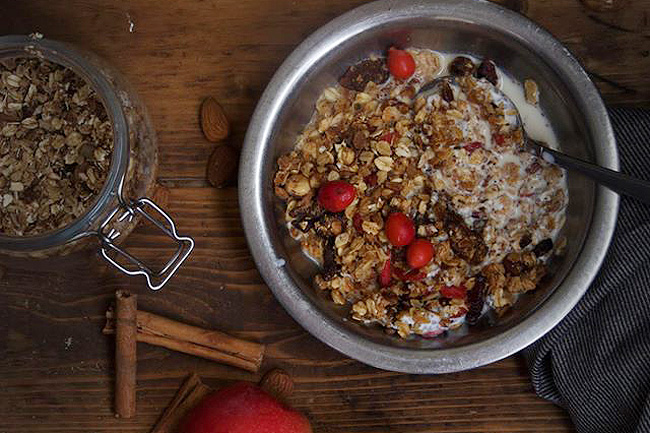 House toasted granola with goji berries and chia honey yoghurt. Available take away or dine in.
Tailrace Café | Riverside TAS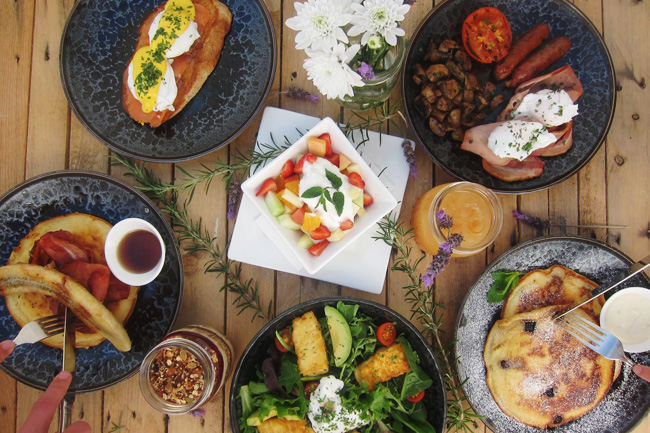 Two poached eggs served with salmon on sourdough. Tailrace Big Breakfast. Sweet blueberry buttermilk pancakes with crème fraiche. Breakfast salad with haloumi. Savoury pancakes topped with bacon, caramelised banana and maple syrup. Fresh fruit salad with yoghurt (middle).
The Royal | Darlinghurst NSW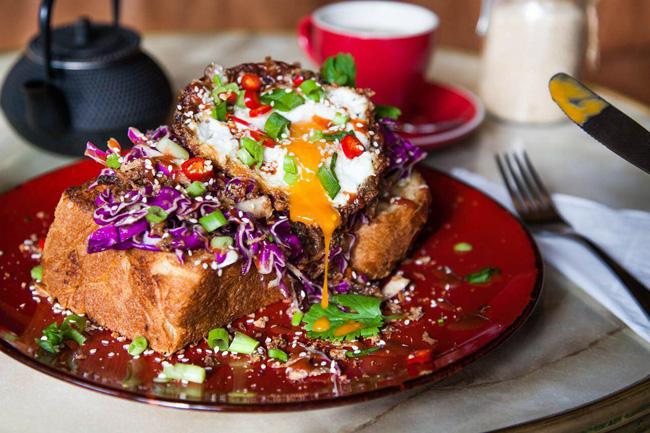 Super crispy wok fried egg on a slow roasted pork and sesame slaw on a brioche toast topped with Sriracha.
Ten One Ate | Essendon VIC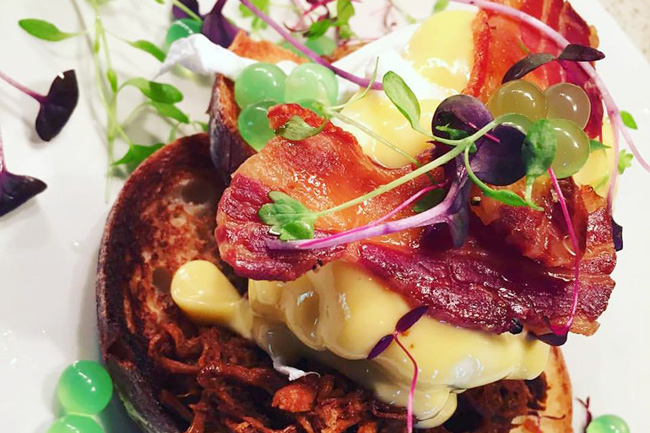 "Eggs Benedict." Free range eggs with pulled pork, Mr Little organic apple cider hollandaise, crispy pancetta and apple pearls.
The Flinders Street Project | Adelaide City SA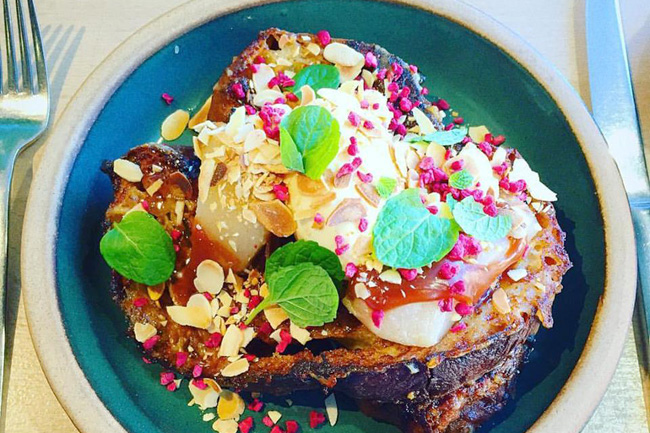 French toast with chocolate salted caramel, freeze dried berries, poached pear and mascarpone.
Duchess of Spotswood | Melbourne City VIC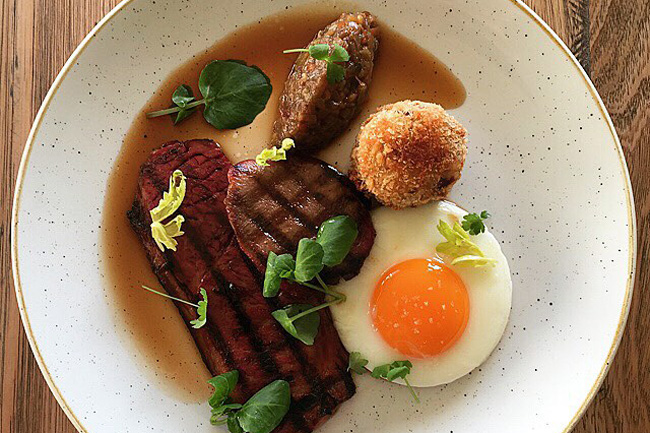 Smoked brisket, seared tongue and oxtail hash with fried egg and house-made Branston pickle.
Mr Hendricks | Balwyn VIC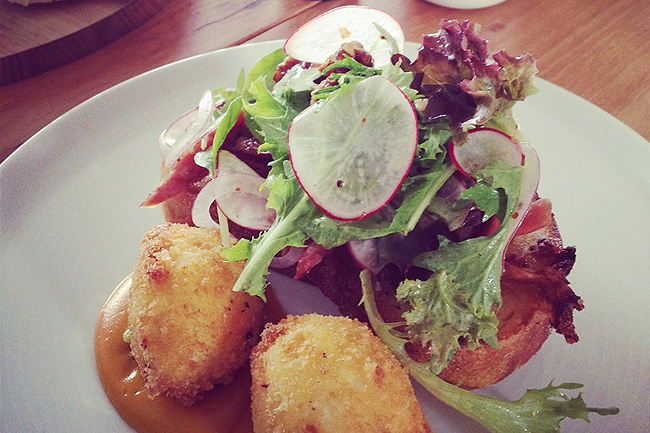 The crispy eggs, soft-boiled, rolled in panko breadcrumbs and deep-fried for just 30 seconds, served with a salad of ham hock chunks, sweet potato puree, fennel, radish and walnuts on sourdough toast.
Acustico Café | Brunswick VIC
Simplicity at its best: salmon and poached egg salad.
No. 4 Robe | Robe SA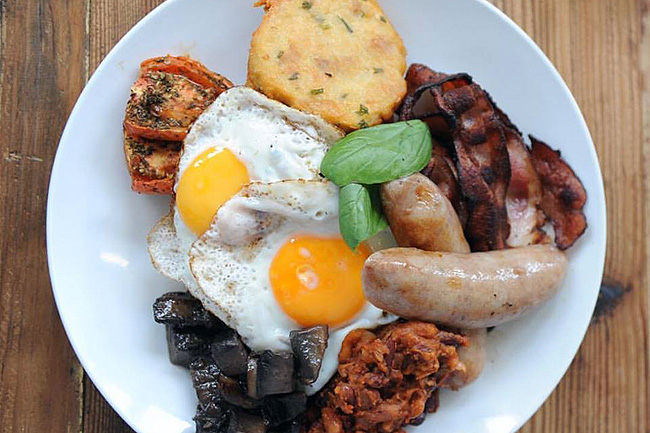 Borteli bacon, pork and fennel sausages, The Splendid Egg's free range eggs as you like, house beans, homemade potato hash, and slow roasted tomatoes on sourdough with mushrooms.
Small-fry | Hobart City TAS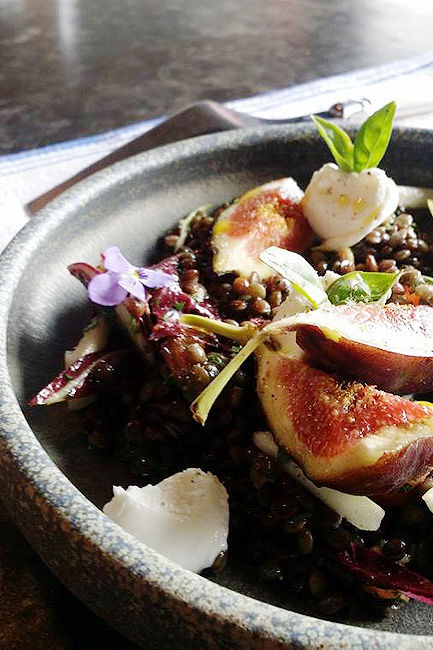 Earthy, tangy, sweet and fresh: du puy lentils, radicchio, fig, goat's curd, shallot dressing and herbs.
The Reveley | Perth City WA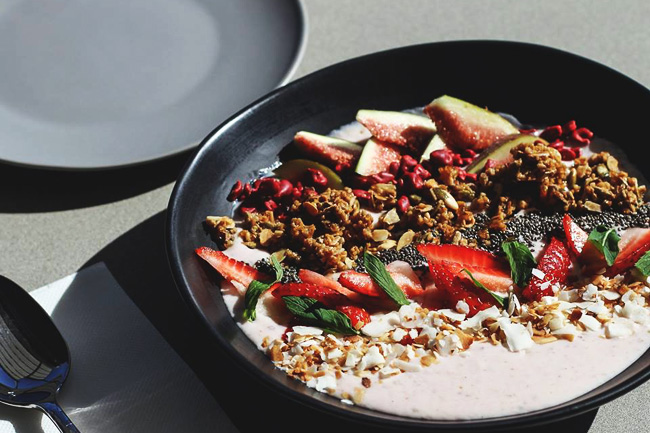 Smoothie bowl. Currently featuring a coconut smoothie bowl with steel cut oat granola, freeze dried strawberries and coconut yoghurt.
Milkbar & Co | Mt Martha VIC
Their infamous handmade Dr Marty's Crumpets topped with scrambled eggs, crab and green chilli relish.
Lt. Osteria | Melbourne City VIC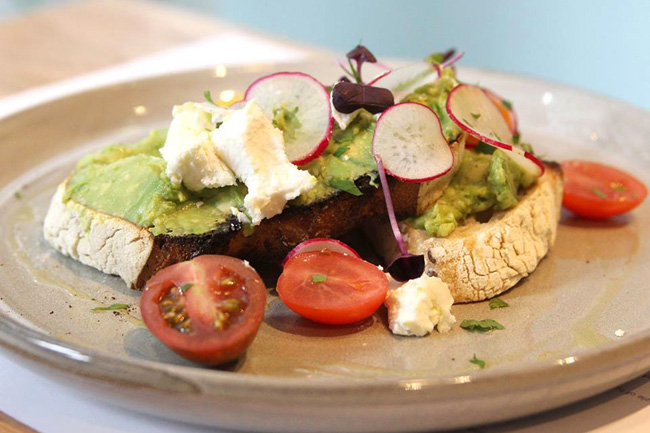 Crushed avocado with heirloom tomatoes, baby radish and Meredith goat's cheese on sourdough.
Ronnie's Place | Gold Coast QLD
Zucchini and corn fritter with smashed avocado. Photograph by Frankly Photography.
*Dishes discussed in reference to venues are an example of their food. Menus may have changed since the completion of this article, click through to each venue and delve into their menus for current breakfast offerings.