Events Calendar 2012 – Friday 31st August to Saturday 1st September

The Race that Almost Stops the Nation
Originally a local derby in 1882, the Birdsville Races now attract 8,000 racing enthusiasts to the tiny town every year. Fondly referred to as "the race that almost stops the nation", outback glamour is showcased whilst visitors weather the occasional sandstorm and swat at flies. The two race days include competitions offering up to $18, 000 for first place, and over $135, 000 in total prize monies to be won, definitely enticing enough to bring thoroughbred owners to Birdsville with their top performing horses.
Punters and onlookers welcome, our AGFG Outback Queensland travel guide will help you along the way.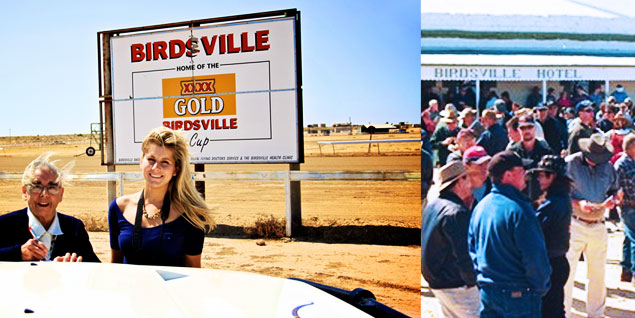 Iconic Event in Outback Queensland
This years Birdsville Races play out on Friday & Saturday (31st Aug-1st Sept) and offer good reason to visit Outback Queensland. From there, why not follow the first major cattle route from days gone by? Originating in the late 19th century, the Birdsville Track starts here and travels into South Australia – a compelling sojourn route to commence with the Birdsville Races.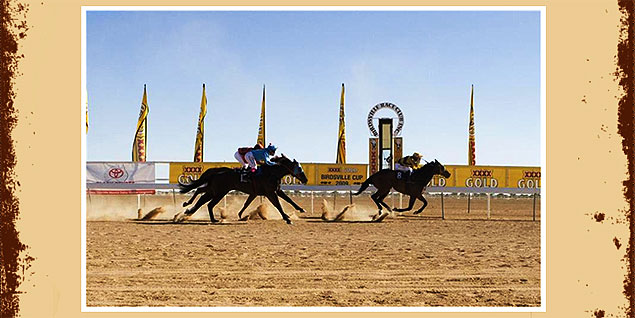 An Australian Place to Visit
On the edge of the Simpson Desert, this annual outback horse race is a non-stop party situated around Birdsville's famous pub. Racegoers may also opt for exclusive trackside marquees, partake in fine dining and are guaranteed to be entertained by the likes of Tom Kruse in the Shire Hall amongst others. The Birdsville Races have received so much attention in recent years that it has been considered one of Australia's "100 things to do before you die".
Book your accommodation and plan the rest of your trip with the AGFG Outback Queensland travel guide.