In every cuisine, soup provides a rich bowl of flavour and history - come Thursday, February 4 it's time to celebrate all things soupy with National Homemade Soup Day.
Many soups also offer medicinal properties, what was once considered an old wives' tale chicken soup now has the backing of the scientific community to help relieve common cold symptoms and reduce inflammation in the lungs.
But that's not all homemade soup does…every cook knows the most important ingredient that goes into every simmering pot comes from the heart. The soup is seasoned with just the right amount of love, along with noodles and vegetables!
We asked
Alimentary's
Alison Wright for a homemade soup recipe to take your broth away, along with 5 golden rules for making this household staple: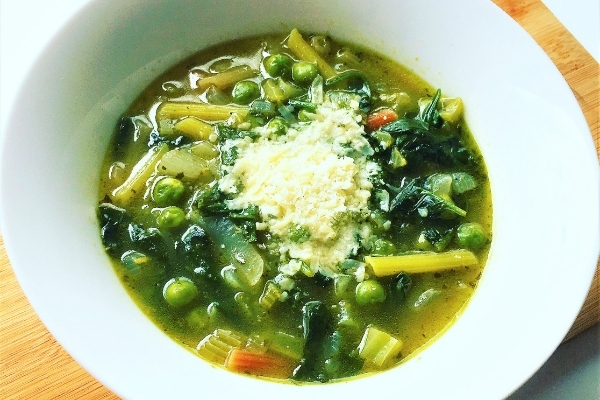 •Use the best stock you can – preferably homemade. Stock is the base of your soup, so it is worth getting it right; it can easily be made by simmering celery, onion, bay leaves and carrots over a low heat. You can add garlic, mushroom or whatever flavours you like – if you eat meat, bones from a roast chicken, or joint of beef can be added as well.
•Don't be too restricted by recipes – soups are very forgiving, so if you don't have the exact ingredients, there is plenty of opportunity to swap in something you have on hand.
•If you are finding it hard to eat your 5 serves of vegetables a day, a big bowl of soup is the perfect answer. You can use many different vegetables to boost the flavour and nutrient contents, each one will add something different; roast vegetables in the oven before adding to the soup for deeper flavour.
•Try to ensure a protein source is included in your soup; this could be red lentils, beans or meat, but the extra protein will help boost satiety and turn the soup into a satisfying meal.
•Texture and thickening – vegetables such as potato, pumpkin and carrots are fantastic ways to thicken soup, also any type of beans or lentils. If you like your soup smooth, blend it before serving for a rich and creamy texture.
Alison's
green minestrone soup
recipe has loads of vegetables in it and a light flavour for the warmer weather.
"I used quinoa pasta to keep it gluten-free, but any type of small pasta pieces work just as well," she says. "You could also add any type of green vegetable and it would work, just be mindful not to overcook them, so put them in at the end."
For more soup-erb recipes click
here.