Forget pancakes…nothing stacks up to authentic French crepes with lemon and sugar. National Crepe Day on Tuesday, February 2 is the ideal chance to put your pancakes on a diet and enjoy the absolute delicious bit of airy breakfast, lunch or dinner that is the crepe.
It's increpe-able how versatile this dish is – hankering for a fruity breaky, then add peaches and cream, roll them up and voila! You want a savoury dinner? No problem, there's nothing like a rich beef and mushroom-filled crepe drizzled with gravy, made even better with a glass of red.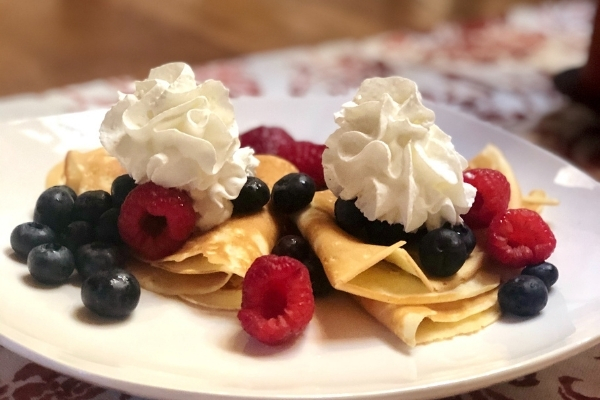 The history of crepes dates back to the 13th Century in Brittany, France. It seems a housewife there accidentally dribbled some thin porridge onto a hot, flat cooktop; back then people were extremely reluctant to waste even their smallest cooking mistakes, so she ate it.
Want another interesting crepe fact? Whenever milk was in short supply during the Middle Ages, intrepid crepe lovers used a mixture of wine and water as a substitute – proving yet again the versatility of vino!
Celebrating National Crepe Day is as simple as eating your favourite crepe…head to your local café and dig in, or why not cook some for the family at home with this recipe for
traditional French crepes
?
There's nothing better than watching the ones you love enjoying a homemade breakfast that is flipping fantastic…they'll love the crepe out of you!