Food and travel are Charlie Carrington's passions – he loves immersing himself in different cultures, learning new techniques and cuisines.
These days this Chef, who is one of the youngest in Australia to receive a Chef Hat, divides his time between his South Yarra restaurant Atlas Dining and new venture LOMAH (Land of Milk and Honey) in Prahran and Melbourne CBD.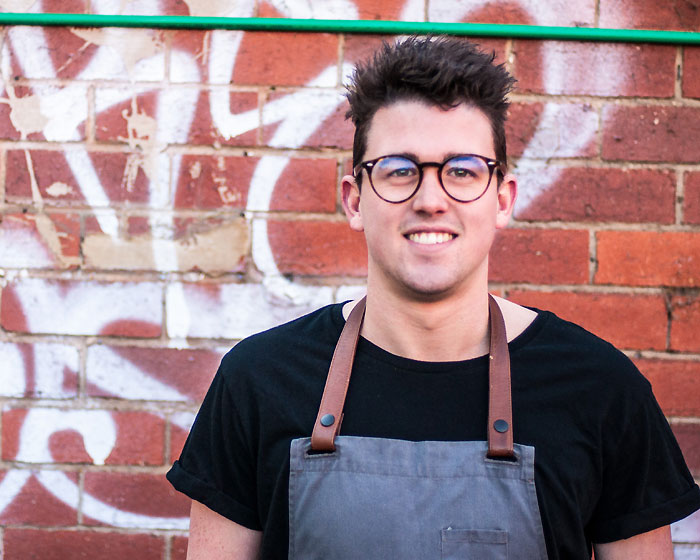 Chef Charlie Carrington.
Come January 20, Charlie will be serving his global fare at the 2020 Australian Open tennis championship at Melbourne Park, as LOMAH is one of the restaurants satisfying fans' appetites at Grand Slam Oval.
Other favourite eateries joining Charlie at the tennis are Ben Shewry (Attica), Mr Miyagi, Biggie Smalls, Cacao and Mamasita; alongside the Greek-inspired Hellenic Republic and wine tasting experience, The Vault.
Charlie left school at 15 to become a Chef and by the time he was 21, he'd worked at Gordon Ramsay's Michelin-starred restaurant along with some of Australia's best – Vue de Monde in Melbourne and Marque and Firedoor in Sydney.
He also spent eight months travelling across 15 countries, working in kitchens in Antwerp, San Francisco, Bangkok, Singapore, La Paz, Mexico City and Sao Paulo. From this adventure came the inspiration for his own restaurant, and so, Atlas Dining was born.
"As I've travelled and cooked across the globe, the main thing I've learned is that we all have a lot in common – it's the reason why so many ingredients cross borders," he says. "I'm excited about global cuisines and believe you create your own reality. The idea grew from opening a restaurant to creating a lifestyle and living my dream."
Inspired by his travels, the menu at Atlas changes every four months to reflect a specific global cuisine; right now, the focus is on Lebanese food, particularly feasts that gather the whole family.
LOMAH is another story, as it delivers a menu of Mediterranean street food with a Tel Aviv twist.
"Healthy. Delicious. Med street food made for Melbourne. Salads and pitas inspired by the Land of Milk and Honey," he explains. "I favour simplicity more than any other factor. I taste first and foremost and I know that's the reason for our success.
"I love how modern Israeli food is bright and simple, with spices blended from across the Middle East and vegetables allowed to be the star of the show."
It was on the streets of Jerusalem, at a stall open from 5am to 10am and run by a 15-year-old boy and his Dad, that Charlie ate the best hummus of all time.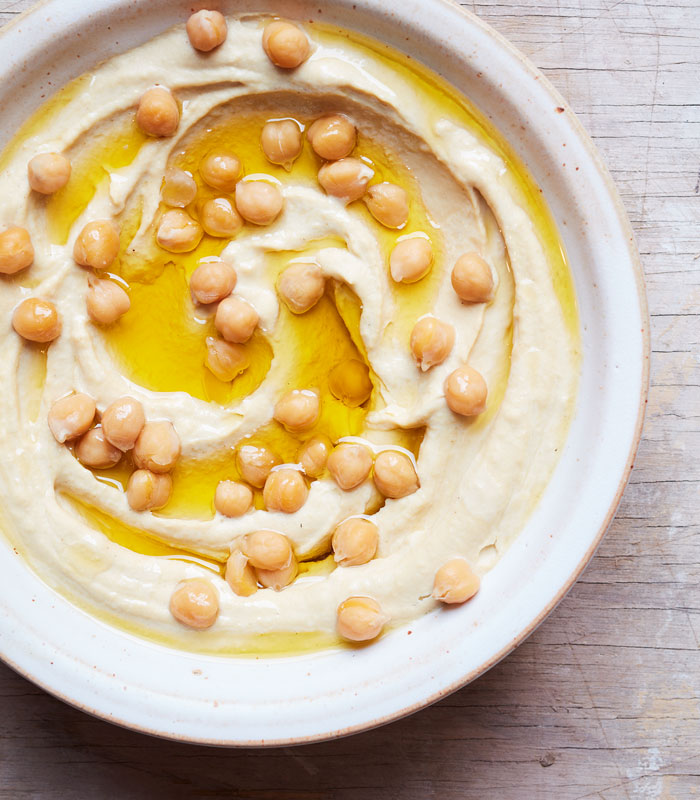 Charlie's signature hummus recipe.
"It was mind-blowingly fresh, with white onion cut into 'spoons' for scooping, pickled cucumber and bread. My signature hummus is inspired by that experience but has a heavier hand with the tahini. It's simple, cheap, comforting and a must-have addition for any Israeli mezze."
On the menu at LOMAH, where you create your own healthy meal in four steps by choosing a style, meat, dressing and something extra, this hummus is particularly moreish and a great accompaniment to any Middle Eastern feast.
Israel became a nation in 1948, but its culinary roots go way back – as in 'Old Testament' way back – with the mention of figs, dates, olives, pomegranates, wheat, barley and grapes from biblical times.
Charlie says a raft of cultural influences from North African and Middle Eastern neighbours to Jewish immigrants from Eastern Europe and Russia, make modern Israeli food impossible to pigeonhole.
"Speaking of pigeon, yes this gamey bird does appear on Israeli menus and can be given the kosher stamp of approval."
So, what's ahead for this young Chef on a global mission? In the next five years Charlie wants to expand the reach of LOMAH and visit 15 more countries as research for the Atlas Dining menu.