By Leigh O'Connor.
Getting a reservation at Melbourne's chef-hatted Attica restaurant in Ripponlea can be as hard as returning a Rafa Nadal serve.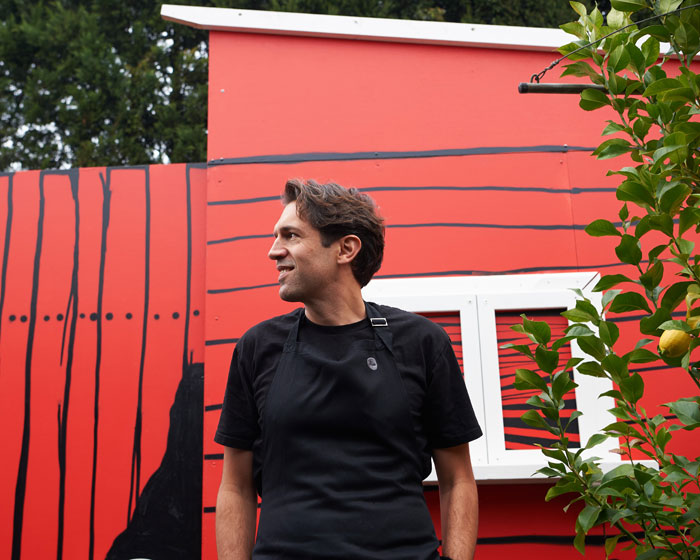 From today, lucky tennis fans will bypass the three-month online waiting list, with Executive Chef Ben Shewry bringing a taste of Attica to the Australian Open at Melbourne Park.
Rated number 20 in the world in 2018 and one of the top three restaurants in the country as ranked by the Australian Good Food Guide, Ben is excited for Attica to be part of the Australian Open and to share his food with everyone.
"I am a big tennis fan and I think the AO is such an amazing event for this city and something I look forward to every year," he says.
Ben's food will be available at Grand Slam Oval each day from 10am until sold out, with two exclusive menu items using indigenous and sustainably sourced premium produce served up to tennis fans.
"These are casual, simplified and delicious representations of some of the Australian food that Attica is renowned for, using some of our favourite ingredients," he says.
Attica is also part of the all-new Finals Table hospitality offering, teaming up with Vue de Monde to provide fine dining for fans before the men's and women's finals.
Tennis Australia's Chief Revenue and Experience Officer Richard Heaselgrave says Attica's presence provides a great opportunity for tennis fans to sample Australian produce at its very best.
"We are proud and delighted to welcome Attica, one of the world's most exciting and innovative restaurant experiences to the Australian Open," he says.
"With their passion for using rare and unique ingredients within a contemporary take on fine dining, this is a stunning addition to Grand Slam Oval."
Meanwhile, Ben says Attica will be focusing all of their efforts over the next 12 months on fundraising for the bushfires, alongside events coming up for the Melbourne Food and Wine Festival that they are excited about.
Check out our interview with Charlie Carrington, who is also bringing his global fare to Grand Slam Oval with his new restaurant LOMAH satisfying fans' appetites alongside Attica.