July 2012
Where to Ski and Snowboard
The Queen's birthday and Diamond Jubilee long weekend (11 June 2012) launched the Australian ski season, so now's the time to hit the slopes. Toss aside any winter hibernation inklings and actively seek out the cold snaps when the snow's best at our prime skiing and snowboarding destinations, occupying your time with adrenaline filled runs or more mild terrain depending on your style.
Skiing and Snowboarding in the Snowy Mountains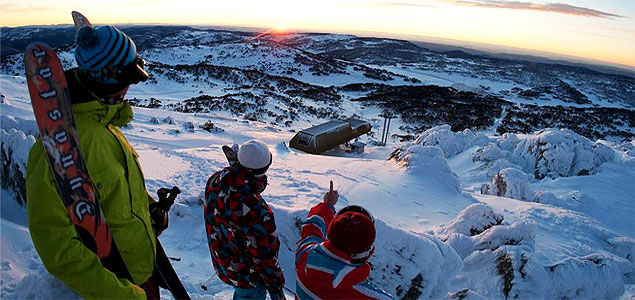 Ultimate Skiing and Snowboarding
Nearby Jindabyne, Perisher Resort is Australia's biggest ski and snowboarding resort which means it caters to everyone from beginners to the most extreme skiers and snowboarders. Currently home to Australia's highest chairlift, visiting Perisher Resort will truly feel like you're on top of the world.
Take Up Alpine Skiing
With a European-style atmosphere at the foot of Mt Kosciusko, Australia's highest mountain, Thredbo Alpine Village offers much more than extreme skiing and wicked snowboarding, there's a whole cultural mecca within strolling (or skiing) distance. For mates, chicks, families and everyone in between, their 480 acres of snow riding bliss is only part of the fun; once you depart the beginner, advanced or kids' slopes, you'll find kazillions of things to do and places to stay.
Extraordinary Winter Skiing
You'll be on a high when opting to ski and snowboard at Charlotte Pass Ski Resort a.k.a. "The Pass", unique in that it's ONLY accessible via Oversnow Transport from Perisher Valley. This remarkable resort, unlike any other, is completely snowbound and boasts consistent snowfalls covering their runs with top quality natural snow.
Family Friendly Skiing and Snowboarding
With the motto "family fun everyone can afford", Selwyn Snowfields bring snow sports to life as recreational pursuits for the whole family to enjoy. Not just skiing and snowboarding, they also promote snow tubing, tobogganing and general snowplay. You'll find Selwyn Snowfields on Kings Cross Road in Kosciuszko National Park.
Skiing and Snowboarding in the Victorian High Country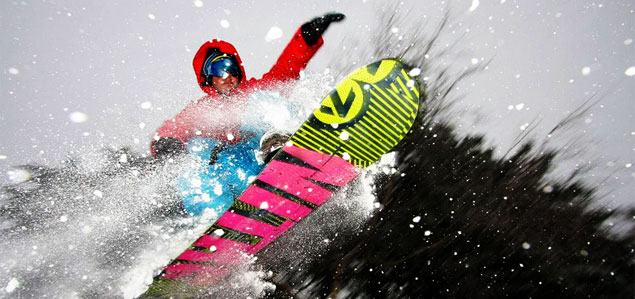 Learn How to Ski
A ski-in ski-out village, Falls Creek offers free cross-country ski trails amongst their main terrain and parks accessible via lift. Night skiing on Wombats Ramble (that kids LOVE) is available, and the village itself is thriving with a night scene that includes restaurant and bar options.
Seeking Out Snow
The closest major ski resort to Melbourne, Mt Buller promises to take you to the top of the world on one of twenty-five ski lifts. Capable of moving 40, 000 skiers and snowboarders at a time, Mt Buller is majorly accessible, offering adventure at higher ground. They are constantly updating and upgrading their resort with mountain makeovers to ensure there's always something new to discover.
Ski Perks on the Peaks
Want to perfect old tricks and try out new ones, well Mt Baw Baw awaits with their Big Air Bag; this 9m by 15m air filled cushion is situated behind a 2m high jump so skiers and snowboarders have a soft landing pad to work with. Besides the draw of cool perks, Mt Baw Baw itself is the closest downhill ski resort to Melbourne and the Mornington Peninsula. The worthwhile jaunt is ideal for families with its 35 hectares of groomed runs, and includes other draw cards such as the tube park, dog sled tours and kids camps.