January 1 2020, marked the beginning of a new year that many of us looked at with optimism. Now just four months in, the world is wondering if this year could get any worse.
It's not all doom and gloom though. Amidst the negativity, we have stood witness to some great success stories and some incredibly creative ways in which cafes and restaurants are getting your favourite meals to your doors. One such restaurant is Attica.
Normally, you would expect to wait 3-6 months to enjoy dishes from Attica's menu. Now, you can expect to wait less than a few hours before you can indulge in Ben Shewry's famous dishes such as Potatoes Cooked in the Earth it Was Grown, through the new Attica at Home Takeaway menu.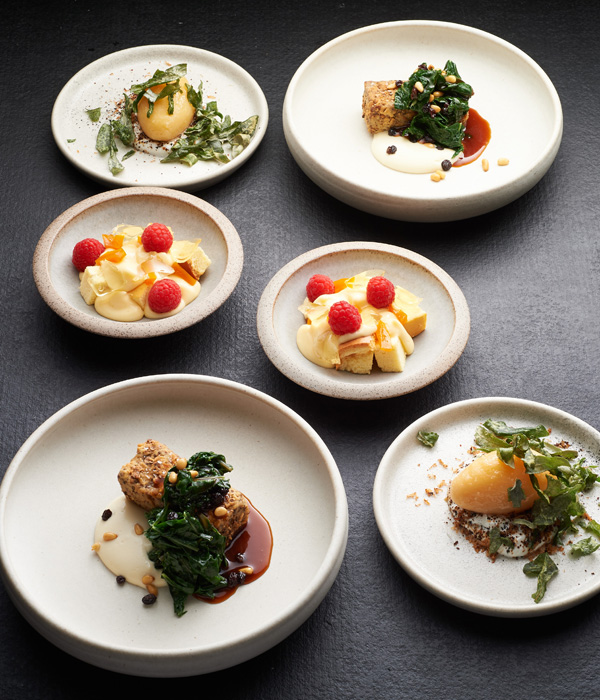 For those of you lucky enough to be based in postcodes 3000 through to 3207, delivery is available, whilst orders outside of these are available for pick up.
To check out the Attica at Home menu, and place your order, click here.
Whilst you wait for your classic Shewry family meal to be prepared, why not learn a bit more about the man behind the menu?
Ben Shewry, speaks candidly with Leigh O'Connor about his passions and his story. We get personal about his family, his heritage and interests beyond food.
Growing up under the snow-covered slopes of Mount Taranaki, Ben Shewry has always been in tune with the New Zealand outdoors.
A province on the West Coast of the North Island, Taranaki is more known for nurturing All Blacks than world renowned Master Chefs, a fact not lost on this Attica mastermind.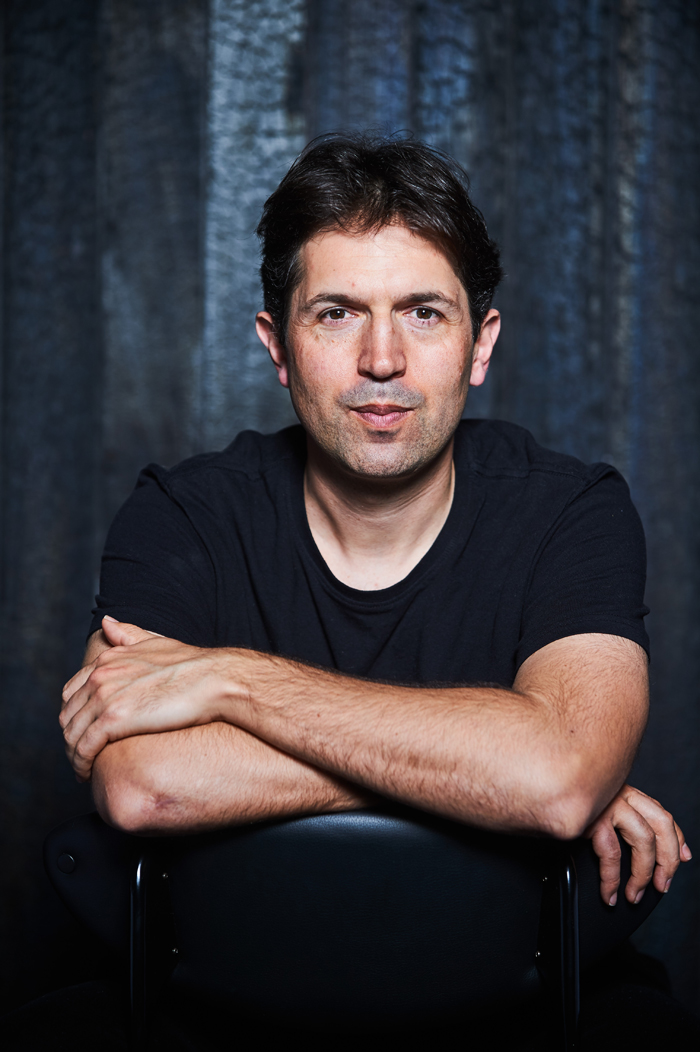 Ben's first book Origin pays homage to his Kiwi upbringing and has been a catalyst to his Melbourne restaurant being consistently regarded as one of the world's best, ranked 20 in the World's 50 Best Restaurants in 2018.
"I am extremely driven," he tells AGFG. "It has taken me a long time to acknowledge that. I am driven by myself, not other people. What we have achieved was never done for the accolades and attention - that was never the motivation.
"I want Attica to get better, more delicious, more direct and also to engage more in the community. We are always looking forward to improve on every level – from the working conditions of our staff to the physical space of the restaurant."
Ben decided at age 5 he wanted a culinary career… how did he know?
"I've thought about that a lot over the years. I'm not sure why, but I had such huge cooking influences in my life through my Mum and grandmother. It was always my passion and goal throughout childhood and high school.
"My early days were interesting, a very different path to young Chefs now, who work in some of the best restaurants in the world. I worked at good, honest local businesses which have influenced me in ways that are unique."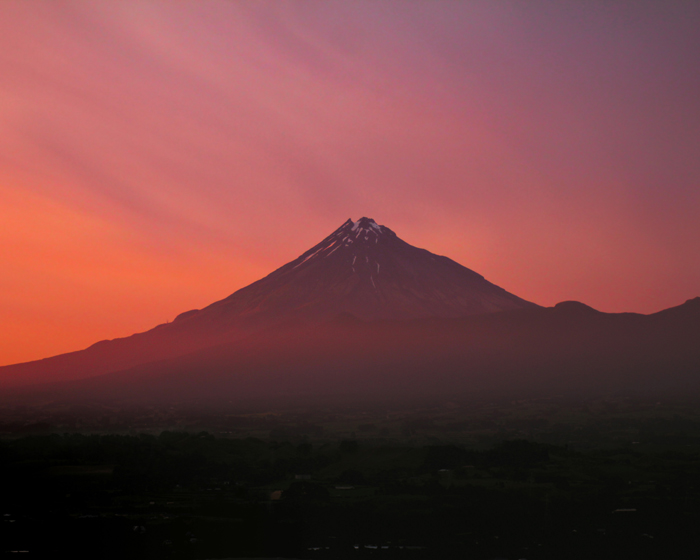 Ben's early memories of Taranaki revolve around life on the family farm, the overwhelming shadow of the mountain and taking advantage of everything the province has to offer – surfing, fishing, snowboarding, whitebaiting… the list goes on.
Voted by Lonely Planet as the second-best region in the world to visit in 2017, Taranaki is a Winter wonderland with skiing and snowboarding available on the Manganui ski field, as well as surf swells that lure adrenalin junkies from around the globe. An abundance of early snow this year, means Manganui will be the first field in the country to open for the season.
Taranaki also shines in Spring and Summer months with the Pukeiti Rhododendron Festival in October, the Festival of Lights at Pukekura Park from December to February and internationally acclaimed WOMAD (World of Music, Arts and Dance) in March.
Then there's the rugged coastline, black volcanic sand, awesome waves, Paritutu rock and the mind-blowing Sugar Loaf Islands, rising out of the sea surrounding the harbour – eroded stumps of an ancient volcanic crater, just off the coast of New Plymouth.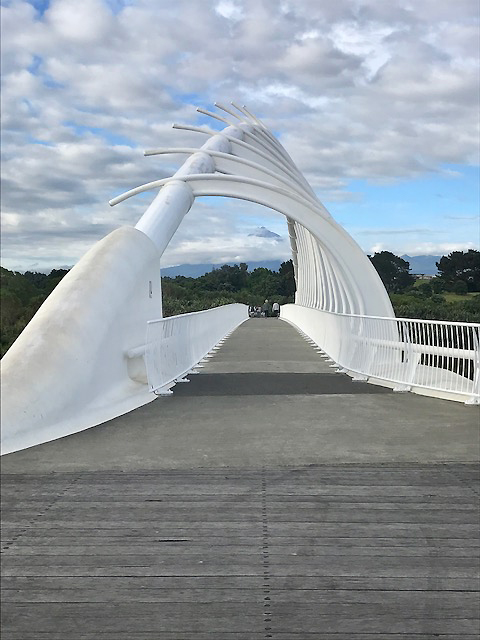 Take a stroll along the coastal walkway from the Port to Bell Block, passing Waiwhakaiho River and its surf break and over the iconic Te Rewa Rewa bridge, where functionality meets fine art and the arched gateway reveals a majestic view of the mountain. Also, a Naki native, I relish any opportunity to visit this stunningly spectacular region we are blessed to call home.
With a traditional economic background of farming, in the last 30 years the province has become a hot bed of oil and gas exploration both on and offshore, making it one of the most liveable and economically viable cities in New Zealand.
New Plymouth boasts the motto 'Surf in the morning – ski in the afternoon,' as well as local surf shop Taranaki Hardcore's mantra: 'God created Taranaki so the Hardcore people would have some place to live!'
And hard core was certainly the upbringing Ben had on an isolated sheep and cattle farm, up Awakau Road halfway into the treacherous Awakino Gorge – at least two hours' drive from any real township. Decades before it was fashionable, they lived off the land and Ben recalls a pantry stocked by Mum Kaye's preserves and jams; watching his father Rob butcher stock and gaining an understanding of where food comes from.
He and his two sisters Tess and Tamie went to the local school, where their mother was teacher-principal and administrator to the all of seven students. Life was a constant adventure, foraging and discovering what could and couldn't be eaten, from puha to succulents.
Always drawn to the ocean from his teenage years, Ben found solace in surfing the waves off the coast, returning to shore feeling almost enlightened. All these experiences have moulded his culinary style to be at one with nature; people call him the Foraging Chef, but that is just something Kiwis do.
"Foraging was part of everyday life, we didn't know any other way and it was a very economical way to eat. Everything tasted better… anyone who has a garden knows that. It was a very simple, beautiful way of life, but people aren't interested these days."
Growing up in such an environment, Ben and his sisters made their own fun; they had creative freedom and were encouraged to take things into their own hands.
"We had responsibility and trust from Mum and Dad, it was a very different life to what my children experience today. That's why as a family we try to get out of town and do things in the country. In saying that, my kids also have the advantages of city living that I didn't have - such as playing organised sport, access to cultural activities and art."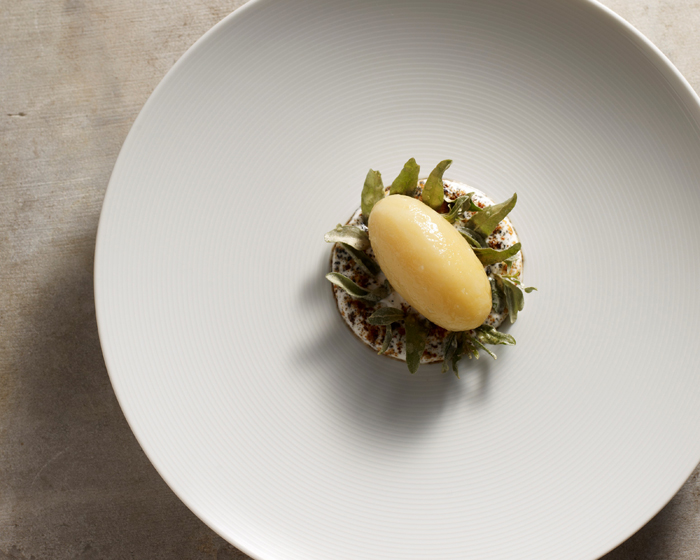 It is from these memories, he shares a recipe with AGFG readers: potatoes cooked in the earth they were grown in. Paying tribute to Maori culture, it is Ben's oven version of a hangi - where fish, chicken, pork and root vegetables are cooked underground on hot stones.
Maori are aware the earth is the giver of all life, from the soil comes food and that same food is cooked beneath the earth.
Speaking of passion, let's explore another area of Ben's life – basketball.
With a son named Kobe, it begged the question are you, or were you ever an LA Lakers' fan?
"It was more of a coincidence to call my son Kobe. I played basketball in high school, back when Michael Jordan was the big thing. Then when we were expecting our son, Kobe Bryan'ts name popped up and we went with it."
Like his namesake, Kobe Shewry is an extremely capable ball player, already at rep level in the point/shooting guard position – drawing inspiration from NBA greats like Cleveland's LeBron James and Golden State Warriors' Steph Curry.
"I've always enjoyed shooting the ball and when Kobe starting bouncing one around about age five, it reunited my enthusiasm. I went on to coach his team for four years – a great thing to share with my son."
With a Canadian grandmother, Ben says it was only natural he and Kobe are Toronto Raptors' fans.
Ben's wine pairing for his potato recipe:
Greywacke Wild Sauvignon Blanc 2015 – fermented entirely with naturally occurring yeast, this New Zealand wine is an alternative style of Sauvignon Blanc, that is both intricate and textural with a rich, generous palate. It has decadent patisserie aromatics – brioche, homemade apricot jam and lemon curd, layers of nectarine, yellow peach and ripe pineapple – infused with herbal nuances of tarragon and thyme.
Greywacke is the Marlborough label of Kevin Judd (formerly of Cloudy Bay), named in recognition of the high prevalence of rounded greywacke river stones in the soils of the vineyard. Primarily based on two varieties – Sauvignon Blanc and Pinot Noir – there are also limited-edition releases of Chardonnay and three aromatic varieties, Pinot Gris, Riesling and Gewurztraminer.
By Leigh O'Connor.