Armor All Gold Coast 600 - V8 Super Cars Australia
Australia's spring racing fever is heating up to be a cracker this year with the Gold Coast's annual motor racing carnival set to attract thousands of visitors from around the country and internationally. The 2010 Armor All Gold Coast 600 (previously Indy 600) will showcase three days of motoring excess from October 22 through to the 24th.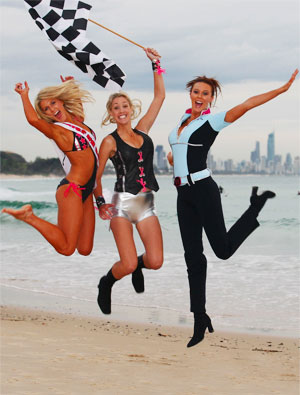 Getting Revved Up for a Pumping Weekend
The who's who of the Australian motoring scene, as well as an overabundance of overseas talent, will gather on the Gold Coast over the coming month ready to inject the region with fuel burning, rubber screeching, heart pounding excitement.
2010 marks the 20th anniversary on the Queensland motorsport carnival, but this year the race will take on a new look and format. This year the V8 Supercars will race over two days in a new endurance race (the third endurance event for the 2010 V8 Supercar Championship Series) requiring each team to feature one international driver, attracting 18 high-profile racers from abroad and maintaining the event's international flavour.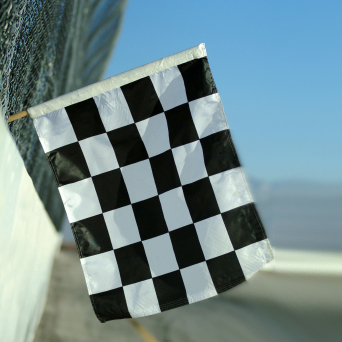 Entertainment On & Off the Track
A modified circuit will see the track length reduced from 4.7km to 2.96km, but the layout promises to provide visitors with greater on-track viewing for the races and other features such as the Hitachi Stunt team and more entertainment opportunities including Aussie and international music acts under the 600 Sounds Concerts banner.
Empire of the Sun, Ian Carey of Ministry of Sound fame, The Potbelleez, Noiseworks, Richard Clapton, The Angels, Kid Kenobe and MC Shureshock have all been confirmed for 2010 with international acts to be confirmed in coming weeks as part of the Gold Coast 600's concert series.
Offical Off Track events are also booked including the Armor All Gold Coast 600 Official Welcome Lunch, A Touch of Pink luncheon at Palazzo Versace and Xbox 360 Overdrive Party.
A Family Zone - VIK Kids 12 & Under Free
There is a big focus making the event more family-friendly this year. Families will be well catered for with alcohol free zones and a dedicated Family Area offering children-friendly free entertainment, as well as shaded sections to eat and rest.
Affordable ticketing is another welcome change for the event, with ticket prices slashed in comparison to previous years. A range of ticketing alternatives are on offer, with options such as kids 12 and under free.
The 2010 Armor All Gold Coast 600 is shaping up to be one Gold Coast event not to be missed. For more information go to http://www.goldcoast600.com.au/