Islands within an island? Australia's full of little surprises
Within its boarders, Australia has 8222 islands and although you can't hop around all of them, you can still do a sufficient amount of exploring by engaging in an Australian island hop. Each Australian state and territory has a range of surrounding islands just waiting to be explored, and with most of them close to the mainland, it's all too easy to jump aboard and see what treasures these Australian islands have to offer. Aside from the well known and must see beauty of island hopping around the glorious Whitsundays, Australia has a variety of islands for tourist to get a glimpse of untouched splendour.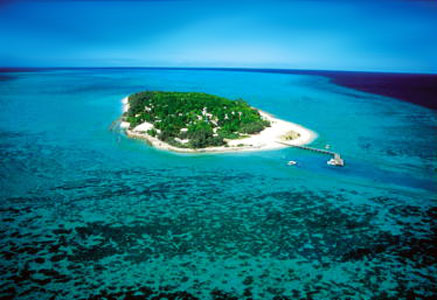 Where are Australia's Islands situated?
Islands surrounding New South Wales such as Green Island and Lord Howe Island are well renowned among tourists who wish to see a uniquely Australian sight and experience the wonders of the ocean by scuba diving. Similarly, Lady Elliot Island, Lizard Island and Heron Island are spectacular hotspots for showcasing Australia's coastal luxury and natural beauty. If you're over the other side of the country, Rottnest Island and the aptly named Penguin Island are perfect getaways near Western Australia to see the Australian wildlife at its best.
An activity best undertaken with some prior planning, an Australian island hop can be difficult, in that there are simply so many destinations to choose from. If venturing too far from the mainland is not on your priority list, make sure you take advantage and visit some of the closer Australian islands. Sydney Harbour features an array of easily accessible islands, including Shark Island, Goat Island and the historic Snapper Island.