What does freedom taste like?
Restaurants all over the country are celebrating Amnesty International's 50th anniversary by taking part in a Taste of Freedom on Saturday 28 May. They'll be theming the evening with candlelight and joining their patrons in raising a toast to freedom.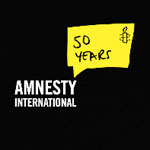 As proud supporters of Taste of Freedom, we don't want you to miss out on this incredible event. Go to http://www.amnesty.org.au/50/ and register your restaurant.
Participating restaurants will feature in a special online map where interested diners can locate venues in their area. Plus there's a free pack of materials to help you on the night.
Nothing tastes as good as freedom, so support Amnesty International's 50th anniversary and register your restaurant today.