Encapsulating Gold Coast Culture
A friend from the U.S. once asked me how to describe the Gold Coast. After much thought, this was my reply, "I guess it can be boiled down to a recipe: add a ton of beach, a whole lot of nasally accents, a pinch of cliché and a relaxed state of mind, mix it all around and voila! Before you know it, you have a Gold Coast!"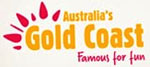 City of Beaches
The Gold Coast, as you'll soon find out, is neither here nor there. It verges on the border of New South Wales and Queensland where two different time zones are a way of life. Although it is named City of the Gold Coast, is the "City of" addition necessary for a vastly spread out area with a population of approximately 590,000? I think not, but nevertheless, a city with a relaxed and easygoing lifestyle such as the Gold Coast is a pretty cool city indeed.
The Gold Coast boasts 57km of sparkling coastline, waterway canal living, luxury resorts and outdoor activities that our southern friends only pursue whilst vacationing in the north or other tropical destinations. In a nutshell, the Gold Coast is like a normal city in the way that people go to work Monday to Friday with the only difference being that these people spend their weekends whitewater rafting, jet skiing, boating, hiking in our tropical rainforests or simply lounging at the beach. How many city dwellers can say that is a typical weekend? Not many, which is why we like to call the Gold Coast our home and tourists from all over the world dream about its sandy beaches long after their vacation is over.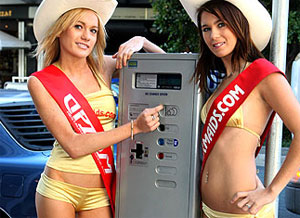 A Quirky Town
The Gold Coast has mastered the knack of quirkiness with the infamous Aquaduck Safari Tour coming in first place. It has become second nature to Gold Coast natives to spot a giant duck with wheels whizzing down the streets of Surfers Paradise in one moment and submersing itself in the broad water of Main Beach the next, of which tourists from all corners of the globe become giddy with excitement at the sound of a quack. Another cliché that never goes unnoticed is the Gold Coast Meter Maids. Although the Gold Coast cannot brag an abundant and flourishing history, the Meter Maids date back to the 1960s. So if you see a pair of tanned blonde girls walking in the streets of Surfers Paradise barely wearing a gold bikini, cowboy hat and a pocket full of coins don't be alarmed, this is normal.
All quirkiness aside, the Gold Coast does have a serious side: enter Dracula's Cabaret Restaurant. Dracula's is a restaurant-come-live entertainment extravaganza with a ghost train ride inclusive of your dining experience. Who are we kidding? Dracula's is the most eccentric idea to ever surface since the Rocky Horror Picture Show! The moral of the story kids is that the Gold Coast is not boring in the least, it brags excitement and quirkiness that isn't concerned with hipster cool and haughtiness of bigger cities.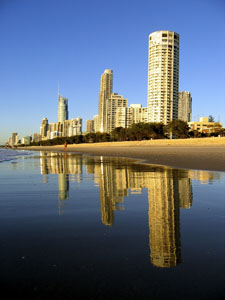 A Taste of Australia
Seriously though, if you're looking for an all-Australian experience the Australian Outback Spectacular and Currumbin Wildlife Sanctuary are worth a visit to see some beautiful Australian animals and a glimpse into our history. And of course the numerous theme parks are a sure way to fill up your day and empty your wallets with Sea World, Movie World, Dream World, Wet 'n' Wild and White Water World. If you are looking for a serene afternoon away from the city, Mount Tamborine is the perfect destination offering a skywalk over the forest, plenty of restaurants, high tea at Tea and Niceties and a splendid view of the coast and hinterland.
Finding anything cultural or artsy used to involve a one-hour drive to Brisbane or a one-hour plane to Sydney. With up and coming art galleries, cultural events, trendy fashion stores, specialty coffee and vintage markets, the Gold Coast is swiftly hushing critics who once said the city is only good for one thing: the beach. The Gold Coast Arts Centre brings comedy, theatre, music, dance and cinema to our city providing local and foreign artists to exhibit their talents and anyone who is in need of a cultural fix. With places like Dubai, Corfu, Fort Lauderdale, Taipei and Nouméa listed as twin cities to the Gold Coast, it is no wonder the Gold Coast is increasingly becoming well known to those in far off corners of the globe.
Plus the Gold Coast has Q1, the tallest residential building in the world. So there!
By AGFG contributing writer Olivia Yacoub.