AGFG asked Adrian a few questions as we gear up to the month of BBQ's, the outdoors and great times. Author of The Good Life and Meat, we thought January was a perfect time to get a few tips for Australia Day.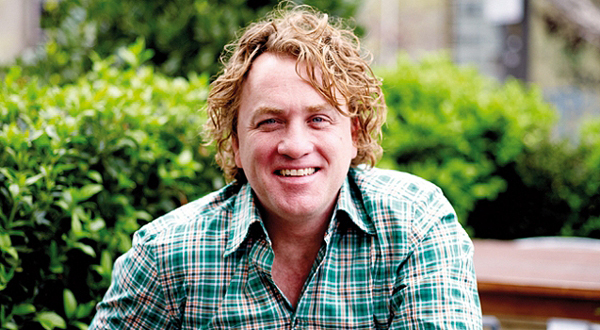 AGFG: What do you love about your career?
Adrian: I learnt early on that my station in life is to cook good food and make people happy, this is what I love about working in the career I have chosen.
AGFG: Who are your greatest inspirations?
Adrian: Young chefs inspire me, I am impressed by the calibre of young chef's coming up through the ranks. As a tradesman I feel like it's my duty to pass on my skills, young lads are like sponges soaking up my skills. I feel my trade has a very bright and inspiring future.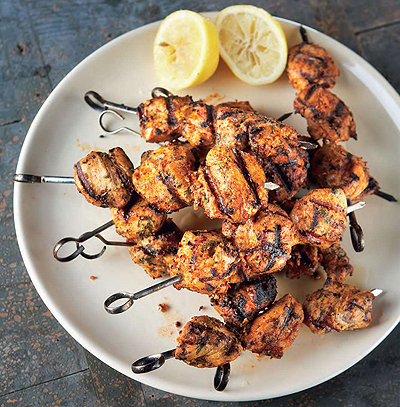 AGFG: What are your favourite recipes from your book Meat and The Good Life?
Adrian:
The Good Life:
Ravioli is one of my favourite recipes, this is a recipe passed down from my grandmother and I carry this tradition on by making ravioli for my family every year. I also love the ricotta gnocchi from The Good Life, it is a quick, easy, tasty and very satisfying recipe.
Meat:
I love the suckling pig, it's just lots of fun and there is nothing better than the crackling from a little suckling pig.
AGFG: What are your feature flavours these days?
Adrian: I have done and always will love fresh herbs, I love walking into my garden, snipping off fresh herbs and sprinkling them into whatever I am cooking.
Summer for me is all about honey, standing down wind fills the air with the sweetness of honey. We use honey in our bread, for roasting goat & in desserts at La Luna Bistro.
AGFG: What ingredient could you not live without?
Adrian: Salt, because meat loves salt & salt loves meat.
AGFG: What would be your suggestions this Australia Day?
Adrian: Sleep in relax, enjoy time with friends and family, whether it's barbecued lamb chops or just a couple of beers with mates. It's all about recognizing we live in the best country in the world and there is no doubt about that.
AGFG: If you were a food what would you be?
Adrian: Ice cream.
Take a look at Adrian's article "Meat - The Barbecue" for all your needs this January, you definitely can't go past chicken skewers, beefs burgers or that lamb and spinach salad.