Ross Dobson has written the bumper book of no nonsense barbecuing with his latest book King of the Grill.
With 13 books already under his belt, Dobson's King of the Grill brings you 200 recipes for the grill and hotplate. A cooking book that takes you back to the simplest of times, raw food on hot metal: simple, stressless, tasty and no nonsense food.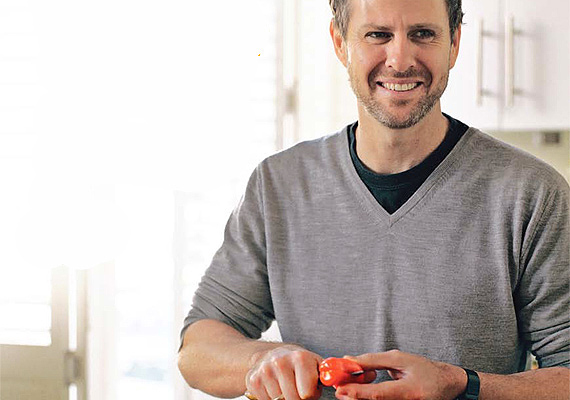 From an electric to wood 'BBQ,' his recipes can be cooked either by direct or indirect heat - so it''s the perfect book to help you out this Australia Day.
Simple, flavoursome and colourful recipes are what you'll find, enjoy grilled green olive breads as an appetizer before moving onto a plate of grilled mixed meat. Although Christmas has passed, Dobson's Christmas Barbecued Glazed Ham is an impressive recipe.
Catering to meatlovers and vegetarians alike with recipes for salads, breads and dips, King of the Grill is an essential for your kitchen. King of the Grill is available from Murdoch Books for $39.99.