"It pays to delve into the very heart and soul of the country to experience the unexpected." – Christine Manfield.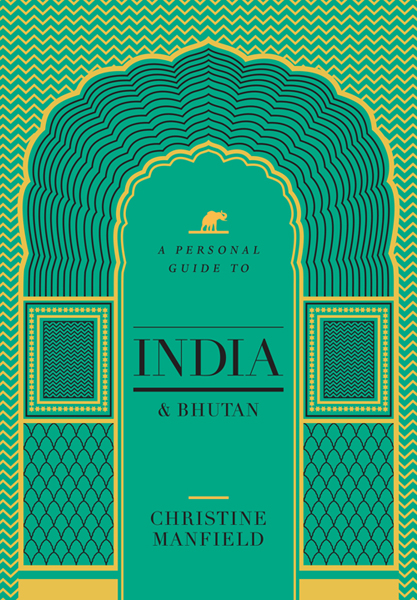 If India and Bhutan are on your travel bucket list, or if you are an avid foodie who is willing to indulge in an experience out of the regular comfort zone, be sure to pick up a copy of Christine Manfield's latest book, A Personal Guide to India and Bhutan.
Inside the eye-catching green and gold front, Christine shares her own personal experiences of travelling throughout these two countries. Covering the vibrancy of India and the serenity of Bhutan, this diarised guide aims to help with first-hand recommendations to all who wish to plunge themselves into these cultures. Christine's latest journaling comes backed by a lifetime of knowledge curated from global food interests, working alongside revered chefs and hosting gastronomic adventures through exotic destinations, including India and Bhutan.
Those who have time to spare before travelling to Himalayan destinations may greatly value the travel guidance offered by Christine on every page, with a comprehensive list of places to eat, sleep and visit as personally vouched for by her. Consider this personal guide your own comprehensive and extensive list of suggestions, voiced by Christine as though she is accompanying you on a culinary expedition, exploring through every backstreet market and assisting when it comes to deciding on a place to lay your head as darkness falls.
India's diversity is covered almost in full, from Mumbai, the city of dreams and opportunities, an edgy urban jungle overflowing with tiffin lunchboxes, dried chillies, flatbreads cooked over hot coals and street food snacks to Kochi, India's oldest European settlement with a lagoon of islands and peninsulas, separated by the Arabian Sea and connected by bridges and ferries. Become enthralled by the beauty of Darjeeling's snow capped mountains in the Himalayas and immerse yourself in the tranquil nature of Bhutanese residents, discovering the nation's secrets to sustainable tourism and joining in a peaceful way of life.
Though doing well to capture the magnetic thrills of these countries, this is also a practical handbook designed to help a weary traveler make safe decisions, particularly when travelling alone, but also to get the most out of the time you have and encouraging any opportunity to join locals and broaden your first-hand knowledge of their culture and cuisines. Christine also offers advice for solo female travelers, with tips on where to go and how to get there as safely as possible, providing links to follow for further information and organizations deliberately set up for those who feel vulnerable when venturing out.
Flip through the pages and awaken your desire to experience these incredible destinations, foster a respect and even fall in love for the traditions, culture and cuisine of India and Bhutan.
By Julie Johnson.