Restaurants come and go…we all know that! Food trends peak and trough and those who take the risk on new fads often don't last the test of time.
There are tried and true venues out there that know exactly what their diners like and how to keep them coming back time and again. Let's look at some of Australia's oldest restaurants and venues that are still delivering on a daily basis:
Hobart's longest-running restaurant, Don Camillo on Magnet Court in Sandy Bay has seen many trends come and go, since opening in December of 1965. This intimate dining destination maintains a tradition for classic Italian fare done well, in surrounds of softly glowing lights, sitting welcomingly on red and white checked tablecloths and walls adorned with ciao bella prints of Italy.
From the Vespa scooter parked at the door to a menu offering modern Italian with a dynamic mix of hearty dishes and light meals, this ristorante is all about family, vino and a memorable dining experience.
Perhaps start your Italian feast with seafood chowder – a seasonal blend of fresh Tasmanian seafood with toasted garlic bread – before herb crumbed veal scaloppine, topped with Napoletana and mozzarella, served with salad and Tuscan potatoes.
Celebrating 40 years of operation in 2020, La Camera Southgate offers a touch of Italy among riverside treetops in Melbourne's foodie hub of Southbank. With two balconies providing full views of the Yarra River and iconic Flinders Street Station, this restaurant has built a solid reputation for pre-theatre meals, business lunches and group get-togethers; whether soaking up the sun alfresco, or indoors among vintage photos, warm lighting and booth seating.
Serving an array of authentic Italian dishes, including Roman-style pizzas and the best tiramisu in town, La Camera is the ideal spot to relax, unwind and escape with an aperitivo in hand. Kick back with a starter of grilled calamari, marinated in chilli, garlic and fresh herbs; moving onto fresh linguine, tossed with mussels, calamari, diced fish, garlic and chilli, crowned with Australian prawns and extra virgin olive oil.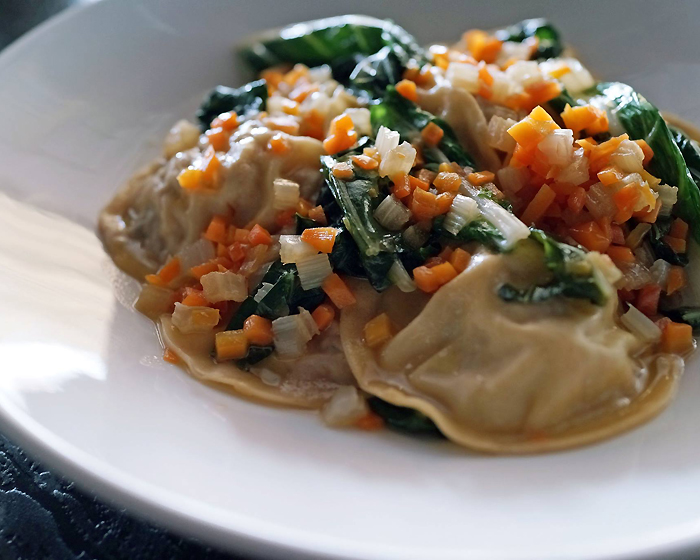 La Fettuccina's take on agnolotti, featuring rabbit ragu.
Cairns' favourite Italian ristorante for 33 years, La Fettuccina on Shields Street has almost equally long-standing staff and patrons. Still cooking up regional and traditional fare from intimate surrounds of white clothed tables and dark wood furniture, or under the awning alfresco; the loyal clientele is a testament to great food and service, along with an extensive wine list of contemporary and classic drops.
Fresh pasta made daily is evident in dishes like spaghetti mare e monti – the sea and the mountains – with a sauté of prawns, mushrooms, shallots, garlic and chilli in olive oil; or perhaps Tableland eye fillet steak, creamy mushroom sauce and spinach fettuccine will hit the spot. Finish with a divine dessert like a honey-roasted fig and almond tart, crème fraiche and marsala syrup.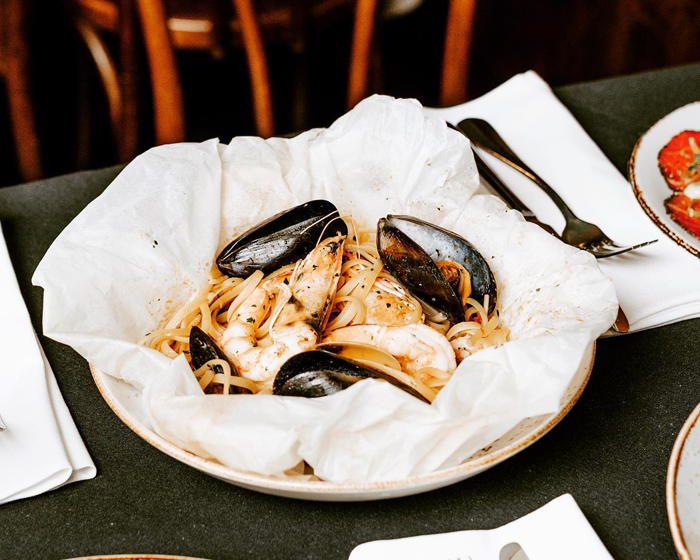 Linguine di Mare al Cartoccio, the same since 1988 at Caffe e Cucina.
Attention to detail and a passion for Italian culture are the hallmarks behind Caffe e Cucina on trendy Chapel Street in South Yarra. In operation for 31 years, this standout on the Melbourne restaurant scene greets guests with freshly baked bread on arrival, while top quality olive oil is never far from the table.
Small tables, dim lights and high-end service are only part of Caffe e Cucina's charm, that sees repeat loyal customers coming back for more, as they chill out among pastel walls adorned with framed prints of Italian cities and drinks, setting the mood for leisurely dining.
Beef carpaccio, served with oyster mushrooms, truffle mayo, bread croutons and micro herbs entices to start; while herb crumbed veal cutlet on the bone, with cos lettuce and cherry tomatoes is just one of many mains options, alongside housemade tagliolini with scampi, fresh plum cherry tomato sauce, brandy, basil and dill.
Delivering mouth-watering cuisine to Canberra diners for 22 years, Ruchi South Indian on Oatley Court in Belconnen, captivates taste buds with fragrant aromas wafting from the kitchen. Be transported to the sub-continent in an elegantly appointed interior, where splashes of orange pop on the walls and traditional gold statues hint of Indian heritage, garnering a loyal local following.
Choose to share an entrée platter for two of chicken tikka, tandoori lamb cutlets and keema samosas; before a mild lamb curry Nawabi, sautéed with sliced onions, tomatoes and fenugreek, finished in a lightly spiced cashew nut and almond sauce. Those who like it hot may opt for beef vindaloo – a coastal Indian specialty and one of the most popular dishes with Australians – paired with coconut rice and chapati.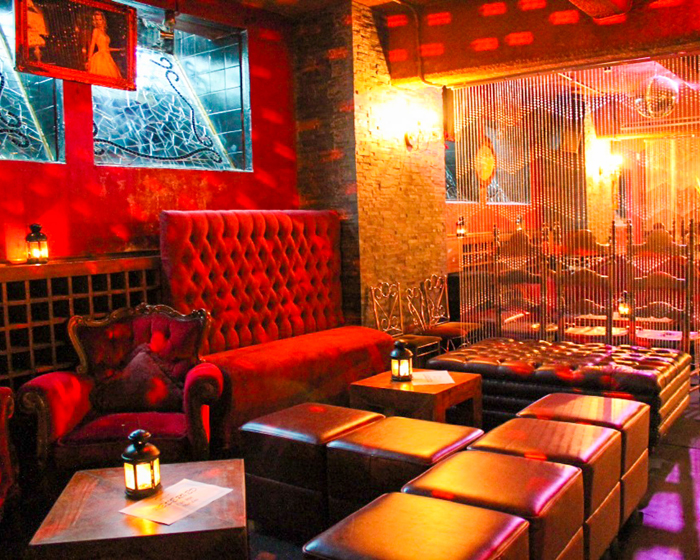 There's no place like Chaise – Chaise Lounge on Queen Street in Melbourne, that is. From humble beginnings spinning retro and house music more than 20 years ago, this premier underground city nightclub has withstood the test of time with creative cocktails and after-work drinks, served in plush décor.
Radiating moody scarlet and amber tones with Chesterfield lounges and private booth seating for special occasions, sip a Moscow Mule – Ciroc Vodka, fresh lime and ginger ale – while choosing from a menu of thick cut chips, topped with beef shepherd's pie filling and melted cheese. Don't feel like chips? Pick up a slice of garlic, herb and mozzarella cheese pizza with a drizzle of olive oil.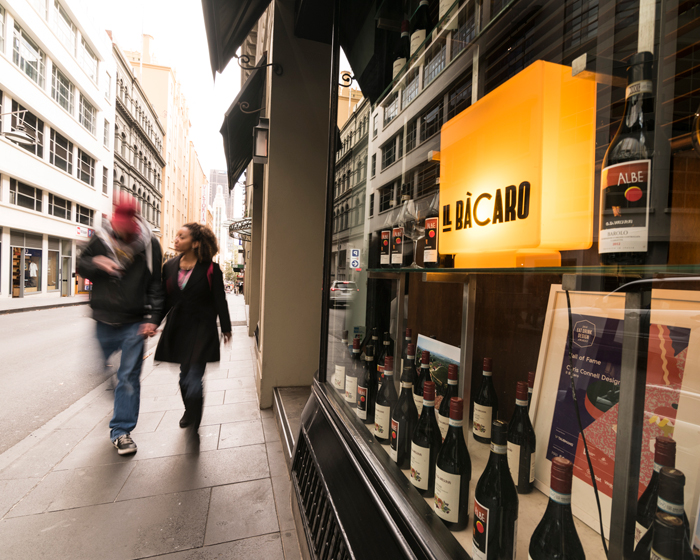 First opened in 1995, Il Bacaro on Little Collins Street in Melbourne's CBD is certainly no stranger to acclaim and continues to impress diners and critics alike, more than 20 years on. Translated as 'God of Wine', this restaurant is the epitome of Venetian-style with a long, horseshoe-shaped bar and intimate, low-lit dining room, exuding a timeless Italian ambience.
Polished hardwood floors, rich leather banquette seating and an air of allure are exquisitely inviting, while subtle service brings guests back for longer lunches and decadent dinners; with starters like beef tartare, pine mushroom, egg yolk, red onion, potato chip and bone marrow brulee. Pumpkin risotto, lobster, pumpkin seeds and balsamic pearls tempt as a main, while a decadent dolci like chocolate cotton cake, chocolate mousse, raspberries and passionfruit sorbet satisfies sweet tooths.
For 25 years, Cazzy's at the Top has wowed Gold Coast diners with dazzling views overlooking Coolangatta Beach, from a stunning rooftop location. Glass walls and a deck maximise this restaurant's oceanfront vista, which attracts both locals and tourists to share intimate dining and special occasions at tables laden with white cloth and polished glasses.
Owned and operated by Chef Stephen Robinson, an international menu serves up a fusion of flavours in combination with fresh quality ingredients; as seen in entrees of seared Canadian scallops on cauliflower pancakes with lemon butter sauce. Grilled Atlantic salmon, crunchy potato, pear, tomato and rocket salad may take your fancy for the main affair; or perhaps crispy skin confit duck breast, on mash with orange pepper sauce.