Darn these cold winter winds, it's the same each year, we think we're ready for the cold and yet it still manages to surprise us each time. This week we've put together 6 of our favourite winter recipes that will blast the cold right out of your body, we especially love #3 and we think we should all be able to eat it every day.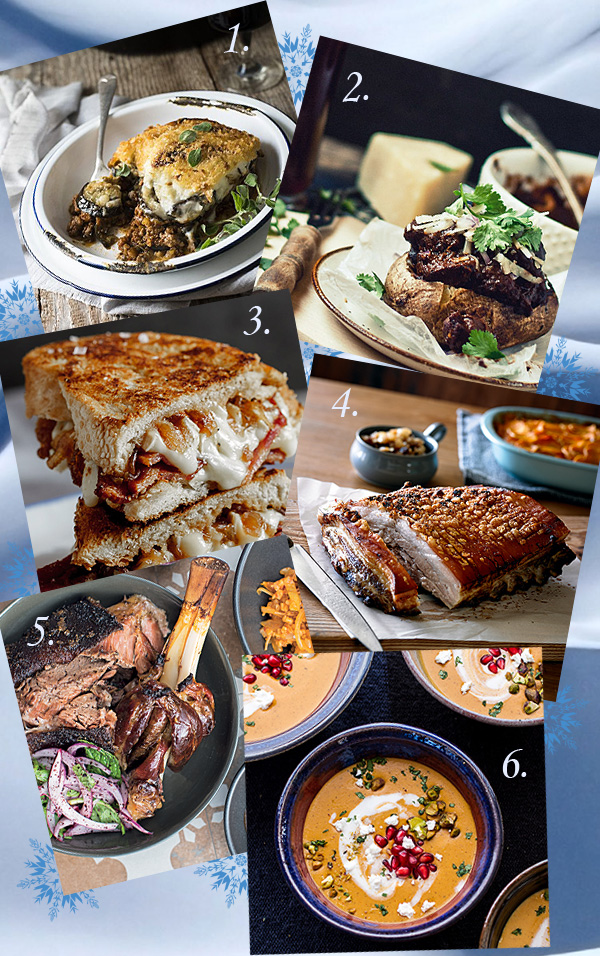 1. Moussaka – it may not be George's Lamb Moussaka, but we think it'll be pretty close to tantalising your taste buds. Give this Greek hero dish a go!
2. Beef and Black Bean Chilli Stuffed Potatoes – woah, did we really just put that all into one recipe? You've got it! This one comes from "The Gouda Life" and is a hearty take on the classic stuffed potato.
3. Bacon and Brie Grilled Cheese – need we say more? Bacon. Brie. Grilled. Cheese. This is the perfect can't-be-bothered-to-cook Monday night meal. Or really any day of the week where you feel you need a hug from your dinner.
4. Crunchiest Crackling Pork Belly – it's really a staple, but most reserve this for special occasions, we say no more! Bring out the crunchiest crackling pork belly weekly if you feel like it. Tooheys Cooking Handbook is the creator of this recipe and trust us, it's easy, quick and simple to follow.
5. Smoked Lamb Forequarter – bringing you another recipe from SBS' Food Safari Fire is Attila Yilmaz from Pazar Food Collective in Canterbury, NSW with his Smoked Lamb Forequarter that only requires that backyard fire, oregano and sea salt.
6. Carrot, Pomegranate and Cardamom Soup – bring some colour into the dreariness of winter with this heart-warming soup.