Asian cuisine offers different taste perceptions from different regions – all with their own distinct cooking style.
From Thai flavours of galangal, chilli, coconut, lemongrass and fish sauce, to creamy Malaysian curries and Japanese sushi – the range of traditional fare is as large as the amount of rice consumed around the globe.
Spices, sauces and herbs are integral ingredients in Asian fare and are added to enhance taste, texture, aroma and colour; creating dishes that are appealing to the eyes and the appetite.
Australia abounds with Asian restaurants, as we celebrate the diversity of our culture on plates and with chopsticks. Want to recreate some of these dishes at home? We've asked some of our Chefs to put together Asian fare with flair that's easy and tasty - so grab your apron and let's get cooking…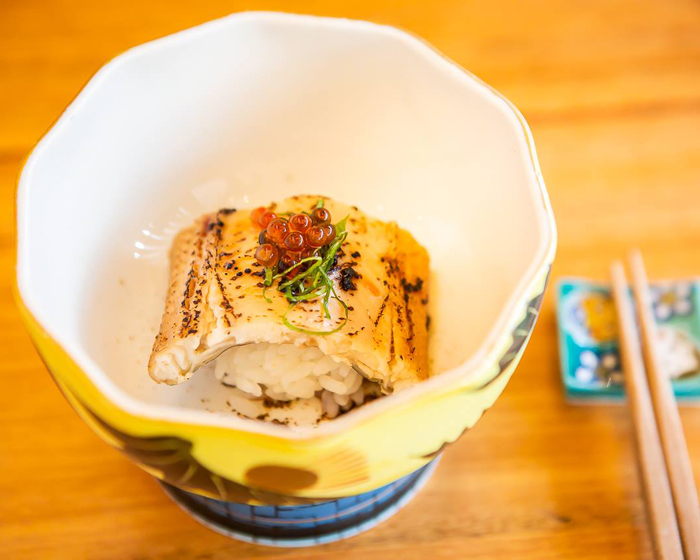 Fresh and saltwater eel have played an important role in Japanese culture and cuisine for thousands of years. Unagi (freshwater eel) is known for its bold, rich taste; while the saltwater variety of anago is a more muted choice, with a soft texture and natural sweetness.
From Shinoki Japanese Restaurant in South Yarra comes this recipe for sea eel sushi with salmon roe and truffle soy. The anago is simmered before searing skin side down and serving on top of a sushi rice ball, with sweet soy sauce combining mirin, sake and sugar. A sprinkling of salmon roe adds a classy touch to the plate before arriving at the dinner table.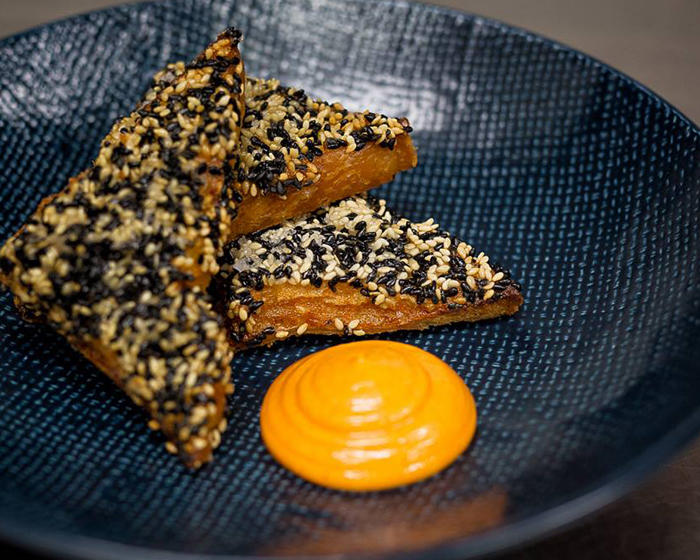 Highlighting a passion for Asian cuisine and culture, Sum Yung Guys in Sunshine Beach is the brainchild of four partners and the restaurant captures their personalities in a fun and funky vibe of neon signs, wall murals and wooden furniture.
They bring us the ultimate starter for an Asian feast, with their recipe for prawn toast and Gotcha mayo. The crunch of sesame encrusted, prawn topped toast is ideally complemented by the sweet and spicy bite of Gochujang red chilli paste in the mayonnaise. A tip from the Chefs – make extra as guests will want more.
Delicately fusing together modern Asian and Chinese fine dining, Embassy XO in Sunshine Beach serves unique dishes from a la carte or yum cha banquet menus. Exotic décor, a fireplace and Asian furnishings set the mood for leisurely dining with a chilled glass of wine, while enjoying spanner crab and prawn dumplings with spice caramel.
Filled with a prawn mixture, these dumplings are served on a layer of corn puree, dressed with a black vinegar caramel sauce and steamed crab meat. They are sure to disappear as soon as they hit the table and can be dished up as a snack, quick lunch or evening entrée.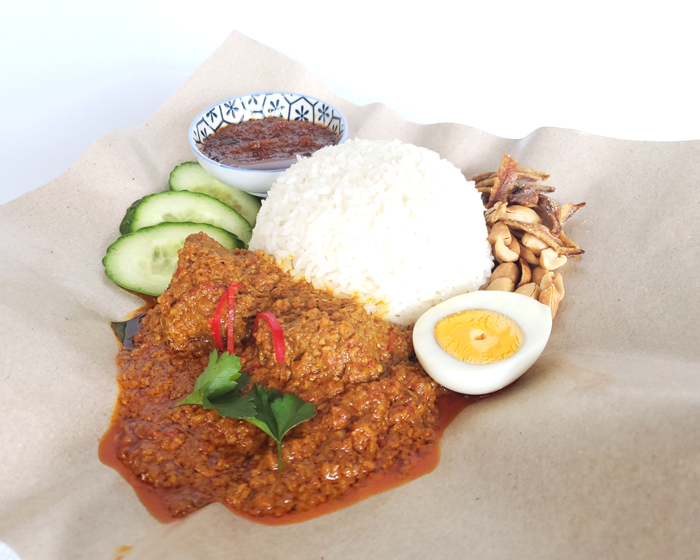 Enter a rustic Malaysian backyard where the experience is more than just food, at Passage Thru Malaysia in Greensborough. Framed photographs of old Malaysian cities and homeware accents add an authentic touch to this restaurant interior, where guests can expect to try traditional dishes such as Nasi lemak beef rendang.
This fragrant recipe, cooked in coconut milk, is considered one of the most famous Malay breakfast dishes; but can be eaten at any time of the day. It is served with a scoop of rice atop banana leaves, surrounded by the beef rendang, boiled egg, fried peanuts, anchovies, sambal and sliced cucumber.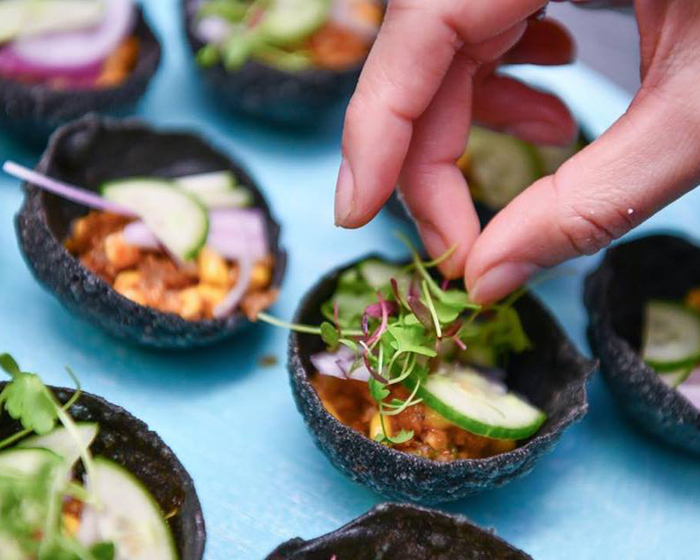 Featuring Indochine cuisine with a twist, Bistro Mekong in Castlecrag delivers bold flavours and hearty servings in a relaxed atmosphere indoors, or alfresco in a trendy courtyard area. Chef Tiw Rakarin shares his recipe for crispy squid ink cups with chicken, blood orange, grapefruit and coconut salad, with AGFG readers.
The black cups look stunning as they come to the table filled with vibrant colours and topped with a tangy dressing of fish sauce and lime juice. These moreish mouthfuls are ideal as a canape or entrée to kick start your next Asian dinner party.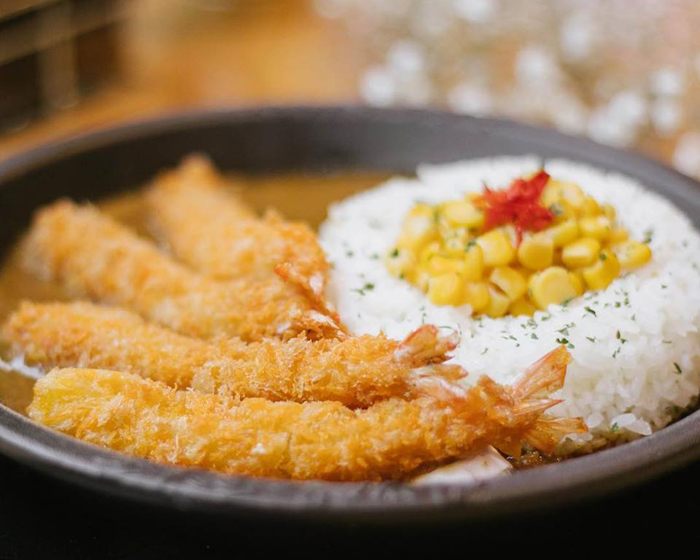 The plate is the grill and guests act as Chefs at Pepper Lunch in Canberra, a do-it-yourself restaurant at the centre of the city's many organised, sculptured boulevards. Originating in Japan, the concept allows diners to stir fry Asian-style at their table, as well as taking on the added responsibility of sauces and seasonings.
Ebi katsu sizzling curry is the dish Pepper Lunch brings to the table for home Chefs, with succulent crumbed prawns in a mild curry sauce, served with rice, corn kernels and garnished with sliced red chilli.
Still looking for that special dish to wow family and friends? Click here for more Asian recipes.