One of Australia's favourite white wines to match our sometimes wild nature, Sauvignon Blanc is the wine to be sipping this Autumn.
While this grape was once underrated, it's gained such popularity that it now has its own day – International Sauvignon Blanc Day which is celebrated on the first Friday of May each year.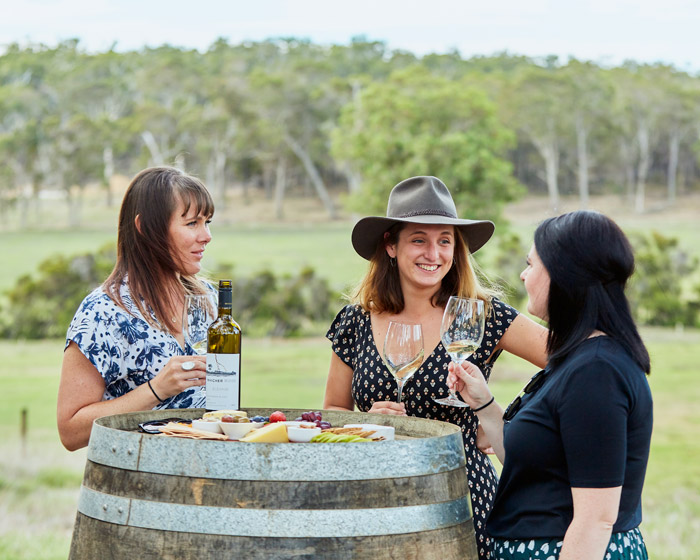 Wine, cheese and friends, absolute perfection at Whicher Ridge.
Gaining recognition in the Loire Valley and Bordeaux vineyards of France, the Sauvignon Blanc vines develop buds late but ripen early, meaning that they're best grown in temperate climates like France, California, South Africa, Australia and New Zealand.
Here are five Sauvignon Blanc recommendations straight from us here at AGFG, while wine tasting is an arduous task… someone's got to do it!
With a focus on creating wines of exemplary quality and character, utilising winemaking techniques that complement the unique qualities derived from their vineyards, Montalto on Shoreham Road in Red Hill South produces three labels – Pennon Hill, Montalto Estate and the Single Vineyard range – in a style that reflects each vineyard site.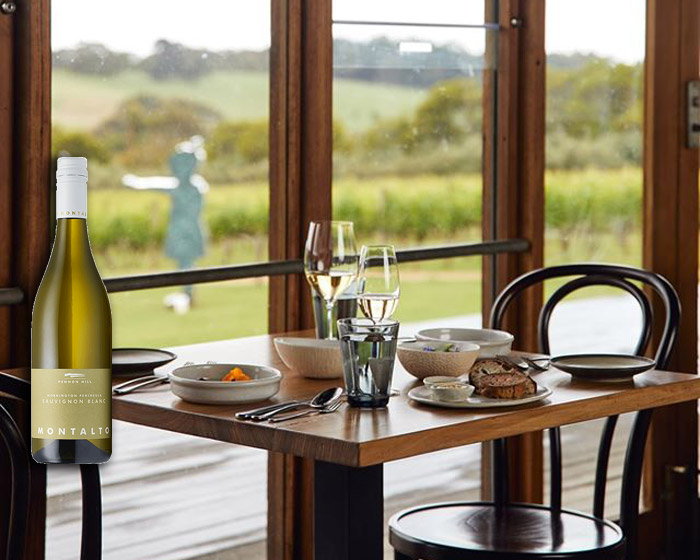 Whether in the tasting room or at the restaurant, Montalto's views are almost as good as their wines.
Pennon Hill Sauvignon Blanc 2019 offers classic aromas of passionfruit, cut grass, gooseberry and guava. This white has been made with a view to preserving freshness and varietal definition – the barrel ferment component, together with the lees work, make for a generous and textured mouth feel, supported by fruit purity and bright natural acidity.
This Pennon Hill range provides an ideal introduction to cool-climate varietals, which are bright and entirely quaffable - a perfect expression of the Mornington Peninsula. Great drinking for any occasion, Pennon Hill is essentially the Peninsula in a bottle.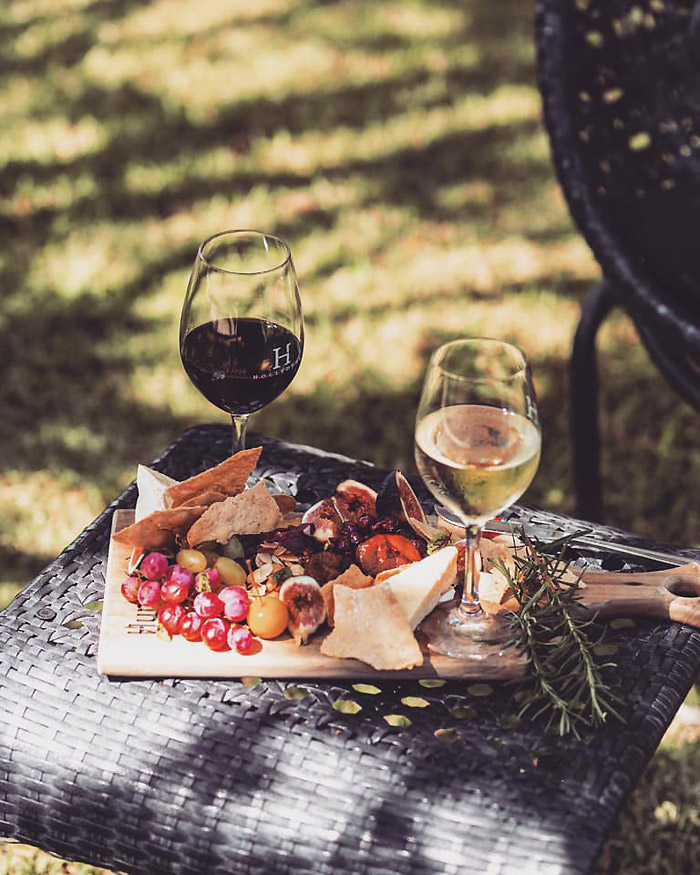 Shade, views, wine and grazing boards at Hollydene Estate Wines.
Nestled in the Upper Hunter Valley, Hollydene Estate Wines on Golden Highway in Jerrys Plains produces a range of Aussie favourite drops such as Sauvignon Blanc, Verdelho, Cabernet Sauvignon, Semillon and Chardonnay. This destination-worthy vineyard has spectacular views over the vines and rugged hills from the deck or alfresco area, best enjoyed while sipping a glass of JUUL Sauvignon Blanc Semillon 2014.
Dedicated to owners Karen and Gary Williams' eight grandchildren, who have given them so much joy in life just like this wine, it has bright fruit characters on the palate and a fresh Semillon acidity. With aromas of passionfruit, lemon and lime, it has great length of flavour and refreshment and should be enjoyed now with a variety of dishes.
At on-site Vines Restaurant, a Mod Oz menu focused on fresh and seasonal local produce plates up choices such as grilled salmon fillet dusted in leek ash, with sticky rice, broccolini, wasabi mayo and chard, ideally enjoyed with a glass of JUUL Sauvignon Blanc Semillon.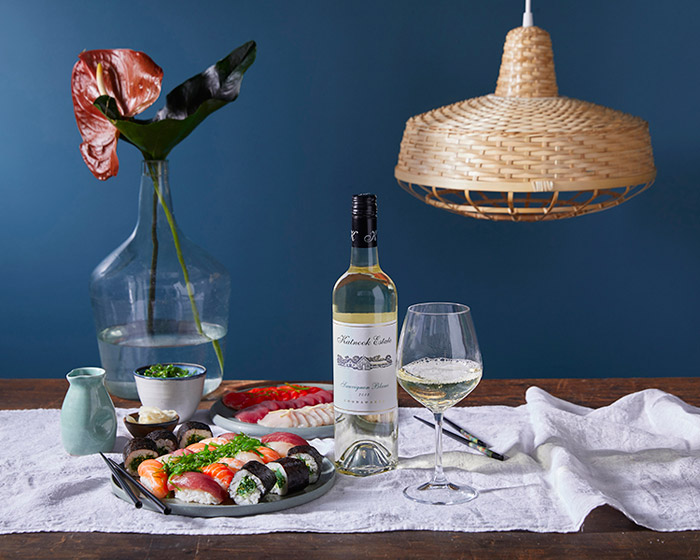 A crisp white is a perfect addition to your sushi addiction, Katnook Estate.
In 1981, decades before Sauvignon Blanc soared in the popularity stakes, Katnook Estate in the heart of the fabled Coonawarra wine region in South Australia, was one of the first in the country to produce the variety. With a history stretching back to 1867, Katnook currently has two wines included in the prestigious Langton's Classification VII of Australian wines and is rated 5-stars in the 2019 James Halliday's Wine Companion.
Katnook Estate Sauvignon Blanc 2019 can be cellared for up to eight years, bucking the general view that Australian Sauvs don't age well. Katnook's first vintage from 1981 was tasted recently and was still extraordinarily youthful, tasting of orange blossom with a touch of minerality and barely a hint of oxidation. This 2019 vintage has elegant aromas of nectarine and grapefruit with hints of lemongrass and kaffir lime.
A richly layered palate, subtle herbaceous notes, balanced by an underlying minerality and a zesty, refreshing finish, makes this drop ideal for pairing with dishes like fresh oysters with vinaigrette, a bucket of fried chicken (yes, really, do it) or a goats' cheese and zucchini quiche.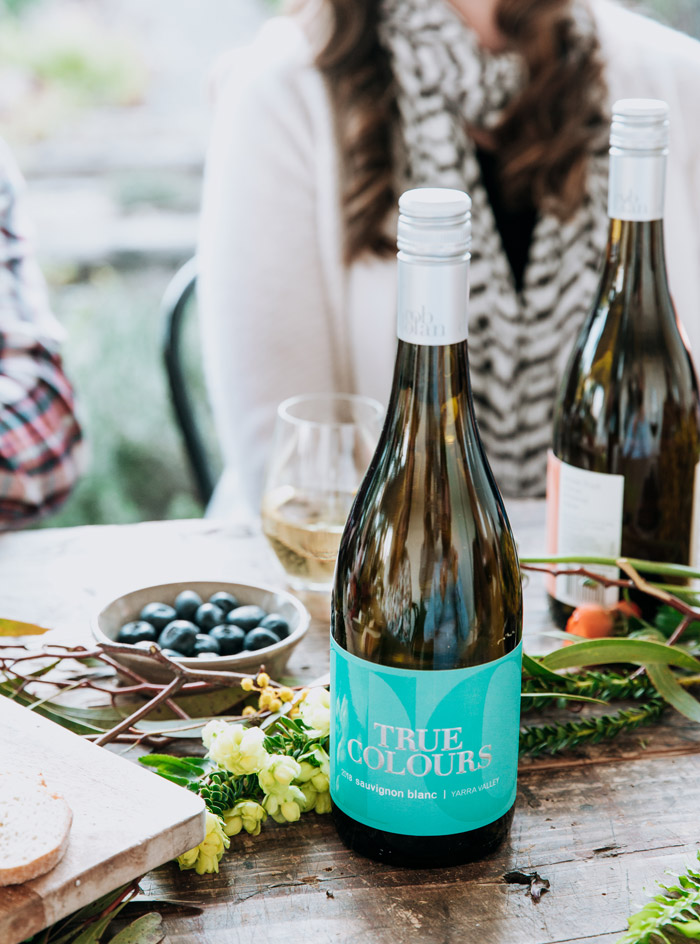 Responsible drinking advised here, or your true colours may begin to show...
Extreme drinkability is the ultimate goal of Rob Dolan Wines on Delaneys Road in South Warrandyte. After 25 years of making wine for some of Australia's most iconic wineries, Rob Dolan made the decision to channel his creative energy into his own label; his belief of creating wines with real character flows through to every drop produced, making these Yarra Valley wines bold, generous and exceedingly likeable.
Rob's 2019 True Colours Sauvignon Blanc has pale straw and green hues, with aromas of citrus, guava, lychee and hints of savoury oak. It has a crisp, dry finish on the palate and can be cellared for up to five years.
"You can expect great colour, richness, depth and excellent varietal intensity – certainly my top five vintages since 1992," Rob says.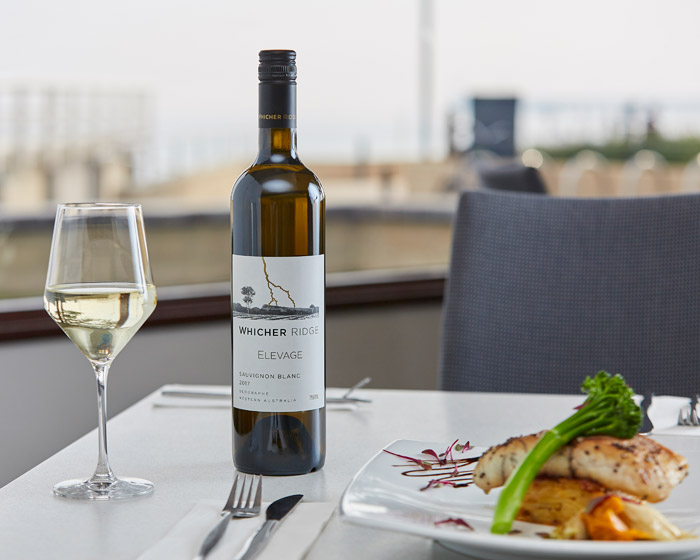 We think this drop at Whicher Ridge is electrifying (yep, we said it).
With a distinctive lightning bolt logo, Whicher Ridge winery on Chapman Hill East Road in the Margaret River wine-growing region, is all about energy, strength and power. The label was inspired by a photo taken by Owner/Vigneron Neil Howard of a bolt striking a ridge in the top corner of the vineyard, alongside a large red gum tree; and is symbolic of the energy that has gone into developing and nurturing the vines.
Whicher Ridge embraces a grape-growing philosophy of using sustainable biological management practices, with minimal spray application programmes and no pesticides. Keeping it simple, using hands-on traditional artisanal winemaking techniques and minimal additions, has resulted in drops such as this 2017 Elevage Sauvignon Blanc.
Pale straw in colour with a fresh green hue, the aromas of white pear, guava, lemongrass and sweet lemon mix with subtle nutty, toasty flavours, coming from the barrel fermentation and maturation of yeast lees. The palate is smooth and balanced, with lingering bright fruit flavours of pear and white nectarine.
We hope you give all of these drops a try and for those that are into delayed gratification, cellar the ones that will reward with age – they'll be worth the wait.