By Leigh O'Connor.
As vineyards around the country undertake their 2020 harvest, it is hard not to remember that in areas like the Adelaide Hills and Hunter Valley more than a third of vines have been affected by Australia's bush fire crisis.
Producers don't just face the direct impact of the blazes, but also smoke damage or 'smoke taint', which can permeate the skin of the grapes as they ripen. Some vineyards such as Tillbrook Estate were all but destroyed, losing not only this year's vintage but also next years; with the vineyard unlikely to bear fruit until 2022 at the earliest.
This is just one of the country's many vineyards facing tough times – Tyrell's Wines, which has operated in the Hunter Valley since 1858, lost 80% of its crop and has all but written off the 2020 vintage, because of bushfire smoke taint.
It's time we supported our local wineries by purchasing other vintages, either in store or online, as they battle to get back on their feet after the devastation. Here are five reds to put on your radar as Autumn approaches: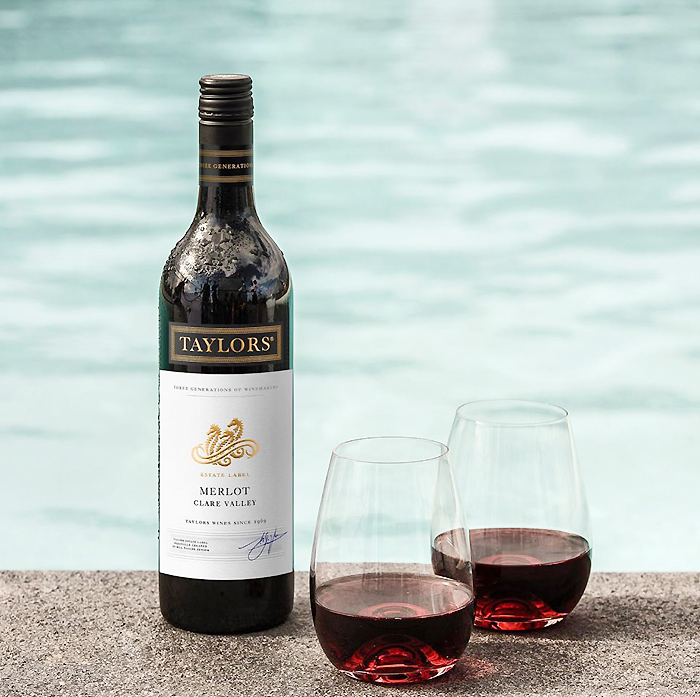 Three generations have crafted great Australian wines in the Clare Valley at Taylors Wines on Winery Road in Auburn. Recognised as the world's number one winery by the World Association of Wine Writers and Journalists in the 2017 ranking of wines and spirits, Taylors' cellar door is a great place to relax in the garden with a glass of wine and a cheese platter.
Try this 2018 Merlot made from grapes sourced from the Taylor family estate, creating a wine with a rich, mid-palate and soft, velvety feel. Dark red in colour with an intense purple hue, it is medium to full-bodied with lush red berry, plum and cherry fruit characteristics; ideal to drink now, or cellar up to 2025, pair this drop with roast beef, filet mignon, or gorgonzola and crackers.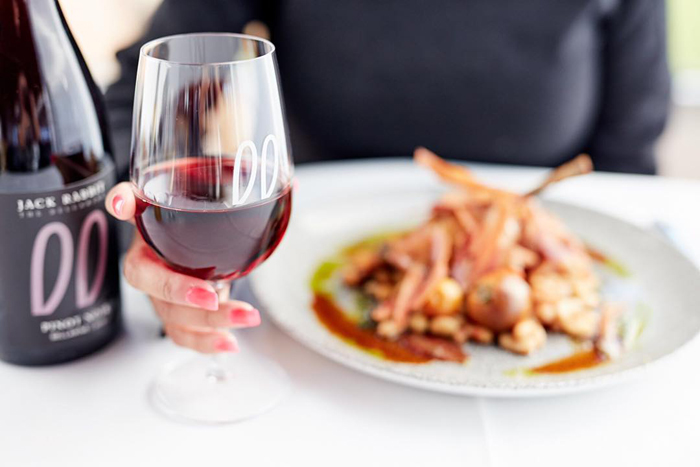 Sprawling ocean views lined by bushland make Jack Rabbit Vineyard on McAdams Lane in Bellarine a breathtaking location for a special occasion, or family get-together. Priding itself on creating sophisticated cool climate wines, available for tasting at the cellar door, Jack Rabbit is a must-visit destination when visiting the Bellarine region.
Dense red in colour, fading to rose pink on the rim, the 2018 Pinot Noir has pronounced varietal characteristics of ripe blackberry and cherry, alongside warm, earthy aromas. On the palate, it features elegant tar, game and rose petal components; while slight toasty oak, soft but healthy tannins on the length and a pleasant, acidic finish, ensure a wine of superior balance and enjoyment.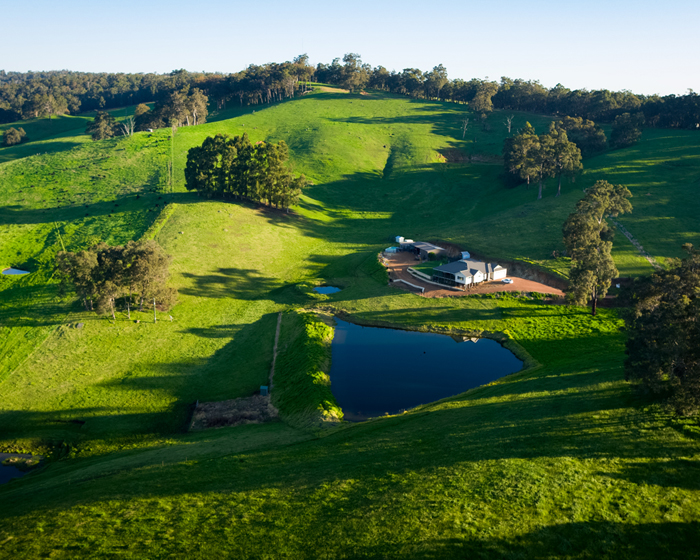 Aylesbury Estate.
The Aylesbury Estate story is steeped in history – named after the town from which the Gibbs family hailed when they moved to the Ferguson Valley in 1883. The 22-acre vineyard, part of a family-owned farm that has been passed down through five generations, was planted in 1998 with the intention of capturing the best of the region in a bottle and an expression of its pristine environment.
The 2019 QO5 Gamay has flavours of raspberry and cherry. Bright red with purple hues, this drop is medium-bodied, fresh and lively with soft balanced tannins; try it with light chicken dishes, salads, cheese and charcuterie at your next dinner party.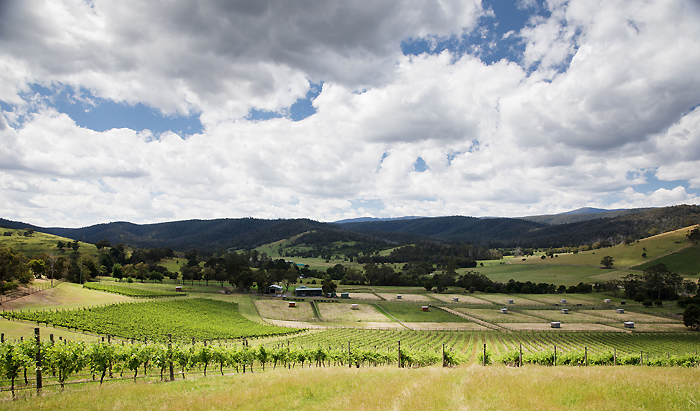 Hirsch Hill Vineyards.
The Hirsch family believes there are no short cuts in life, any pursuit of the good life begins with great dedication and appreciation for hard work. Never was this truer, than when brothers Jack and Eddie Hirsch, transitioned into Yarra Valley viticulture from suburban life, to create Hirsch Hill Estate on Melba Highway in Dixons Creek.
Nowadays, the vineyard produces honest wines with 100% estate-grown and hand-harvested fruit, such as this 2017 Reserve Shiraz, which has great length, balance and intensity. Both the aroma and palate have savoury characters with notes of dark plum fruit, liquorice and spice; matured for 20 months in premium French oak, this Shiraz will age gracefully over the next 10 years.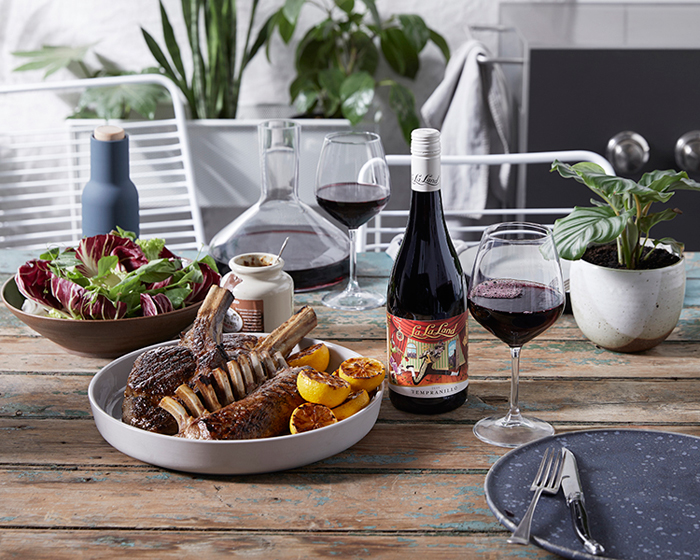 La La Land is an eclectic collection of new generation wines from estate vineyards, crafted from lesser-known grape varieties, which thrive in the warm climate of North-west Victoria. These wines add a breath of fresh air to the sometimes stuffy wine world, with flavoursome, generous wines made with creative flair.
The 2017 Tempranillo is produced from Murray Darling grapes, with La La's trademark smoothness and loaded with bold, vibrant red berries, hints of spice and oak. On the nose, it has aromas of black plum and juicy red berries; drink it now with shared tapas and smoky BBQ ribs, or if you can hold out, over the next five years, some seriously intense flavours will develop.
Want to know where else to go and purchase wine from this wine harvest season? Click here!