With a small town feel and cosmopolitan city style, Darwin offers visitors a blissful blend of old and new, tied in fittingly within a balmy tropical climate.
Closer to Bali than Bondi, it's no wonder you'll feel a world away when trekking to the Top End. Rest assured, once arrived you'll feel right at home, immersed amongst a miscellany of street side restaurants, galleries, museums, historic sites and natural wonders. With more than 50 nationalities represented here, Darwin's rich culture is evident in every facet of living, where the traditional land owners (the Larrakia people) still adhere closely to traditional Indigenous beliefs and customs.
Keeping it short and sweet, we have listed 5 reasons why Darwin should be on everyone's bucket list – crocodiles, cruises and cocktails included.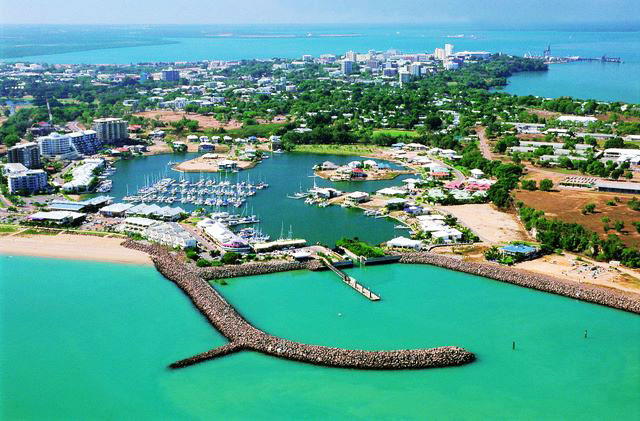 5. You're immersed in a nature lover's heaven
With the tranquil waters of the tropics on three sides and the beauty of lush rainforests, dusty red plains and rocky ranges gracing the remaining, a trip to Darwin lands you in the epicentre of Mother Nature's wonder world. Also known as the gateway to Australia's 'adventure playground', Darwin is centrally located to some of the nation's greatest natural sites, including the World Heritage listed Kakadu National Park, the Tiwi Islandsand Litchfield National Park.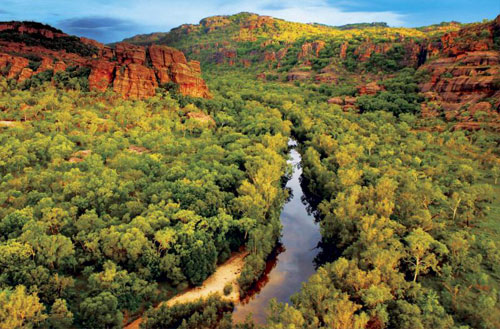 4. The wet season will instantly add to your Insta cred.
Think long, hot days followed by a cool sweep of glorious evening storms that will captivate your eyes and make you sleep like a baby. Running from November through to April, the Northern Territory's wet season often leaves tourists at bay, so if you're feeling like a little adventure (and don't mind getting caught in the rain), this is the time to take to Darwin with your camera in hand.
Basically, get all up in everyone's feed with pictures like this...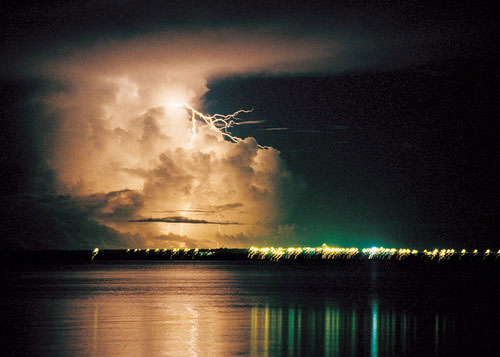 Or this...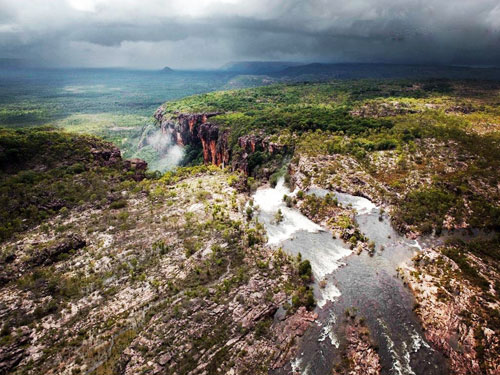 With a final...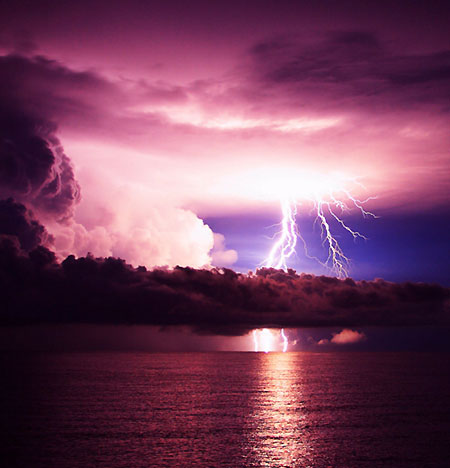 Bear in mind that Darwin's wet season is also synonymous with possible cyclonic activity ... so, uh ... don't get too blown away with the views?
3. ...And following that, your pictures will make everyone sick (with jealousy)
Famed for spectacular beach panoramas, Darwin's Mindil Beachand its evening sunset markets are a hotspot to be – think balmy weather and a carefree ambiance combined with live entertainment, handmade goods and a banquet of 60 international food stalls to choose from. Weave your way through the palm lined boulevards, soak up the sights and snap a few pictures worthy of causing severe social media envy. A bit like this...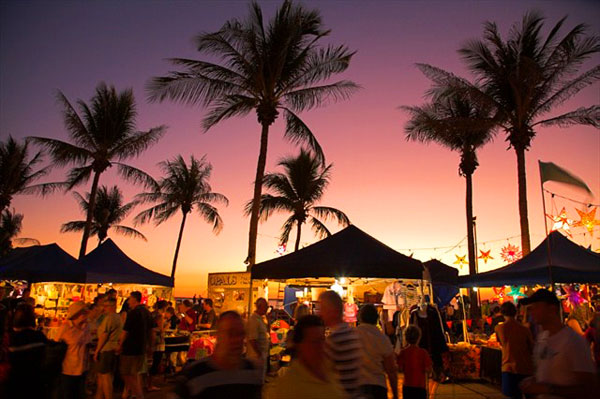 2. You get to cosy up with crocodiles
Offering 360 degree views of some of the largest saltwater crocodiles on the planet, Crocosaurus Cove is Australia's only crocodile dive. With 1 or 2 people inside the cage at one time, you can soak up the serene aerial view (of 200 crocodiles swimming below you) before being plunged into the water to make friends. On site photographers capture your encounter both inside and outside of the enclosures, making for an impressive documented adventure.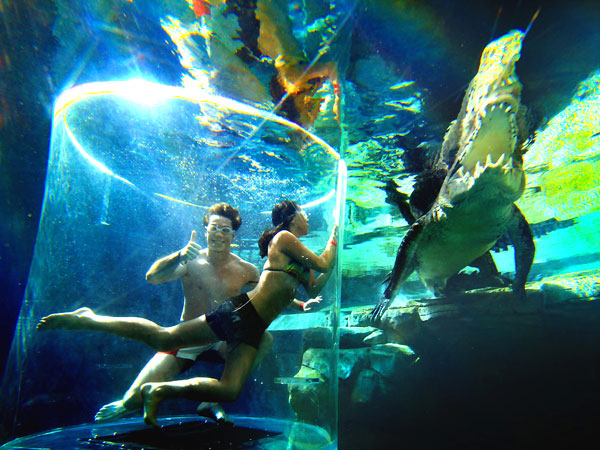 1. Finally, every day ensures a full schedule
Whether you decide to indulge your inner history buff with trips to Fannie Bay Gaolor soak your troubles away at the nearby Tjuwaliyn/Douglas Hot Springs Park, your Darwin getaway ensues all ages and interests will be kept happy.
For an easy beginning, Darwin Hop on-Hop off Bus Tour allows you to soak up the sites throughout the city in double decker comfort. Go at your own pace as you stop off at 10 convenient locations including the waterfront precinct and Fort Wharf Hill, with your choice of either a 24 or 48 hour pass. Finishing up with an evening at the Deckchair Cinema, where you can relax under the stars and recline on your deckchair. Head here to book for our recommended restaurants in the area.