By Freya Ensbey.
There are many regions in our country synonymous with the produce that they yield; think Hunter Valley for wine, Tasmania for seafood and North Queensland for its tropical fruit. One up and coming area that we have kept our eye on in recent years truly making its mark on the culinary scene is the Northern Rivers of New South Wales and the Tweed Coast area.
As the area's biggest food festival, Taste Tweed, rolls into town throughout the month of July, it will bring with it a host of events in various locations along the coast and hinterland, offering a jam-packed itinerary which can be found here.
While you're in the area, we think it best for you to try out these 5 places in celebration: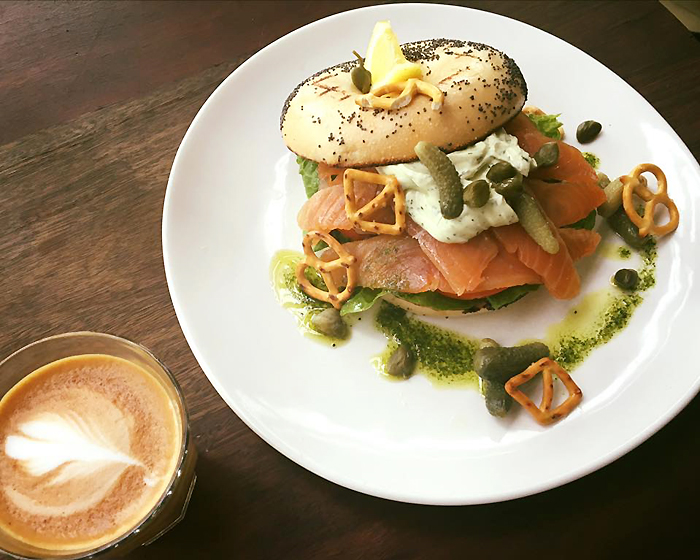 Black Oak Casuarina | Kingscliff NSW
Always ensuring a vibrant visit and memorable moments is Black Oak Casuarina residing at Cotton Beach Resort in Kingscliff. This European inspired restaurant is run by The Calyk family, who have a unique bond and passion for food and wine making, serving wholesome and homely meals which draw in locals to their restaurant which they like to think of as an extension of their own home. Whether its breakfast and coffee enjoyed while soaking up the warmth of the morning sun in the tree lined alfresco area, a casual boozy lunch with friends or an intimate sit-down dinner with your loved one, expect to find a Mod Oz menu of refined dishes like the crispy skin red snapper with New Zealand green lip mussels, crushed chat potatoes and steamed greens.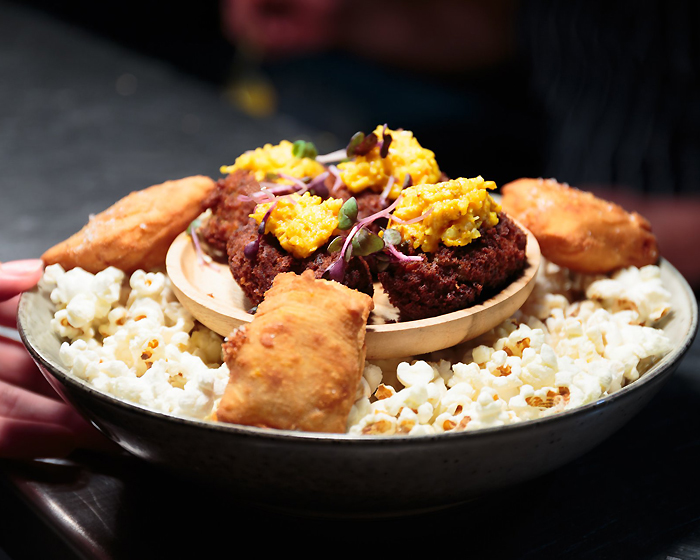 Potager | Carool NSW
Set on a small 10-acre farm in Carool's picturesque countryside sits Potager – A Kitchen Garden, a culinary destination popular with locals and visitors from afar. While guests may come to taste sumptuous cuisine, they are spoiled with a panorama across a flourishing Northern NSW valley from inside a contemporary fitout, in the stylish décor of local craftspeople. As much as possible is grown on the farm and sourced from the surrounding region, with an aim to serve only organic produce and grass-fed meat. An ever-changing menu is sure to make your mouth water.
Cazzy's at the Top | Coolangatta QLD
For a bird's eye view of one of the last of the Queensland boarder's picturesque beaches falling away to the Tweed coast, take the elevator to the top of the Beachcomber International Resort to find Cazzy's at the Top. Known as one of the Gold Coast's iconic dining locations, opt to enjoy a wine on the balcony as you take in the sprawling ocean views beyond, before taking a seat in the intimate dining room set with white cloth table tops, sparkling glassware and a sneak peek through an open wall into the bustling kitchen area. A sea view calls for fresh seafood, so begin with an entrée of seared scallops on cauliflower pancakes with lemon butter sauce before delving into a main of local fish cooked pangasius meuniere with a garden salad side salad and lemon butter sauce.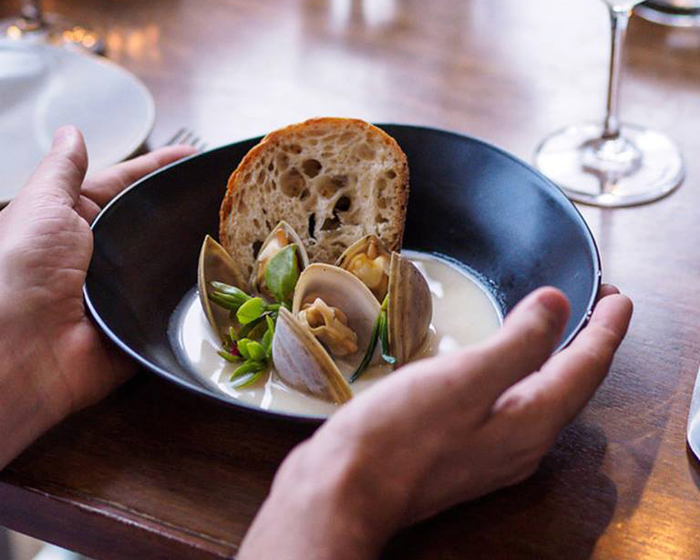 Harvest | Newrybar NSW
Located in Newrybar in the pristine Byron Bay hinterland is the award-winning Harvest. Equal parts historic country charm and urban sophistication, Harvest truly offers an ideal setting for any occasion from weekend brunches through to weddings and functions. Widespread verandahs circle this airy weatherboard cottage, where a stylish bar and rustic wooden furnishings combine to create an inviting setting. Locally owned and operated, Harvest showcases the region's fresh organic local produce, much of it grown in the owners' garden.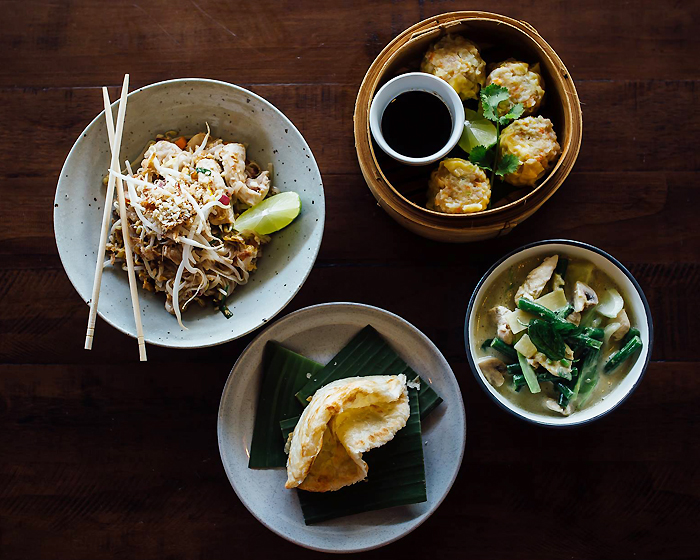 Mahsuri Thai | Kingscliff NSW
Exotic, spicy and fresh, Mahsuri Thai brings a culinary tour of Thailand to the shores of Kingscliff. A vibrantly decorated dining room filled with warm, welcoming tones of dark red and cream combined with golden mood lighting, dark wooden fittings and a variety of blossoming green plants, sets the mood for a cosy intimate dinner. While those who prefer to relax over drinks can take to the cocktail bar or soak up the sea breeze on the timber alfresco deck while pondering an extensive menu full of traditional and contemporary Thai offerings.
For the adventurous types who are still left with an appetite to discover what the Tweed Coast has to offer, click through to read
Tour de Tweed
, our guide to experiencing the Tweed Coast on two wheels.