Here's to a tasty 2015
As the clock strikes midnight, charge your glass of sparkling ... and pass it along to your neighbour. There's a variety of tasty options to accompany the positive new year's vibes, so this year why not veer from the bubbly and shake up something a little different to ring in 2015? Start off the year with something you'll remember (hopefully...).
5. Lavender Collins
For: The sophisticatedly chic dinner party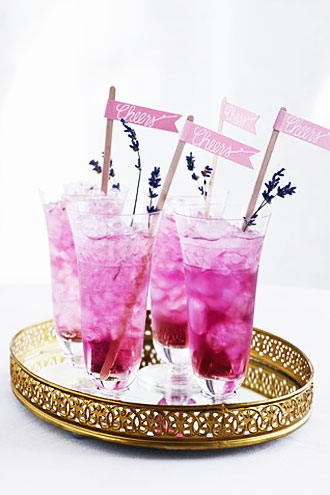 Manicured gardens by dusk, gleaming silverware and gourmet goods by evening and floral infused gin by the glassful; if this sounds like a delight to all senses, then this is just what you need.
Created by the aptly named Couture Craft, this recipe for the lavender collins cocktail is light, fragrant and refreshing, perfect for keeping your New Years Eve a sophisticatedly chic event. However if you're looking for something a little more serious...
4. Red Velvet Jelly Shots
For: Those looking to kick their New Year's up a notch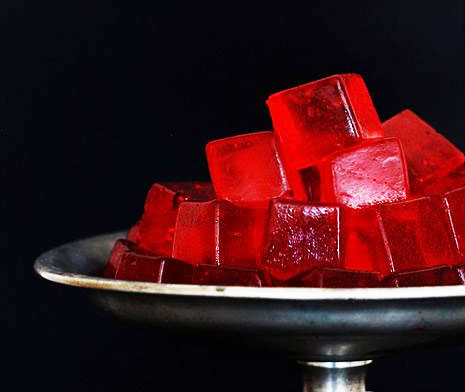 Usually associated with socialising and hitting up the dance floor, New Years Eve celebrations can have you so caught up in the moment that your drink can be pushed aside ... well, that may not be entirely true. But this red velvet jelly shot makes it a damn side easier to consume when making your signature moves on the dance floor. Plus, it wobbles to the beat, too.
Infused with a strong hit of whisky, mellowed out with the sweetness of Chambord, these shots (which you can find here at Bakers Royale) pack a punch. Remember, it's basically like eating a cocktail, so be sure to space these bad boys out with plenty a glass of champagne water.
3. Vanilla latte martini
For: Ensuring you can keep your eyes open to see in the New Year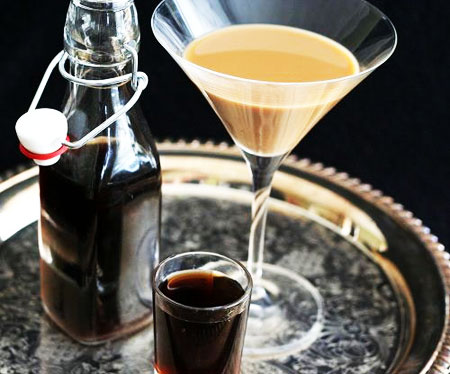 Synonymous with seeing the night through till the break of dawn (or at least until after the clock strikes 12), New Year's Eve is often a large sized celebration. Some people need a little boost to last the night, so if that person is you, make your way to All Day Long I Dream About Food.
Alternatively, this creamy concoction is perfect to kick off a New Year's Eve morning. Skip your coffee – brunch cocktails anyone?
2. Lime sherbet margaritas
For: Those looking for a little fizz in their sip.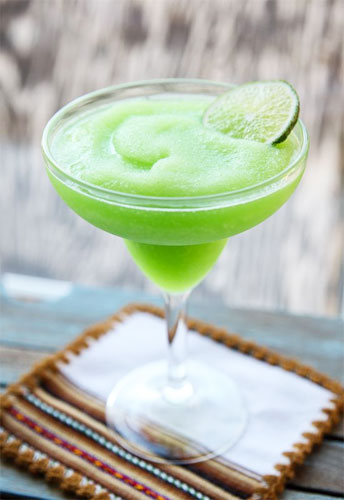 Refreshing libations all around – just the ticket for a balmy summer New Year's Eve. Fizzy, slushy and citrusy, this recipe from Just a Pinch is perfect for blending up for a group of friends and having a simultaneous brain freeze.
If you can't find sherbet, you can always try your hand at making your own! All you need is citric acid, icing sugar, jelly crystals and baking soda.
1. Strawberry blood orange rum punch
For: Having an easy refill at your fingertips
Have a New Year's Eve pool party/barbecue/literally any kind of NYE event happening this year? Punch is perfect for refuelling the masses, and this recipe by Bojon Gourmet is just the ticket. Tangy and not overly sweet, this vibrantly coloured gem is a mouthful of spring.
Be sure not to veer too far from the punchbowl – this is guaranteed to be a crowd pleaser.