By Leigh O'Connor.
Why was the mushroom invited to the party? Because he was a really fun...gi. Okay, not the best joke but these little and big buttons of goodness are staples on the café circuit and on most plates at weekend brunches around the country.
Did you know these amazing fungi might just be one of the most fascinating life forms on the planet? Good for more than food, mushrooms have cancer-fighting, antibacterial properties and can even glow in the dark.
Here are some fascinating facts you might not realise about these magical and nutritional morsels that will blow your mind…
There is a mushroom that tastes nearly identical to fried chicken, it is called 'chicken of the woods' and is most commonly found in North America.
There are more than 75 species of mushrooms that glow in the dark.
Mushrooms have fewer calories than a rice cake, making them a near-perfect snack!
Salty, sweet, bitter and sour – most people know the four primary tastes. There is actually a fifth, Umami, and mushrooms are the only food that possesses this almost meat-like flavour.
Egyptians considered mushrooms to be the plant of immortality and commoners were forbidden from touching them.
Here are five recipes you can make at home: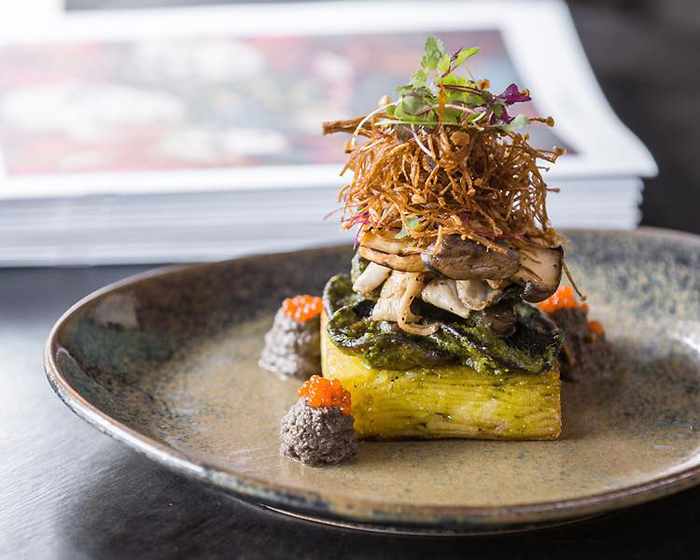 Formerly an old tyre factory, all-day eatery Hobba on Malvern Road in Prahran knows how to dish up a good mushroom. Sporting a tin roof, exposed brick walls, high rafters and wooden booths, industrial charm abounds, as these days diners opt to take away breakfasts like Hobba's mushrooms, paired with a smooth Maverick house blend coffee.
Taking mushrooms to the next level, this recipe does require time as the potato galette needs to be made the day before, to obtain the density necessary to complement a variety of sautéed mushrooms, pistou and capsicum caviar topping the creation.
Not for the faint-hearted, but definitely a showstopper for a memorable brunch.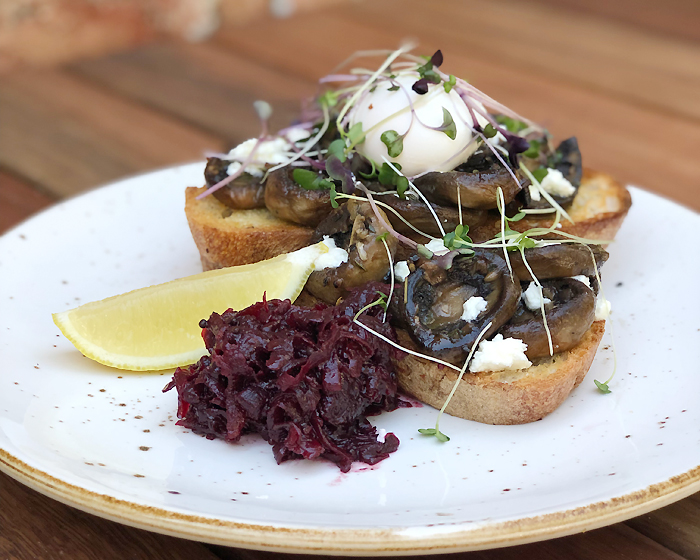 Is there any better combination than thyme roasted mushrooms with Meredith goats cheese, beetroot relish and a poached egg? This offering from Richmond café Winkel has all the hallmarks of a weekend brunch favourite, with the crumbly texture of the goats cheese marrying with the sweet tang of beetroot relish, to create a taste explosion that lingers after each mouthful.
Store any leftover relish in a sterilised jar in the fridge for future use, while the addition of a softly poached egg and toasted sourdough adds texture and protein to the garlicky mushrooms.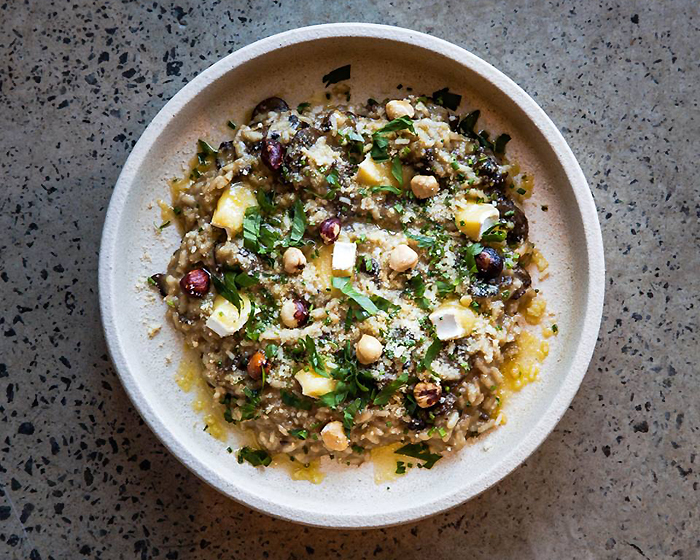 Coarsely chopped and pre-soaked porcini and Portobello mushrooms are great for this mushroom risotto recipe from Lindfield café Goodfields Eatery. This light-filled venue opposite the train station rocks an industrial fit-out, setting a calming vibe for all-day dining when social distancing is over; in the meantime order from a temporary menu of creative breakfast and lunch options from burgers to green bowls of goodness.
The addition of Parmesan and cubes of camembert or brie, along with a topping of roasted hazelnuts and chopped chives, make this creamy rich risotto ideal for future family gatherings, or meals with friends as the cooler weather takes hold and restrictions ease.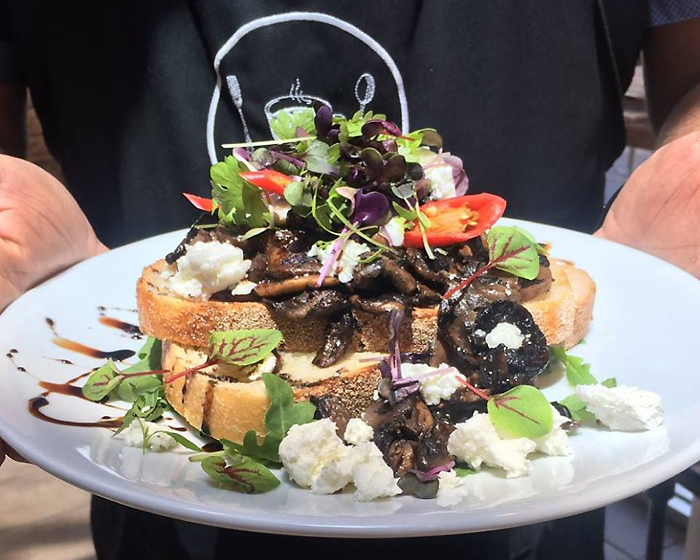 Our Casa Café Restaurant Catering on Hampton Street in Hampton champions a 'mi casa su casa' vibe of modern, yet rustic surrounds of polished wood and well-worn brick. Usually, indoors is abuzz with lively chatter as guests ponder tasty brunch tempters; these days, a heat and serve essentials menu is available to take away.
Try this recipe for truffled mushroom troop - a combination of four different types of mushrooms, rocket, white truffle oil, balsamic glaze and goats cheese. Garnished with cherry tomatoes and sitting pretty atop toasted sourdough, the hints of thyme and garlic add an extra kick to the mouth-wateringly, tender mushrooms.
This is a match made in heaven… mushrooms teamed with miso, avocado and crunchy nuts to make the ideal breakfast dish. From My Kitchen Stories comes this creamy creation of mushrooms on sourdough toast, with a side of guacamole made with Kewpie mayonnaise and lemon.
A tip for home cooks is that mushrooms need a fierce heat, so the fry pan needs to be really hot to cook them perfectly, sautéing in batches also guarantee a golden finish. The robust flavour of sourdough is an ideal foil for the earthy flavour of Australian mushrooms and is great for soaking up juices, making this a quick and delicious meal.