By Leigh O'Connor.
Winter is all about comfort food for the heart and soul, evoking memories of home cooking just like Mum used to make.
For a clever twist on some old favourites, as well as new ideas for dinner delights, check out these five hearty recipes for dinner this week:
Nothing says Winter warmer more than a steaming bowl of satisfying soup, with crusty toasted sourdough on the side. This recipe for easy broccoli soup calls for vegan Parmesan and 'Kinda' bacon flakes for the vegans among us, but normal cheese and bacon bits can be substituted for those who like the real thing.
Broccoli is one of the many greens in season during Winter and is a versatile vegetable that can accompany any main meal, while its high antioxidant and vitamin C content makes it great for the immune system during the cold and flu months.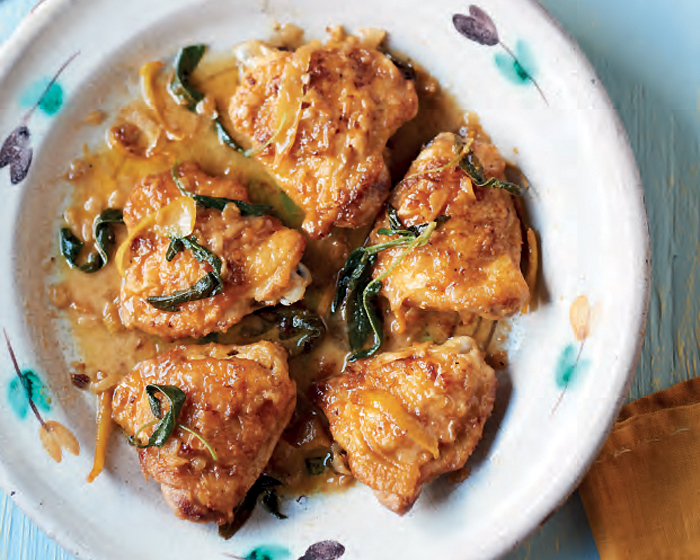 Slow cookers and casseroles abound during the chillier months and this recipe for braised lemon chicken is sure to tempt all taste buds. It only takes about an hour to put on the table and the light citrus flavoured sauce just needs some bread on the side to soak up the juice, along with some sautéed Asian greens, or perhaps Brussels sprouts.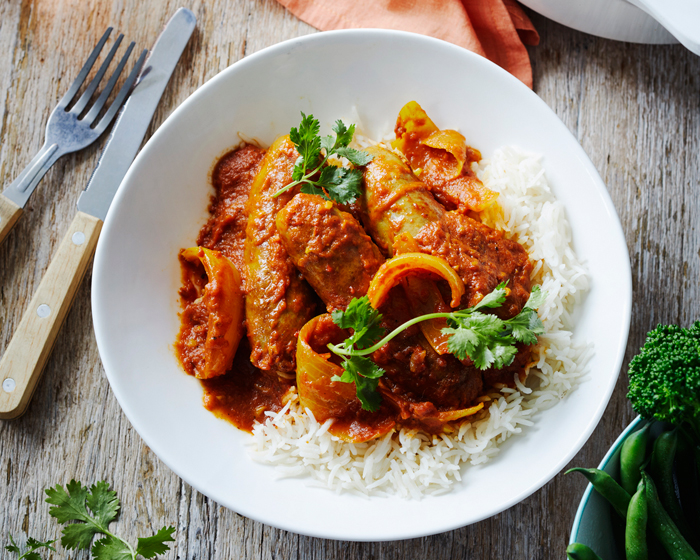 Keep calm and get your curry on this Winter with this spicy recipe for beef sausages in onion curry from MasterChef winner and Aussie favourite cook Adam Liaw. Taking the humble sausage to a new level with a sauce of tomato passata, ginger, curry, turmeric and beef stock, this dish is best served with creamy garlic mash and fresh steamed greens such as broccolini and beans.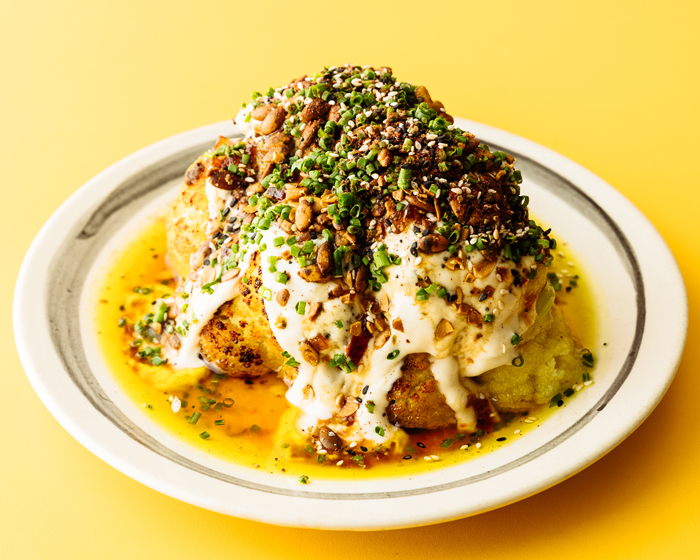 From Africola restaurant in Adelaide comes this Winter treat of whole roasted cauliflower, capers and dates. Chef Duncan Welgemoed says this was one of the eatery's first hit dishes, basically turning a whole cauliflower into something as satisfying as eating a big, fat steak.
The cauliflower is steamed whole, before being roasted with butter, dates and capers and drizzled with a squeeze of lemon for acidity, at serving. A meal in itself, it is also great shared as a side with charred pork neck and anchovy sauce; or perhaps Wagyu rump cap, braised greens, tomato and chilli.
Everyone loves a good pudding to finish a weeknight meal and this dessert of Irish oaty apple crumble won't disappoint. Apples such as Granny Smith, Pink Lady, Red Delicious and Jazz are all available and any of these can be used in this recipe, topped with an oat and brown sugar crumble and baked until golden brown.