By Leigh O'Connor.
It's pie time! We all love a buttery pastry morsel oozing with filling and we're not talking the footy version topped with tomato sauce here. While these four European-inspired pie recipes may take a little more effort, they are worth the time in the kitchen and if you are lucky there will be leftovers for lunch!
Don't forget, you can always substitute store-bought pastry if you are time-poor, or not adventurous enough to make your own.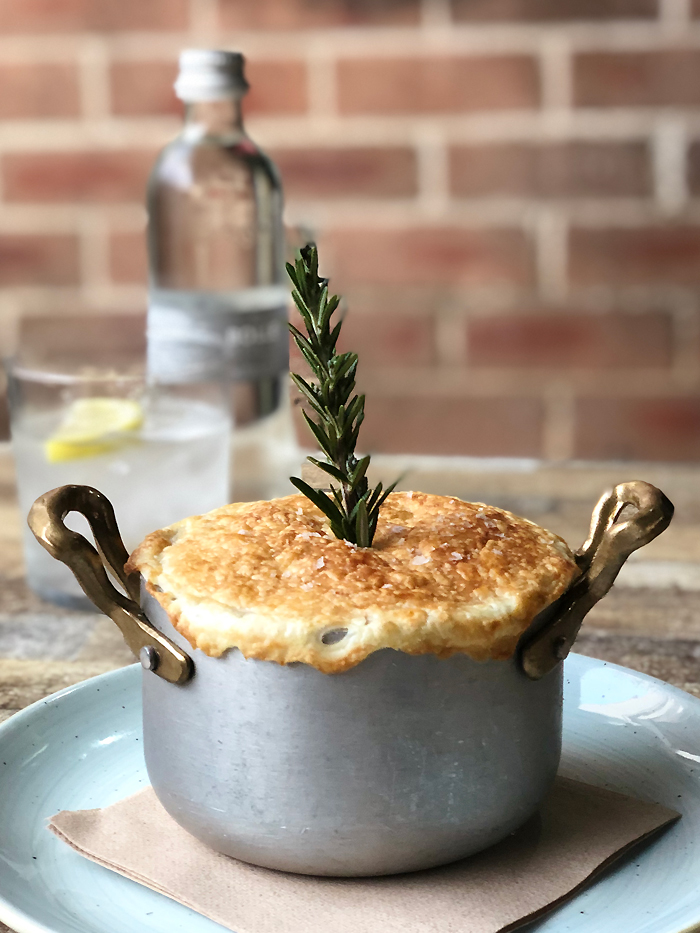 Cucina Espresso Chef Carlo Calautti and his family hail from Calabria in the southern region of Italy and that is what he brings to the plate at this Concord restaurant on Majors Bay Road. His dish of lamb pie with lentils, spinach, truffle and porcini is a hearty meal with lamb shanks cooked until the meat falls off the bone, topped with mash and golden puff pastry.
Porcini mushrooms, truffle paste and lentils bring added flavour and texture to the filling; don't forget the lamb shanks can be cooked ahead of time, even the day before, so assembly and baking will then only take 15-20 minutes.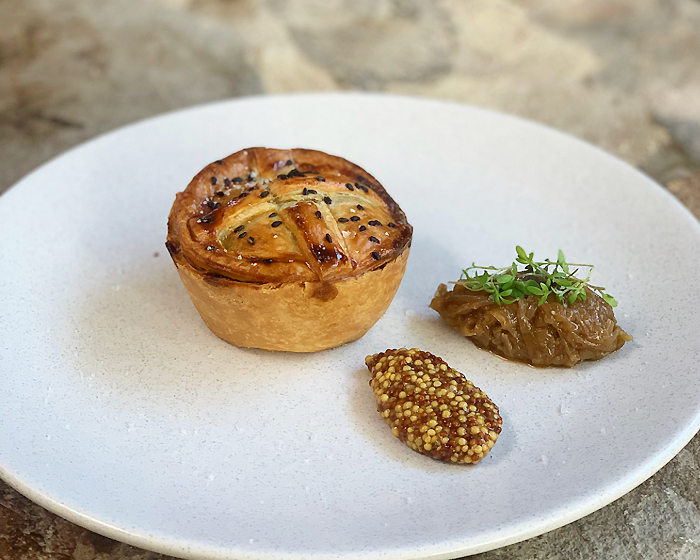 Leonards Mill at Second Valley is a paddock-to-plate, nose-to-tail and root-to-leaf restaurant, sourcing and supporting local Fleurieu Peninsula producers. With a permaculture kitchen garden where they grow their own garnishes and vegetables, this rustic restaurant - set in a 160-year-old flour mill among picturesque gardens - is a popular destination for local foodies.
Chef Konstantin Putkin gives us his recipe for venison, dark chocolate and chilli pie, with chunks of venison shoulder in a Stout, tomato and beef stock sauce. The addition of dark chocolate and chilli flakes makes this a dish that is sure to be a talking point at the dining table, best served with seeded mustard, onion jam or a country-style tomato chutney.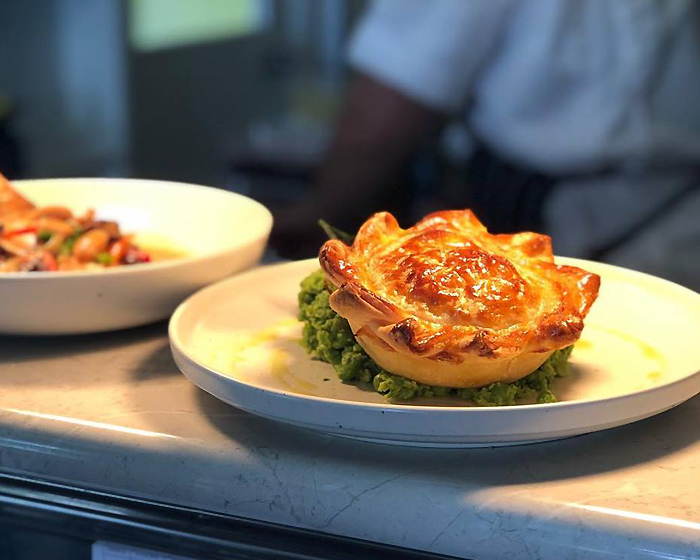 Channelling the classic steak and seafood dish, Ken and Doyle's surf and turf pie has an indulgent filling of Queensland lobster tails in thermidor sauce and beef cheeks, encased in both puff and short pastry.
The creation of Rosalie House Cellar Door Restaurant Chef Stacey Conner, who is on the pans at this Darling Downs wining and dining venue on Lavenders Road in Lilyvale, the pie has a Mediterranean twist in keeping with the restaurant's menu and is ideal served with mushy peas.
The richness of roasted or barbequed duck combined with fig chutney makes this a pie that will have dinner guests and the family begging for more. The choice is yours, roast a whole duck yourself, or buy a barbequed duck and pick the meat from the bones; the recipe also calls for ready-made shortcrust pastry making it an easier option for a weeknight dinner.
Serve with a simple green salad or perhaps steamed green beans, accompanied by a glass of your favourite Shiraz and enjoy.