Alison Wright confesses she was well into her 40s before she made the connection between how she felt and what she ate.
Working in the Melbourne newspaper industry, Ali was a slave to daily deadlines, constantly on call and managed her stress with plenty of coffee, sugar, alcohol and cigarettes.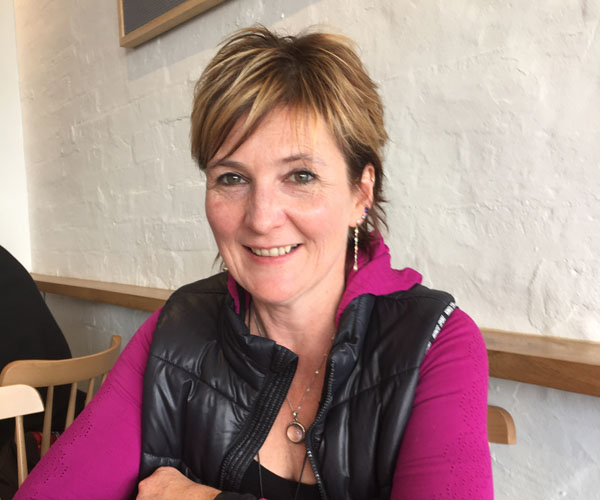 "I thought it was perfectly normal to feel tired, anxious and wired all the time, because I had been on that particular treadmill for so many years, it was the only life I knew," she says.
"It all caught up with me, as poor nutrition tends to do and so, finally sick and tired of feeling sick and tired, I started to make some changes."
A swerve in career direction led to her new passion – Alimentary – where she is a practising nutritionist and health educator, offering online or clinical consultations, workshops, health and well-being programs around Melbourne.
"Connecting the dots between better food and the positive changes to my mood, energy, health and sense of well-being, led to such an intense fascination with nutrition that I swapped careers to study nutritional medicine," Ali explains.
"I am living proof it is never too late to turn things around and I'm now passionate about helping others do the same."
Ali says there is so much conflicting information about nutrition – so many experts, diets and miracle potions – that most people are totally confused about what they should and shouldn't be doing.
"My goal is to provide clear, simple information about nutrition to set people up to succeed. It's not about counting calories, paleo, Atkins, 5:2, low fat, high fat, low carb, or any other kind of diet.
"It's not about restriction, or good and bad foods. My philosophy lies in teaching people how to eat to nourish their bodies and improve their overall sense of health and well-being."
Making better choices most of the time, keeping an eye on boosting nutrients in daily diets and learning what works best for you, are the keys to success.
"There is no one size fits all with nutrition, we are all different; but if we get this right, it can be a game changer," she says.
It all starts with a good breakfast, such as Ali's recipe for overnight oats with berries and nuts. Packed full of antioxidants, good fats, fibre and protein, this nutritious breaky will set you up for the day.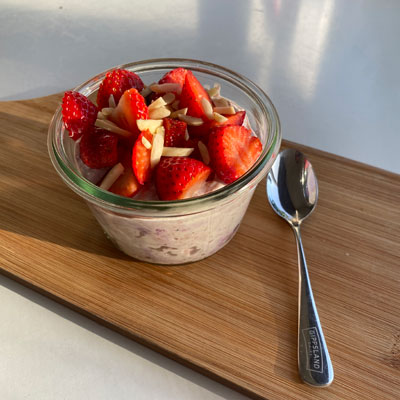 Oats contain a beneficial soluble fibre called beta glucan, which can help balance blood sugar, improve heart health and cholesterol. This recipe can be made with two different toppings – strawberries and slivered almonds; or blueberries and chopped walnuts.
Over the next few weeks, Alison will be sharing a healthy recipe with us each week – from vegetable soups that promote immunuity, gut health and resilience, to energy boosting smoothies – there's something for everyone.
Email: enquiries@alimentary.com.au
Email: www.alimentary.com.au