A Gold Coast, Queensland event.
Book ticketsNOWbefore they sell out.
Three Chefs from Gold Coast based restaurants will show off their talents and recreate their favourite dishes to a group of foodies and guests at the Arts Centre on the Gold Coast, the result: a nine course lunch that will have everyone in awe.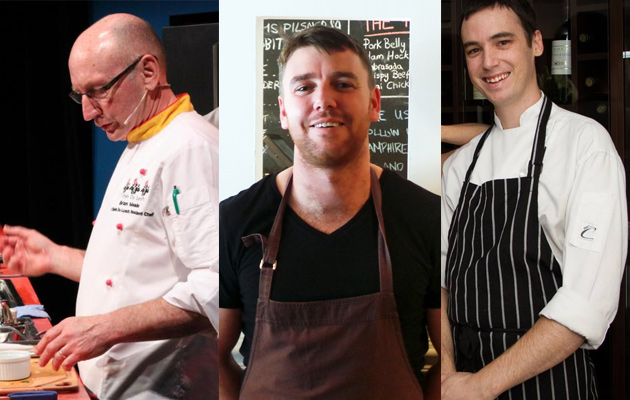 Professional Chefs Brian Meade (the Arts Centre Gold Coast), James Brady (Samphire Bites and Pigs & Pints) and Tyron Maede (Chill on Tedder) will compare techniques and styles in an event sure to entertain.
This will be one event on the calendar that you cannot pass up, with fresh local produce, live demonstrations, superbly matched wines and beers, you will be sorry if you didn't reserve your seat now.
DATE: Saturday 7 September
VENUE: Paradise Showroom
TIME: 10:30am arrival, 11:00am Lunch. 3:30pm Conclusion.
Cost: $130