The results are in! Forks down, tummy's bulging and belts loosened, Australia's 2014 award winning restaurants are as follows…
497 restaurants have been awarded Chef Hats in 2014, down nineteen from 2013. Yes 2013 posed a challenging year for restaurateurs, which saw the closure of some of Australia's most esteemed and longstanding award winning establishments, Claudes (NSW), Universal (NSW), The Loose Box (WA) and Jacque Reymonds (VIC) among them. Significant changes for others included Bentley, the Press Club, and Dan Hunters departure from the Royal Mail Hotel.
Numerous openings however were enjoyed across the country, with Western Australia seeing the most notable number of restaurant openings throughout 2013. A shift continues away from fine dining and towards more humble offering, but notwithstanding Australia's chefs continue to push the boundaries of culinary excellence and innovation.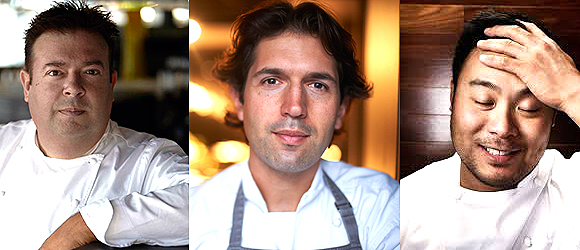 In Brief:
And now it's over to you!
At the AGFG we acknowledge that reviews are truly subjective. What we consider exceptional you may consider average or even terrible, and just like that the food critic debate is born. You can find our criteria for rating establishments here.
The internet however gives rise to a new kind of dining journalism, one that opens up the doors to personal diners and chefs alike to tell their side of the story. By opening up our site to your comments the whole process is more democratic, and open to debate. Supporters can reinforce positive assertions, and contenders can argue their estimations; after all, a 'well-thought-out' reader comment has proven to hold as much weight as an awarded Chefs Hat.
We encourage all budding food enthusiasts to vote for their favourite establishments and contribute their opinions on the establishments they visit. But remember a true critic is dedicated to fairness and accuracy. Not every review need be auspicious, nor should every evaluation be critical. But every opinion should demonstrate thought, balance and truth.