AGFG Staff. Click here for more details and to purchase tickets.
Experience and celebrate the very best produce the high country has to offer at Lake Crackenback Resort & Spa's Savour Food and Wine Weekend from Friday, March 22 to Sunday, March 24.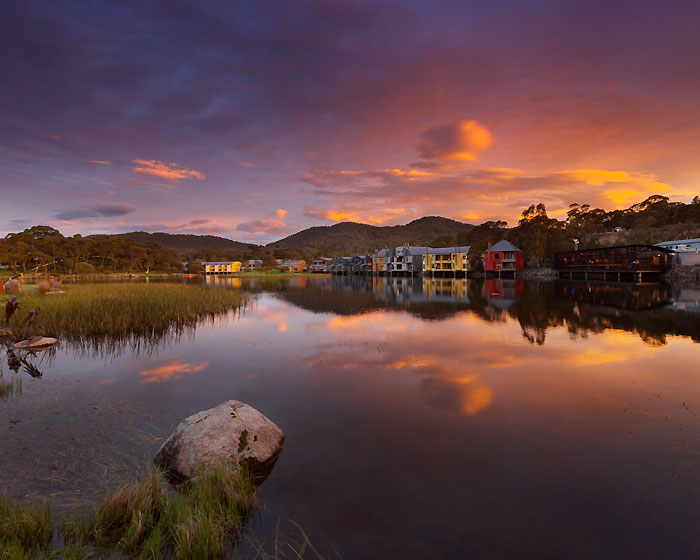 Lake Crackenback.
Featuring a series of food masterclasses and culinary demonstrations, exclusive Chef dinners, farmer's markets and live entertainment, the weekend highlights all things Autumn, as the leaves start to change colour and cooler breezes ruffle trees.
With a refreshing glass of crisp, cool climate wine in hand, enjoy the festival atmosphere by the water's edge of the lake, listening to musicians, or stroll through the market stalls offering tastings and local produce for sale.
If you have an interest in food – whether it's eating or cooking – the weekend is sure to delight, with the Snowy Mountains becoming well-known for rich, hearty ingredients such as beef, garlic, trout, truffles, apples and honey.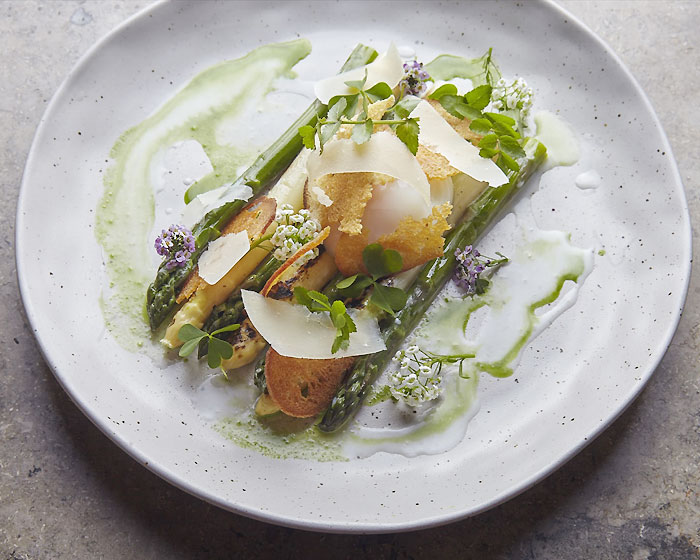 Grilled asparagus, poached egg, Parmesan and buttermilk at Cuisine Restaurant.
The festival kicks off on Friday with a Riesling feast at Cuisine Restaurant, including matching wines. This long table dinner by Executive Chef Darren Perryman from Pialligo Estate, in conjunction with Rasa Fabian and Richard Woods from Shut the Gate Wines, promises a menu centred around Riesling.
Saturday's food and wine market day in the Village Green will showcase many of the local operators and suppliers of produce from the region, such as honey, eggs, chocolate and vegetables. Live entertainment and a delicious array of food at the market stalls combine to make this a great family day out.
Drop by one or all of the four masterclasses after visiting the market day, where you can learn all about cheese with one of Australia's highly regarded cheese experts Valerie Henbest, from Adelaide's The Smelly Cheese Shop. Shut the Gate Wines will also be on hand to explore the sensual result when cheese meets wine, giving tips on the best pairings.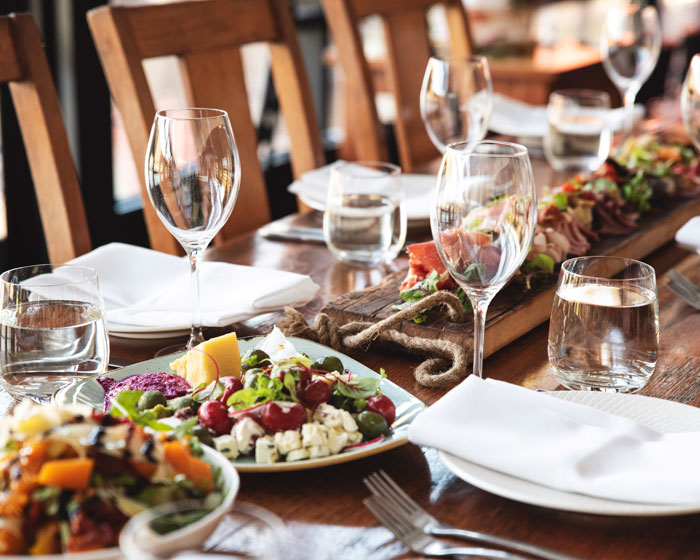 Autumn feasting.
Passionate about preserving produce hand-picked from the garden to enjoy all year round, Darren Perryman hosts an introduction to pickling, imparting his knowledge and first-hand experience to those attending this masterclass.
Saturday night sees Cuisine Restaurant host another dinner – this time featuring three Chefs and a forager in a kitchen takeover. Join Ben Willis from Aubergine Restaurant in Canberra, Alastair Waddell from Harvest in Newrybar and Frank Fawkner from EXP in the Hunter Valley, for a five-course dinner.
Also involved is Harvest's forager Peter Hardwick, who has spent the last 40 years championing popular wild and native foods such as lemon myrtle, riberries, Warrigal greens and aniseed myrtle. A passionate horticulturalist and conservationist, Peter feeds his research and information to Chefs around the country, who want to take advantage of indigenous ingredients.
On Sunday, Lake Crackenback's lakeview stage plays host to a fun-filled Thredbo Valley long table brunch, as the finale to the weekend of food and wine.
Those wanting to attend the Savour festival can purchase individual event tickets, or opt for an all-inclusive package. Click here for more details.