Outback pride at its quirkiest
The outback town of Winton in northwest Queensland is the birthplace of Waltzing Matilda as well as Qantas so its level of Australian pride is high. To prove it, it also happens to be the birthplace of the biennial outback festival. Yet another quirky Australian event celebrating everything unique this country has on offer, the biennial outback festival has been run since 1972 and runs over a week long period to get your outback spirit flowing. Events such as the Australian dunny derby, bushman's egg throwing, broom throwing and an outback goanna pulling championship draw visitors from all over to observe and sometimes even partake in these amusing Winton activities.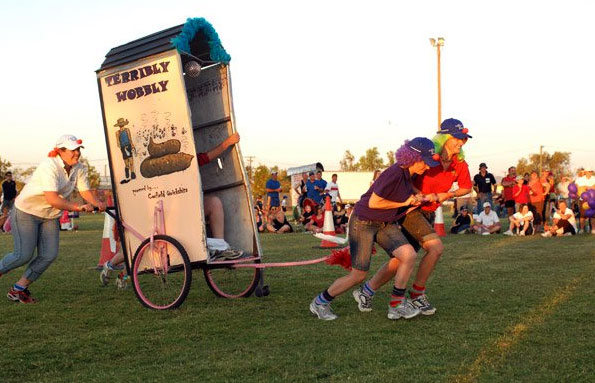 A true Aussie event
Originally developed at a means to support the struggling local economy, the Winton outback festival has become both a nationally and internationally recognized Australian event, perfect for experiencing and interacting with down to earth Aussies. A long way from anywhere, Winton is an ideal location for outback camping, with 'tent city' comprised of pre erected tents put up for patrons prior to arrival. Taking the hassle out of camping, you are then free to wander around Winton. With the whole town getting behind the outback festival, a variety of events take place in the lead up to the celebration, such as horse racing, little theatre productions and the rough stock rodeo.