Every good restaurant – particularly those with an AGFG Chef Hat – has a dedicated Sommelier taking care of a carefully curated wine list to accompany the menu.
Who better to ask what's trending in the vino world right now than these knowledgeable wine buffs? Welcome to our new 'Wine of the Week' series, where we will highlight particular wines on the radar of restaurants around the country.
Life is about exploring pasta-bilities at 13-hatted Broadbeach Italian restaurant
Orzo
, on Oracle Boulevard. Sister venue to Social Eating House & Bar, Orzo oozes sophistication from indoor and outdoor dining ideal for soaking up the GC lifestyle at blond wood table settings, while checking out the action from an open kitchen.
Group Bar Manager and Sommelier, Jordan Melling and the rest of the Orzo gang like to live on the adventurous side; the tight, concise wine menu is made up of a combination of organic, biodynamic and natural wine styles, with a sprinkling of classic and iconic Italian producers.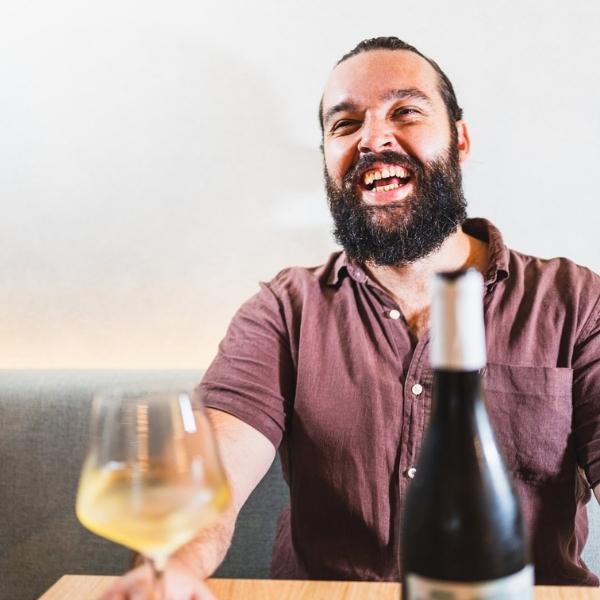 Jordan recommends pairing Orzo's tom yum prawn risotto, tamarind and pine nut, with a bottle of Casa di Baal 'Marialonga' Fiano.
"A unique southern Italian skin contact blend from Campania, this wine is bursting with tropical fruits and fresh acidity, with a hint of fresh-pressed celery," he says.
"A very unpretentious and delicious pairing, the bright and exotic aromas of this juicy skin contact blend are a fresh and vibrant complement to the intense flavours of our prawn tom yum and tamarind risotto - relaxingly resemblant to that of the classic Thai and a cold beer combo!"