By Leigh O'Connor.
It was a bold move to take the iconic 'Snow Egg' off the menu at 19-hatted Sydney restaurant
Quay
four years ago and Chef Peter Gilmore knew he had to come back with something spectacular to meet people's expectations.
'White Coral' by Quay mastermind Peter Gilmore.
Behold, the 'White Coral' dessert was born! This pure white dish has sparked restaurants and Chefs around the country to create their own versions of crisp, white and on the plate.
"I put a lot of time into it and came up with the idea of aero chocolate – light and aerated – then I froze the ganache with liquid nitrogen. It shatters when you hit it with a spoon and that gave me a great place to begin creating this dessert," Peter told AGFG.
Served with an intense fruit ice cream and in its own specifically designed bowl, the flavours are set to change and evolve. At first, the ice cream embraced the unique taste of feijoas and later a mango influence.
Here are five more spectacular white dishes to showcase this growing trend appearing at our dinner tables:
Private Chef Alan Dawes'
signature dessert 'White' was first created in 2015, invoking a sense of mystery, fun and a guessing game for diners. The concept was to create flavours you can't see but can only taste and to disguise common tastes which usually have a distinct colour to them.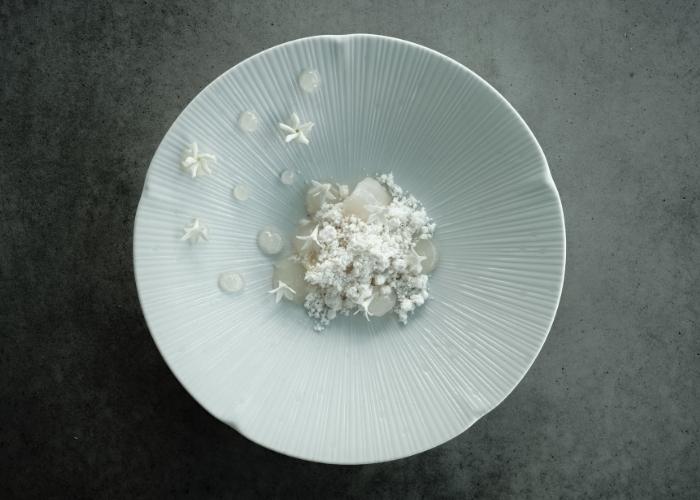 Taking diners on a guessing game, Private Chef Alan Dawes' signature dessert 'White'.
"Technically the colour white is the absence of colour and therefore my idea to create an all-white dessert was born," he explains.
Located on Sydney's Northern Beaches, 13-hatted
Jonah's
on Bynya Road in Whale Beach has uninterrupted sea views both indoors and on the terrace balcony, taking diners on a culinary journey to the Italian coastline through Chef Federico Tidu's exquisite menu.
His dessert of white chocolate semifreddo, figs and caramel pearls is as stunning on the palate as on the plate and a perfect example of delicious whiteness.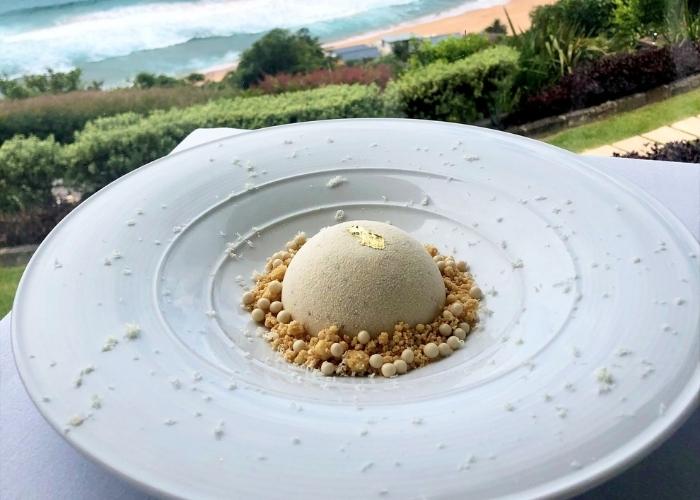 White chocolate semifreddo, figs and caramel pearls from Jonah's Chef Federico Tidu.
Known for its constantly changing growers' menu and wine pairings, 15-hatted
Birch
on Argyle Street in Moss Vale is sure to leave a lasting impression on diners.
Chef Ben Bamford is known for his innovative Modern Australian cuisine and this dish of smoked barramundi rillette, with tapioca crisps, bottarga, smoked salmon pearls and dessert lime powder is no exception.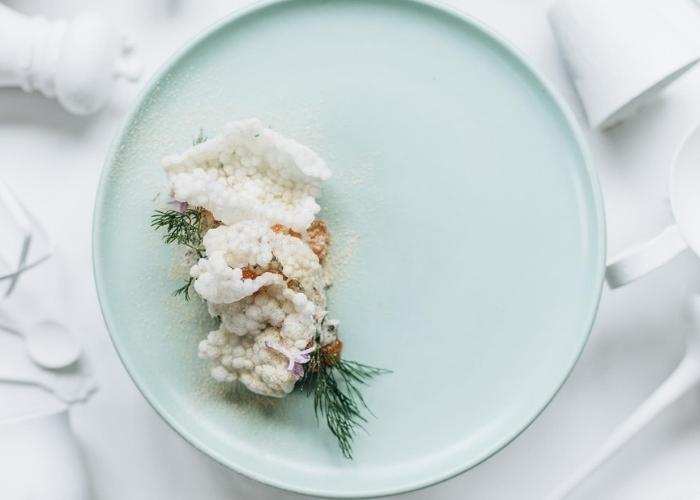 Innovative dishes like this smoked barramundi rillette await at Birch, courtesy of Chef Ben Bamford.
Inspired by a coastal sense of place through creativity and wood-fired cooking,16-hatted
Pipit
on Coronation Avenue brings fine dining from set menus to Pottsville.
Chef Ben Devlin created this one-off white dish for a Valentine's Day pop-up, highlighting native honey and mirin – lychee granita and almond milk sorbet, dressed with two-year aged mirin, made from rye grain. A fresh palate cleanser, it is a typical plate to serve in set menus after savoury dishes.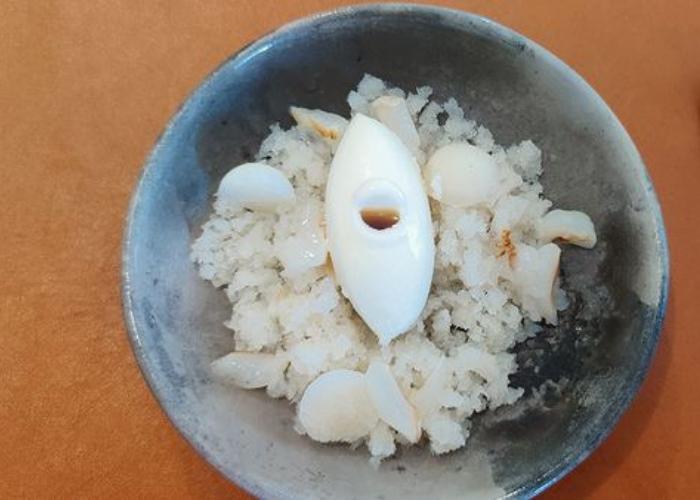 A fresh palate cleanser of lychee granita from Pipit Chef Ben Devlin.
Surrounded by private parkland overlooking Lake Burley Griffin,
The Boat House
is the ideal place to relax and enjoy award-winning dining. Escape from the city life of Canberra and enjoy stunning lake views, with a dining room of rich décor, an open fireplace, white table linens and ambient lighting.
Chef John Leverink created this decadent dessert of nitro lemon meringue, fennel pollen, mascarpone and wattle seed sablé as part of the restaurant's four-course dinner menu.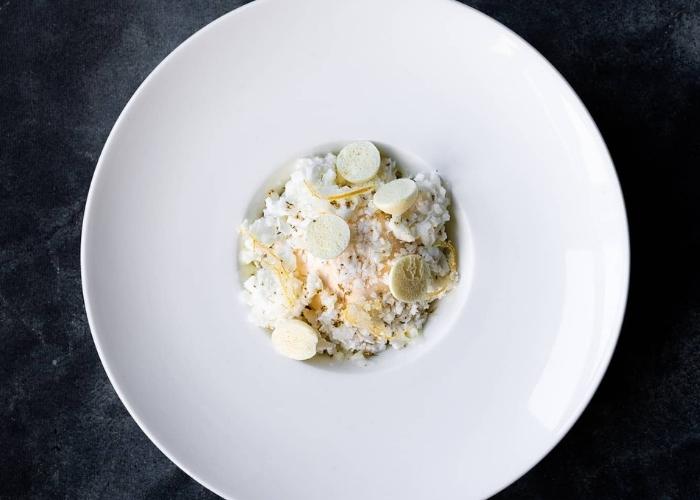 Nitro lemon meringue from The Boat House Chef John Leverink.
Photo credit: Kyiah Jones – Pipit.
Photo credit: Abbie Melle – Birch.