Every good restaurant – particularly those with an AGFG Chef Hat – has a dedicated Sommelier or Beverage Manager taking care of a carefully curated wine list to accompany the menu.
Who better to ask what's trending in the vino world right now than these knowledgeable wine buffs? Say cheers to our 'Wine of the Week' series, where we will highlight particular wines on the radar of restaurants around the country.
Enjoy fine dining on Launceston's waterfront at the 12-hatted
Mudbar Restaurant
, situated at the Old Launceston Seaport. Patrons gather around the bar to enjoy harbour views through sleek floor-to-ceiling windows, while excited guests sink into dark chocolate-toned cushioned seats under warm mood lighting.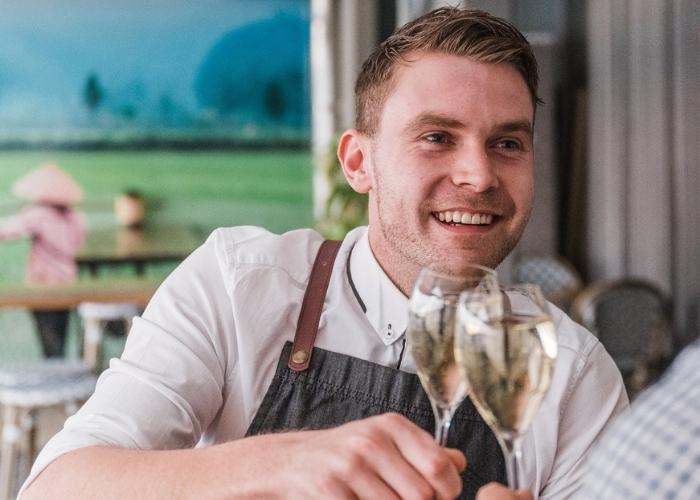 "I simply adore the produce Tasmania has to offer. With this particular wine, I love the strong pear notes that carry right through the palate with a lengthy finish," he says. "This is a wine that pairs well with any gorgeous soft Tasmanian cheese, or sweet fruit-driven dessert to finish."
A standout of this style of wine, Pressing Matters has a lush sweetness and generous acidity which provide great balance and a clean finish.
"A fun fact about Pressing Matters Rieslings R0, R9, R69 and R139 is the number represents the grams per litre for residual sugar, making it very easy for consumers to remember where their heart lies on the sweet/dry spectrum for that next Riesling experience," Charly says.
Try a glass with your next slice of lemon tart, or end your meal with a cheese platter and a bottle of Pressing Matters.